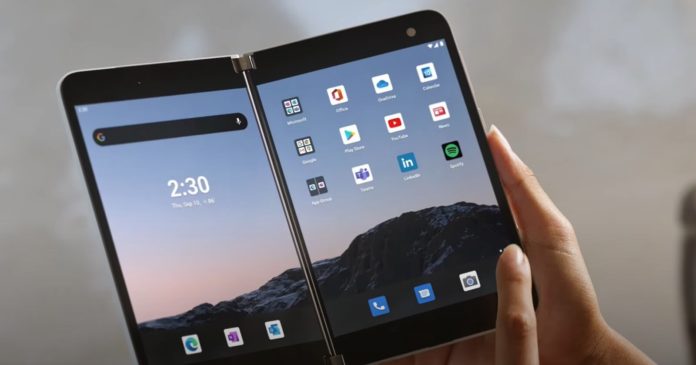 After the successful launch of the Surface Duo in 2020, Microsoft is looking to take the dual-screen idea one step further. While we have already seen dual-screen and triple screen phone concept, Microsoft is looking to experiment with a foldable form factor that will use a moveable display.
In a patent filing, Microsoft noted that phones with folding display include the risk of damaging the display under certain circumstances.
To improve the durability of foldable phones or PCs, Microsoft is exploring a new concept called 'moveable display'. Unlike the traditional folding screens or dual-screen setup, this will allow the display around the Surface phone to globally fold "with low internal strain in the display".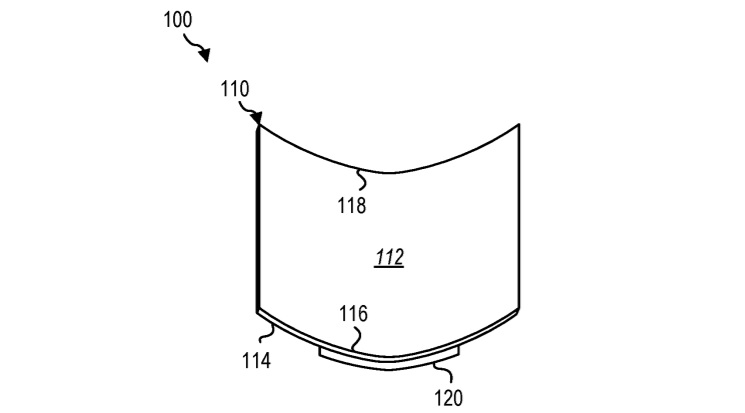 In some cases, Microsoft plans to use curvature with a pre-defined radius to provide folding display support against point loads. Like Samsung Galaxy Fold, the patented Surface device will also include a thin film transistor matrix.
Though the patent was first filed in 2017, it was published by the USPTO in the first week of January and it's likely that the tech giant is still exploring foldable display designs for future Surface products.
This patent takes the concept of a foldable working device to a different level altogether with ideas for stronger display. You also get an immersive media streaming experience thanks to the multi-form factor foldable design of the patented device.
However, the idea might still be years away from being an actual device. This is because Microsoft's next-gen Surface Duo is expected to use the same dual-screen design with improved hardware and software compatibility.
Reports have suggested that Surace Duo could be announced in the second half of 2021 with the upgraded camera setup, faster Snapdragon SoC, NFC and other improvements.