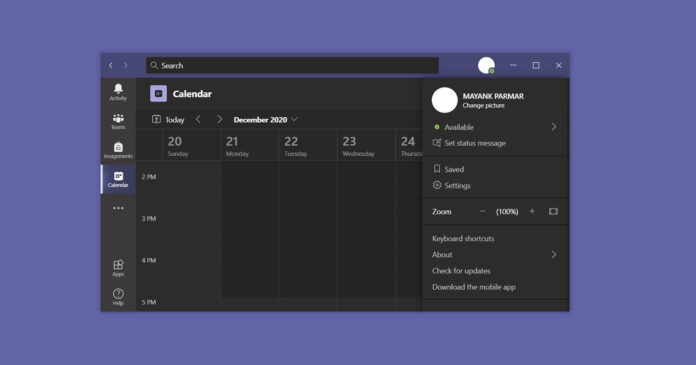 Microsoft Teams is now testing a new feature that will make life easier for virtual facilitators and presenters. With the upcoming Presenter View feature in Microsoft Teams for Windows 10 and macOS, your PowerPoint slides will appear in a new presenter view, which will make it much easier to navigate between slides.
PowerPoint is a great software to deliver presentations. However, the presentation mode in Microsoft Teams is basic and there are limitations. A new feature called 'Presenter View' overcomes the challenges by changing the way slides are presented to other users and attendees.
When the presenter mode is enabled, presenters can access the slide notes and upcoming slides during the presentation.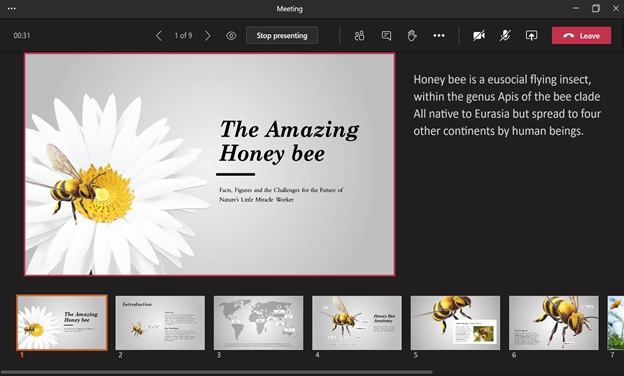 This will allow users to conduct the meeting, present the slides, discuss the notes, navigate to slides quickly and stay engaged with attendees at the same time.
According to the roadmap, which was updated quietly earlier this month, Microsoft Teams will get the new presenter view by the end of January 2021.
In addition to the new presentation experience, Microsoft will allow users to create and share a channel-specific calendar for members in January.
Microsoft is also experimenting with another feature that will allow you to manage the teams and channels list notifications directly from a new fly-out menu. For example, you can turn off your activity alerts with a single click without visiting the notifications settings.
Likewise, Microsoft Teams is getting support for native notifications on Windows 10 and macOS soon.
These improvements are expected to begin rolling out to desktop users early next year.
For mobile users, Microsoft said it will bring its game-changer noise suppression mode to Android and iOS in the first quarter of 2021.