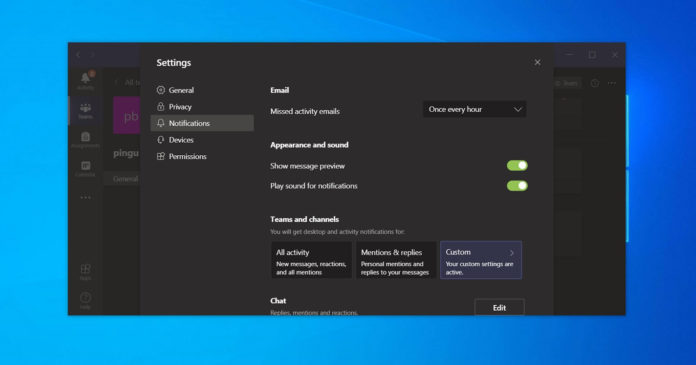 Windows 10's Action Center has been available to developers for some time, but Microsoft Teams has ignored it in favour of its own notifications solution.
Edge, Skype and other Microsoft products have always used Windows 10's built-in solution, but the company's fastest-growing collocation tool 'Teams' has never used the feature for unknown reasons.
It seems Microsoft has realized that Windows 10 Action Center or macOS notification center is the best way to deliver notifications to users, and has finally started rolling out a new experimental feature in Teams preview.
In the latest preview builds, Microsoft Teams is finally able to push notifications to users through Windows 10 or macOS native solution. On Windows 10, Microsoft Teams new notification certainly improves the user experience.
This means Microsoft Teams push notifications will no longer pop-up over games or fullscreen videos if you use Windows 10 quiet hours feature.
It also makes Microsoft Teams notification cohere with the rest of the operating system's design and features. For example, you can now use the Focus Assist feature to suspend notifications for Teams and other products at the same time.
It's worth noting that Microsoft hasn't enabled support for Teams native notifications by default yet. Currently, it's live in the preview builds and it will begin rolling out to everyone later this month.
To enable native notifications, head to Teams settings and turn on the 'native notifications' option, as shown in the screenshot below.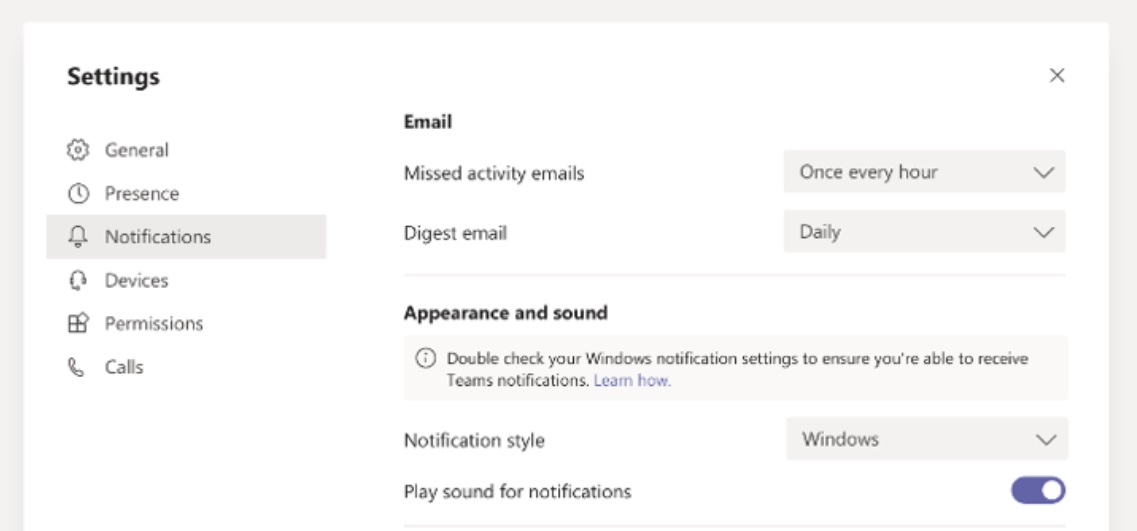 Remember that you can always switch back to Teams built-in solution for managing Teams notifications.
Reactions support
Microsoft has also started rolling out live reactions feature to some users. Like Facebook or LinkedIn, Microsoft Teams will now allow you to react to the presenters using heart and other emojis.

The reactions will be visible to all participants and attendees.
In addition, you can now try breakout rooms and new together mode scenes if your organization is included in the rollout. Microsoft is also believed to be working on a new search experience for Teams and other meeting improvements.