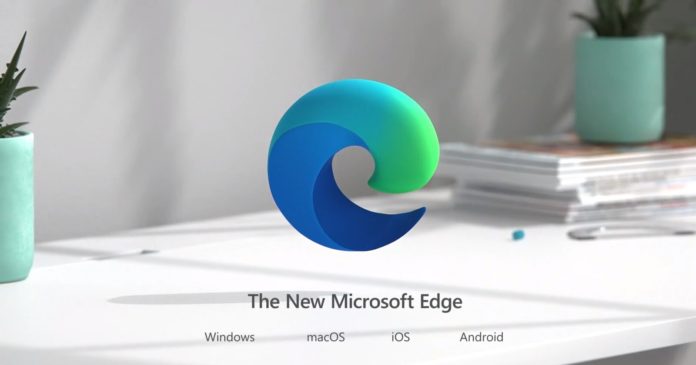 Microsoft Edge for Android was first made available back in 2017 and it has continued to get updates and new features regularly.
Unfortunately, the Android version of Edge is still based on Chromium 77 when other browsers like Chrome are using Chromium 87, which offers better performance and features compatibility. As a result, Chrome and other mobile browsers are slightly better than Edge for Android.
According to a new statement, Microsoft is fully committed to Edge for Android and there's a valid reason for the slow development of the mobile version.
Microsoft is currently trying to bring the Android version of Edge to the same code base as the desktop version. Once the migration is complete, Microsoft Edge for Android will start receiving updates more frequently and it'll be upgraded to Chromium 87 or newer with support for new Fluent Design elements.
A timeframe is not available at the moment, but Microsoft says it will share more information next year.
Extension support
Microsoft also confirmed that it has paused the development of extension support on mobile for the time being, but the company hasn't given up on the idea yet.
"We will continue to monitor user appetite on this vs. other competing priorities and revisit prioritization if warranted," Microsoft said.
History sync
While the migration to new Chromium version is expected to complete next year, Microsoft has already started bringing history syncing to its Edge browser on mobile devices, at least for those using Android phone.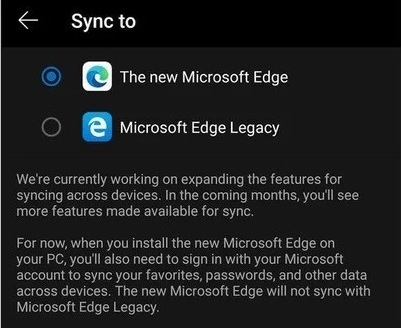 This will allow uses to sync their browsing history across all devices running both new and old Microsoft Edge. According to user reports, the feature is available in version 45.11.24.5118 or newer.
In addition to the Android version, Microsoft Edge for Linux is also get expected to get better next year.
In general, Microsoft says it's unable to commit to a specific timeframe for features parity with Windows and macOS, but 'sign-in and sync' with Microsoft account is the company's highest priority on Linux right now.