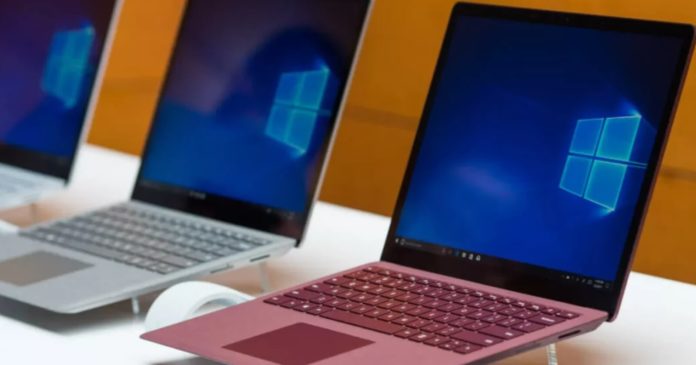 Windows 10 is an evolving platform and Microsoft occasionally adds new features or adjusts the behaviour of default features.
Like the current Windows 10 October 2020 Update, Microsoft is believed to be working on another scoped release of the operating system with a limited set of features to improve the overall experience.
According to sources familiar with the development, Microsoft is about to finalize the RTM candidate for Windows 10 21H1. In fact, it's possible that Microsoft has already finalized the RTM build, which makes sense given that Insiders are now frequently getting minor updates.
Windows 10 21H1 coming next year is built on top of the October 2020 Update, which is based on the May 2020 Update. Microsoft's plan is to backport some minor improvements and features to the existing October 2020 Update and release the modified/final version as '21H1′.
Windows 10 21H1 update will also be delivered and installed like a monthly update as part of an 'enablement package'. This implies that the installation process will be quick and simple, and there won't be any big leap in the OS build numbers.
This is because the Windows team is busy with the development of Windows 10X and Windows 10 21H2 (fall 2021 update).
So technically, Windows 10 21H1 is pretty much the same as Windows 10 October 2020 Update (version 20H2), and this is the reason users won't notice any big difference.
However, Microsoft could use the new 'Windows 10 Feature Packs' to deliver improvements for some apps and OS independent features later. Microsoft has already backported the Windows Feature Packs to the October 2020 Update in the beta channel of the Windows Insider program.

Also, you may not see the Windows 10 21H1 update until the spring of 2021 (April-May) right away. Additionally, some devices might have a compatibility issue and they'll be blocked from receiving the update.
In the spring, Microsoft is also expected to announce two new services – Cloud PC and Project Latte.
Cloud PC aims to bring your desktop apps to Windows 10X via Microsoft's Azure cloud technology and Project Latte enables support for Android apps via Windows Subsystem for Linux.
The 'real' feature update is codenamed '21H2′ and it is expected to arrive in the second half of 2021 with rounded corners, improvements to Start Menu, Action Center, and more.