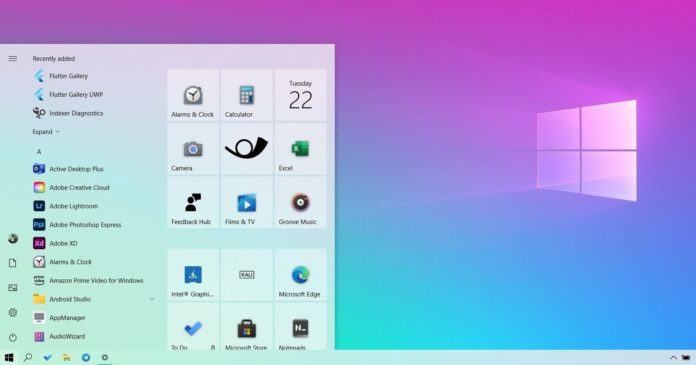 Microsoft is rolling out a new preview build from the next big Windows 10 release branch and it comes with multiple improvements for users. As correctly predicted by our sources, Windows 10 Build 21277 from the RS_PRERELEASE branch is now rolling out to the testers as an 'optional update'.
The biggest highlight of Windows 10 Build 21277 is support for x64 apps emulation for Windows 10 on ARM PCs. In this preview build, testers can install x64 apps from the Microsoft Store or independent websites and run those apps via the built-in emulator with increased performance.
This build will allow users to run Chrome, Autodesk, Rocket League and other apps using the new x64 emulation layer.
Faster animations
In case you've been wondering, Windows 10 applies animations to pretty much every corner including menus, notification, transitions between activities, dialogs, etc.
Windows 10 has always used some hardware acceleration to improve the animations speed of both desktop and Microsoft Store apps.
Microsoft has now confirmed that it's working on a new change that will make the transition jerk-free. Windows 10 Build 21277 comes with smoother transition feature for the animation that appears when opening or closing an app window. This change applies to Edge, Chrome, Store, and other apps.
In addition to faster animations, Microsoft will finally allow users to remove the built-in snipping tool from the Optional features page in the Settings
If you use the modern snipping experience, you can now take a screenshot of your screen and paste it directly into a folder of your choice in the File Explorer.
Microsoft has also made improvements to the graphs in Task Manager's Performance tab and updated the folder logic in Start Menu's all apps list to reduce clutter.
Microsoft is currently working on two feature updates – Windows 10 21H1 (minor update) and 21H2 (major update), but it's unclear when these changes will be released to non-Insiders.