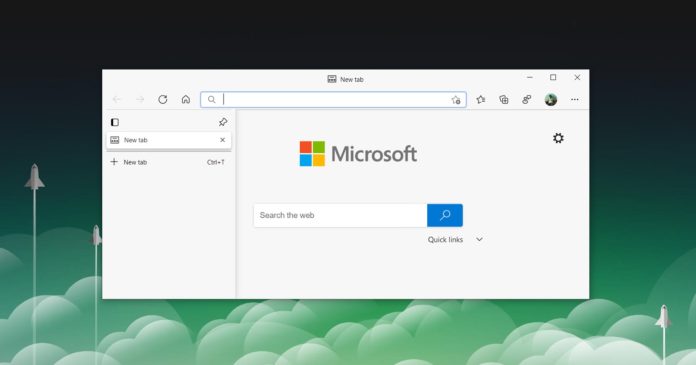 Microsoft has finally confirmed that it has added a new experimental tab-snoozing or freezing feature to Chromium Edge. The feature is officially known as sleeping tabs and it lets you dismiss open tabs temporarily, then restore them automatically after a certain period of time configured by you.
This feature is now live in the beta channel and it's brilliant if you're fed up with resources-hungry web browsers. It was introduced originally with Chromium 79 and it's now coming to Microsoft Edge with an improved mechanism to cut down memory, CPU, and battery resources on desktop.
Tabs that have been in the background will be frozen and Microsoft says it will turn off the background tasks. This could reduce your Windows 10's memory usage by 32%, CPU usage by 37%, and also increase your device battery life.
Note that performance improvement also depends on configuration and usage. However, Microsoft's feedback data suggests that early testers have observed a significant drop in resource and battery usage.

Also, there is an exception for playing audio and video. In other words, Microsoft Edge won't freeze your background tabs when the screen is being recorded or video/audio is being played actively.
To try it yourself, you would need to install Chromium Edge beta builds, enable the feature from the Settings. You can also change the settings and choose when the tabs should go to sleep – instantly, after a few minutes, one hour, two hours, or more.
Microsoft is also aware of an issue where some sites might not work when you resume them after they go to sleep. To address the potential compatibility issues, Microsoft Edge will automatically detect those websites and prevent tabs from going to sleep.
Microsoft Edge update with performance upgrade, new Fluent Design, touch UI tweaks, and other improvements will begin rolling out to users in the first half of 2021.