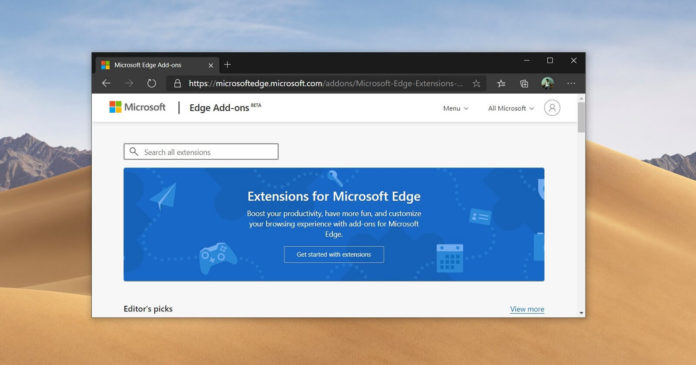 At its Build conference in May, Microsoft announced that a new sidebar search experience will be coming to its Edge browser later this year.
As expected, the new sidebar search feature is now rolling out to Microsoft Edge in the stable channel (production build). In Microsoft Edge version 87.0.664.5 or newer, you can now access a new sidebar that lets you select text on a web page and perform a Bing search within the browser tab.
As you can see in the screenshot below, a new sidebar panel with Bing search engine appears on the right side of the browser with links and cards to webpages.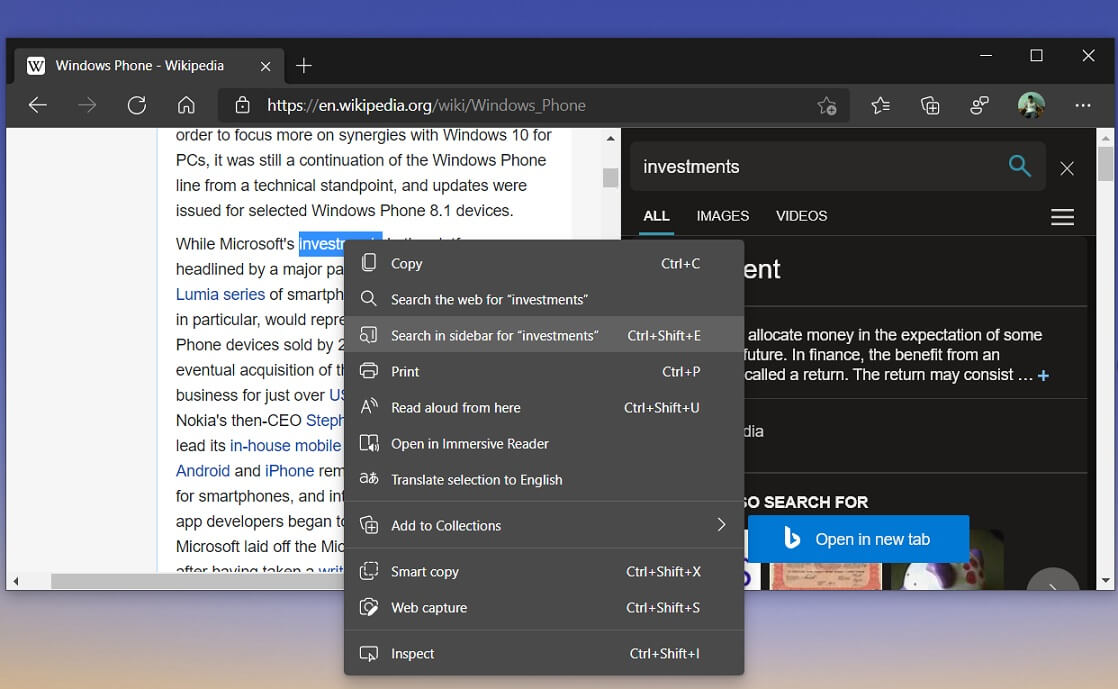 To access the sidebar search panel, you need to highlight a word or phrase to get more information via Bing. The sidebar search feature is helpful when you want to know more about a certain topic without leaving the current tab.
For example, you can highlight the word 'Microsoft' in this article and right-click and then select 'Search in the sidebar' to access the panel.
Also, 'Search the web' option is not being replaced or removed, which means Microsoft will still allow users to open the keyword separately in a new tab.
In addition, the sidebar search feature can be accessed directly from the address bar, as shown in the screenshot below.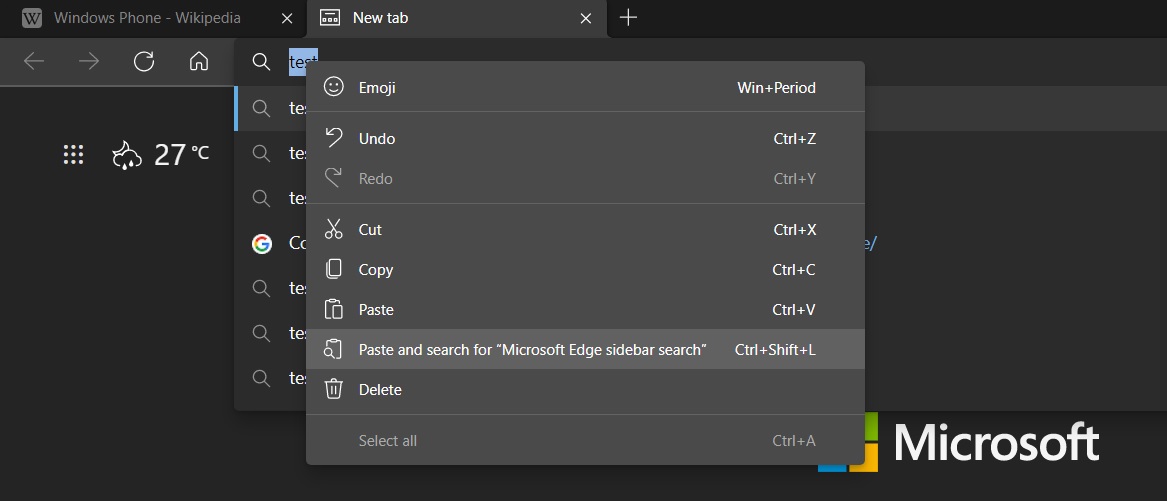 It's worth noting that ability to search content within the browser tab has been brought from the original Microsoft Edge (legacy). In Microsoft Edge (legacy), you can use a feature called 'Ask Cortana' to access Bing search results in the sidebar.
Considering the feature is rolling out without any public announcement, it is likely that it will be made available to more users in the coming days. As per our testing, the new sidebar search panel is included in Microsoft Edge 87 for Windows 10, Windows 7 and macOS.
Microsoft is constantly experimenting with Chromium-based Edge, and new features were also added to the browser in the beta channels. For example, yesterday's Edge Canary update shipped with support for Windows 10's metered connection, which could help users throttle the data usage in the background.