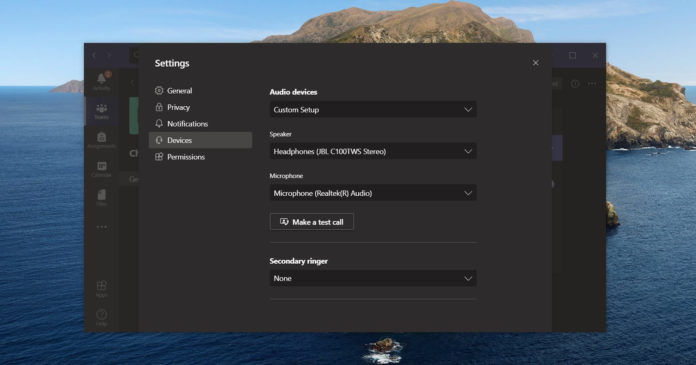 Microsoft Teams could be getting a new feature that will represent a lightweight way of quickly reacting to the meeting. The feature is called 'live reactions' and it amounts to Microsoft's own version of Facebook's emoji-style reactions.
It's possible that the reactions feature in Microsoft Teams could be similar to LinkedIn's emoji reactions. This means you can expect emotions like "insightful", "curious" or a simple "heart" to express your feelings when you're attending the meetings.
For example, if you agree with something or you like the presentation, you can express your emotion using the new reactions button in the Teams' menu bar, as shown in the below screenshot obtained by us.

You can also choose to send something like a thumbs-up emoji when you agree with the presenter. According to the roadmap, the reactions feature is now set to begin rolling out in January and it will be visible to all participants.
New productivity features
As we mentioned at the outset, Microsoft Teams is finally getting the new productivity feature called 'Task' in the mobile app. With Tasks integration in Teams mobile app, you can quickly skim all your tasks at once and open each task to get more information on assignments and projects.
You can try out the new Tasks feature in Teams mobile app by clicking on the three dots menu. In the menu, you need to select the Tasks option and all your assignments or projects will automatically appear once the update is available in your organization.
For desktop users, Microsoft is now rolling out a new feature that would allow you to create tasks from the chat or personal messages channel. After the update, you no longer need to switch apps or windows, which means you can quickly manage your tasks or create new tasks.
In addition, Microsoft has now also started pushing the breakout rooms feature to customers in the Government channel.