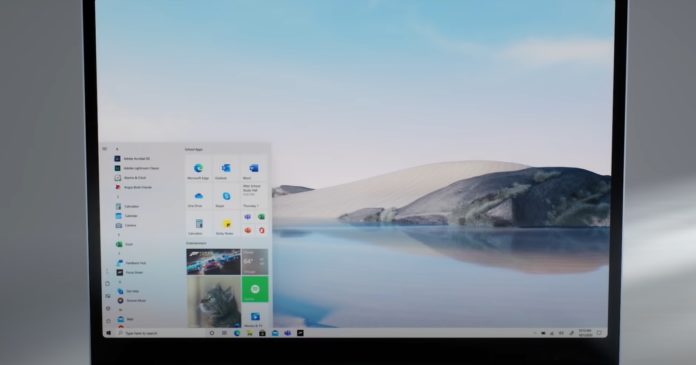 Over the past few weeks, Microsoft has released a flurry of new releases on the Windows testing front without any exciting changes.
Essentially, what's happening here is that Microsoft is publicly testing Windows 10 21H1 preview builds with Insiders without any new features, and it's already closed to being finalized.
As you may know already, Microsoft currently ships two Windows 10 feature updates. The major update release typically happens between April and May, while the minor release is reserved for the second half of the year (October – November).
Microsoft will change the upgrade schedule in 2021 and smaller feature update will be released in April or May, while the larger update with new features will be released in the fall (October – November).
Windows 10 21H1 (minor update) will be released early next year followed by the major Windows 10 21H2 in the fall. Windows Insiders can already test Windows 10 21H1 update, but in addition to this, the company is also working to launch preview builds of the 21H2 update.
Since Windows 10 21H1 'Spring, 2021' update is likely to be a minor release, Microsoft has already begun work on Windows 10 21H2 'Cobalt' update.
Microsoft is now internally testing Windows 10 Build 21264 and it's believed to be the part of the feature-rich update scheduled to arrive in the fall of next year.
Microsoft has refused to publicly acknowledge that it's already working on the next big Windows release because development could take longer than expected.
The bigger Windows 10 update codenamed "21H2" will introduce new features and functionality that have been previously tested internally. This update is also expected to ship with Windows 10's long-rumoured Sun Valley UI, but Insiders won't get a glimpse of the new UI until early next year.
The update is expected to bring UI improvements to classic File Explorer, Windows Start Menu, Action Center, and even taskbar.
The updated UI will begin rolling out to the general public by the end of next year.