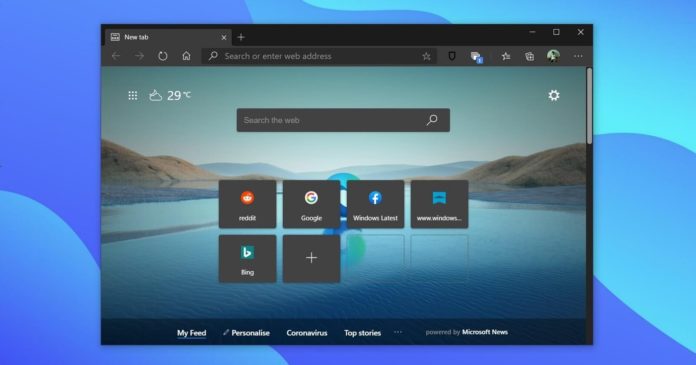 Microsoft Edge 87 update is now available for download on Windows and macOS, and the update is right on schedule. Microsoft Edge 87.0.664.41 started rolling out to users in the Stable channel on November 19 and it comes with new features for everyone.
In Edge 87, Microsoft is introducing a new shopping experience that will allow you to compare prices online without any third-party extension. In addition, you can even apply coupons to buy products at a discounted rate during this holiday season.
This update also comes with a bunch of PDF improvements. For example, Microsoft says it has improved PDF scrolling and you can now access Table of contents easily when available or supported in the document.
Privacy feature
For enterprises, Microsoft is introducing kiosk mode features that will give businesses greater control over the privacy of their users. For example, companies can now use kiosk mode to clear data on exit and delete files automatically if they were downloaded by the user.
Edge can now be configured to reset the first-run experience in an enterprise environment.
Microsoft has also enabled support for TLS Token Binding for policy-configured sites to block cookies from being reused across your devices.
Shopping features
As we mentioned above, Microsoft Edge 87 update is all about shopping. Since online shopping is likely to increase in the coming days, Microsoft Edge has been updated with a new price comparison tool and you can access this feature by adding pages to the Collections tab.
The price comparison tool is available in Edge for a while now and the experience is now getting even better with a new feature that will bring down product prices across various platforms using coupons.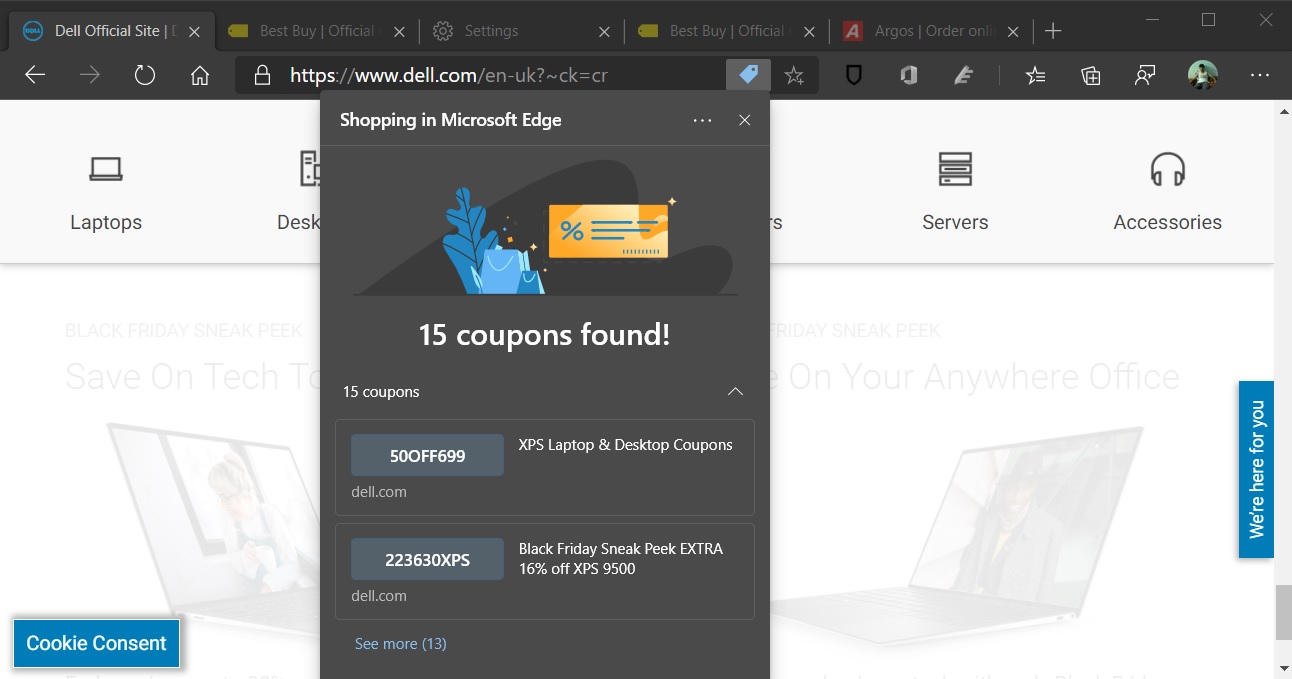 Microsoft Edge is using Bing's new shopping capabilities to crawl the web and extract the relevant coupon code. You'll be able to access the available coupons from a new coupon menu that will appear automatically when you visit an eligible online store.
Currently, the coupon-finding feature is available on popular online stores only and it works best in the United States, but it's possible that it will be extended to more sites in future.
Printing via Edge gets better
Microsoft Edge will allow users to choose the side that will flip when printing on both sides. For example, users can now choose between the long or short side of a sheet when they're printing the content on both sides of the sheet.
Other improvements
Microsoft Edge 87 also comes with these improvements:
Table of Content is supported.
PDF reading experience optimized for small screens.
You can now highlight points in a document using a pen.
PDF scrolling is now smooth.
DNS (DNS-over-HTTPS) Support.
How to get the update
Typically, Microsoft Edge will be updated in the background automatically. If you haven't received the update yet and you want it right now, simply open Edge and head to Settings -> About Microsoft Edge to manually update your browser.