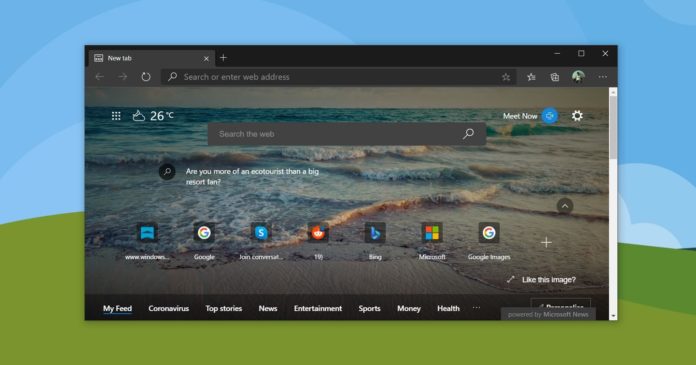 With the new Edge browser, Microsoft has taken "if you can't beat 'em, join 'em" approach and it seems to be working well in the company's favour if the latest market share reports are taken into consideration.
Instead of developing the browser with a new source code, Microsoft decided to build a new browser using Chromium, an open-source project developed by Google with contributions from industry partners, such as Intel and Nvidia.
Chromium has its own share of issues including poor memory and battery management, but Microsoft has been working on new features to make things better for everyone.
A new data has revealed that 161 engineers from the Microsoft Edge team made over 1,835 commits to the Chromium open source project since November of last year.
Microsoft has worked on a wide range of areas including battery, memory, performance, privacy, layout, media playback, HTML form controls, and more. Microsoft's Chromium contributions have already brought a number of benefits to its own Edge, Google Chrome, and other browsers.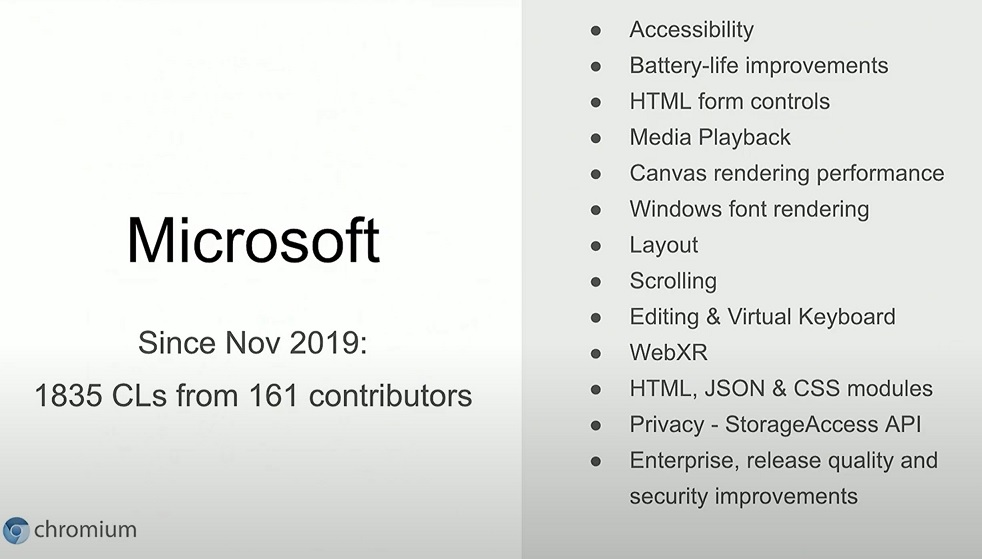 Microsoft's Chromium contribution:
Accessibility.
Battery-life improvements.
HTML form controls
Media playback.
Canvas rendering performance.
Windows font rendering.
Layout.
Editing and virtual keyboard.
WebXR.
HTML, JSON, and CSS modules.
Privacy (StorageAccess API).
Enterprise, release quality and security improvements.
It's worth noting that Microsoft also made improvements to Windows 10 that helped the Chromium platform as well. For example, Microsoft shipped Windows 10 May 2020 Update with SegmentHeap feature to reduce memory usage of all browsers.
Microsoft is still actively contributing to a steady stream of new features to Chromium. In fact, a code commit published earlier today revealed that the tech giant plans to improve the security of the browsers with a new approach for elevated permissions.
The changes have not just been benefitting Microsoft Edge, but Chrome as well.
Microsoft has even fixed issues specific to Google Chrome. For example, Microsoft made a change to Chromium that will help Google Chrome correct the way its notifications work with Windows 10 Action Center.