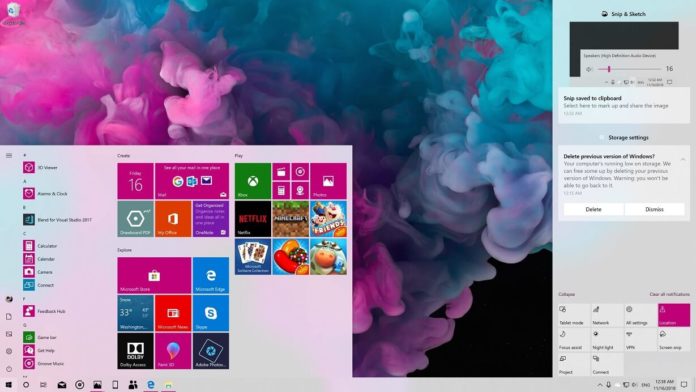 In 2018, Microsoft abandoned its own browser engine EdgeHTML, and for more than a year has been building a new version of its Edge based on Chromium. Chrome and Edge have become close cousins, and Microsoft's contributions to Chromium have been significant in past few months.
Google Chrome's push notifications will work a little better thanks to a new code Microsoft has contributed to the Chromium, open-source project that powers both Edge and Chrome.
With Windows 10 May 2020 Update, Microsoft is making the WinRT toast closed event available to Win32 apps like Google Chrome and Microsoft Edge.
In some cases, users previously reported that Chrome won't open the specific URL in the notification toasts when you receive multiple notifications in Action Center of Windows 10.
For example, when you receive multiple notifications in the Action Center or notification toasts from Chrome and click on one that isn't the latest, Chrome won't open with the specific URL included in the notifications.
The current implementation in Chromium for Windows 10 notifications could also lead to other reliability problems.
Microsoft is improving how Chrome is integrated with the Windows 10 Action Center. In a commit, which was merged into Chromium platform on June 25, Microsoft noted that notifications will remain stored in the browser when it enters in the Action Center, which should address the reliability concerns.
For older versions of Windows 10, Microsoft plans to detect when notifications are closed by periodically checking Chromium's web notification state.
"NotificationPlatformBridgeWin will store locally in memory the expected displayed notifications. The notifications synchronization task will dispatch close event for the notification that is no longer displayed. The synchronization task run every 10 minutes," the company noted.