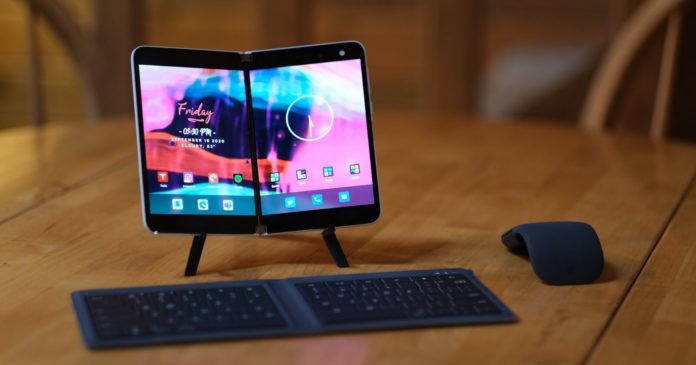 The dual-screen Surface Duo was launched earlier this year with Android 10 installed and reports have suggested that Android 11 update will be released soon. Meanwhile, Microsoft is going hard with the minor software updates on the Surface Duo, as November patch is rolling out for unlocked devices.
Microsoft is now rolling out November 2020 security and quality update to Surface Duo with fixes for the camera, system performance, and more.
The November 2020 update doesn't come with new camera features for the Surface Duo, but it refines image quality on the camera, according to the tech giant.
This is the third update for the Surface Duo and it's also focused on bug fixes. According to the changelog, Surface Duo has been updated to version 2020.1014.6. The size of the Surface Duo November update is around 140MB and user feedback has been very positive so far.
Perhaps the biggest problem of the Surface Duo is the camera which is inferior to the Microsoft's own Lumia lineup. Surface Duo camera isn't horrible per se, but there is a lot of room for improvement.
At launch, the Surface Duo camera was pretty bad, but Microsoft has made it much better through updates, and now November update further improves the launch speed of the camera app. The capture speed also feels faster.
The Surface Duo November update has a reasonably short changelog for a third patch and it also includes the November 2020 security patch.
Other notables include improvement to the system performance, better animation, system stability, and Microsoft has also improved multitasking performance when apps are spanned across both screens.
Here's the complete changelog:
Improved touch stability and device stability.
Allows you to quickly move or dismiss apps when spanned across two screens.
November 2020 security patch.
The patch was officially released on November 3 and it's already rolling out to users.