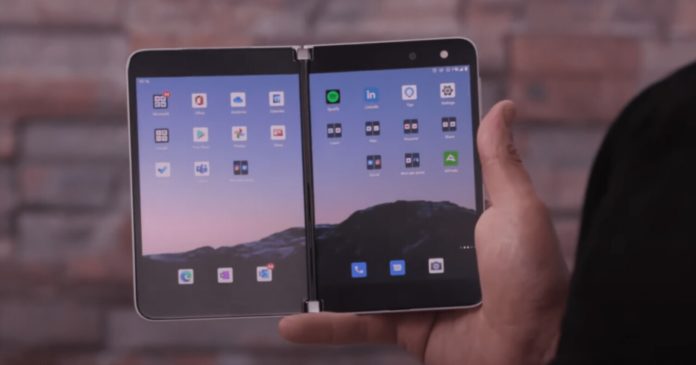 The Surface Duo, which starts at $1,399, uses Microsoft's SwiftKey keyboard to enable seamless typing experience. Surface Duo's biggest problem is software and buggy gestures, but over the past few weeks, Microsoft has made multiple improvements to the software with regular updates.
Last month, Surface Duo was updated to Google's October security patch with performance improvements. Microsoft has also updated Microsoft Launcher to remove Timeline and optimize overall performance with tweaks to the app group feature, and more.
Microsoft appears to be testing a new update for SwiftKey keyboard app that will allow the keyboard to split across both of the screens with empty space in the middle.
The SwiftKey keyboard comes with haptic feedback, which is quite satisfying. It also works well for one-handed use, but the experience is not good enough when you use the Surface Duo in book mode.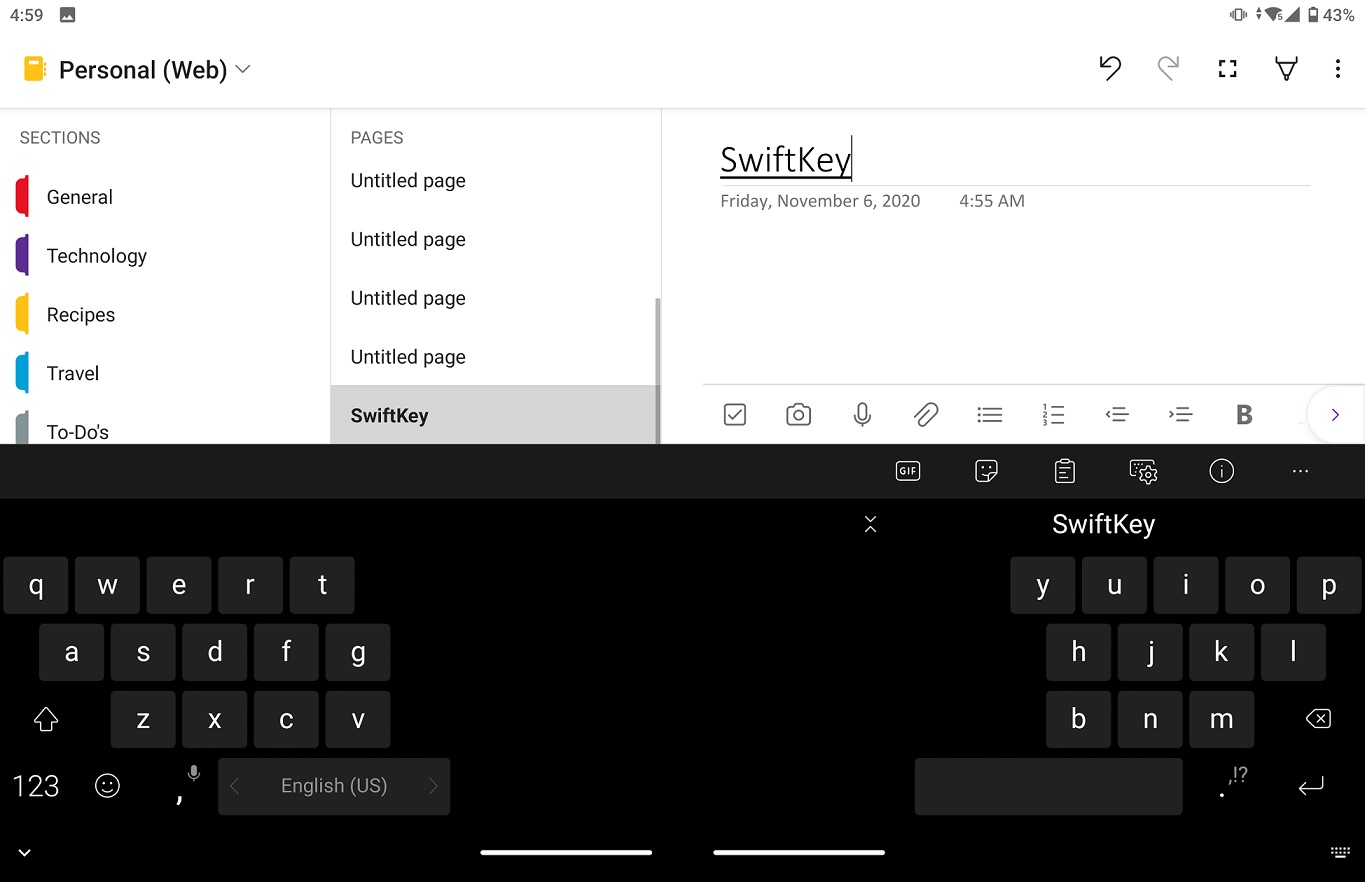 Typing on a dual-screen mobile could be frustrating as you've to stretch your fingers to tap the keys. Reaching the characters in the middle of the keyboard can be an exercise in frustration and the experience is also not comfortable for users with small hands.
Fortunately, this new Swiftkey update will finally allow you to use both of your thumbs, but the new keyboard layout currently works only in book-mode or when you open both screens.
It's worth noting that split keyboards like this have been around for years on Android phones via Google and other third-party keyboard makers, but this is the first time Microsoft's own keyboard is getting support for split typing on dual-screen hardware.
The update appears to be rolling out to select beta testers and it should show up on all Surface Duo phones later this year.
In addition to the SwiftKey keyboard update, Microsoft is believed to be working on a big Surface Duo software update with camera features and significant performance improvements, but we don't know when it will arrive.