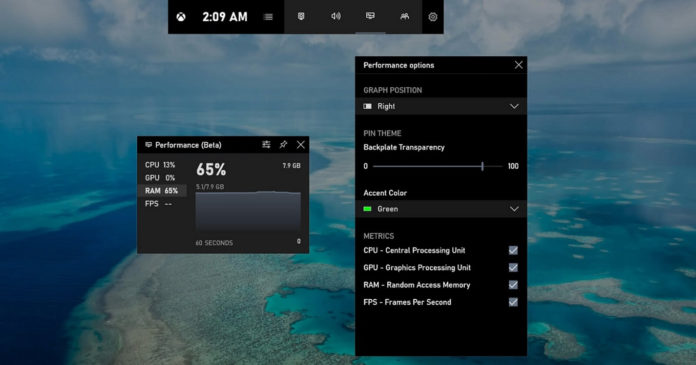 Xbox Game Bar for Windows 10 is full of useful features including a new resources monitor and it works really well.  However, a recent server-side update is crashing the Game Bar with error 0x803F8001.
The latest Windows 10 bug is going as far as blocking some users from accessing the Game Bar and its services. Several users have reached out to us and they reported the following error message:
Xbox Game Bar is currently not available in your account. Make sure you are signed in to the Store and try again. Here's the error code, in case you need it: 0x803F8001.
Growing threads on Microsoft's forum and Twitter confirm that something is wrong with Xbox Game Bar and users are reporting the problem for more than 10 hours at this point, but Microsoft has yet to acknowledge the outage.

Error 0x803F8001 when launching Xbox Game Bar on Windows 10
Xbox Game Bar error 0x803F8001 is a result of a server-side change made on November 5 and it's still affecting users across the world. The exact cause is unclear and it only affects Windows 10 version 1809 or newer. Also, only some users are getting the above error.
"I keep getting this message every time I attempt to open Xbox Game Bar on Windows 10," one user noted in a Reddit discussion, and others have confirmed the outage as well.
Unfortunately, there's no easy fix for those who are unable to access Xbox Game due to error code 0x803F8001.
Some have suggested that turning off the Game Bar and Microsoft Store notifications will address the problem temporarily. To turn off Game Bar, simply follow these steps:
Open Settings > Gaming and turn off the Game Bar.

Open Settings > Notifications and turn off notifications for the Microsoft Store.
You can also uninstall the Game Bar and reinstall it from the Microsoft Store using a PowerShell command, but this will not resolve the problem. This is because the Game Bar is integrated into Windows 10 Settings and removing the app isn't enough.
If you're unable to access Xbox Game Bar on Windows 10, waiting for Microsoft to acknowledge the outage seems to be the only option at the moment. Most likely, Windows 10 maker will roll out a quick fix for this issue later today given how widespread the problem seems to be.
Update 1: Microsoft sources told us that they're aware of the reports and actively investigating the root cause.