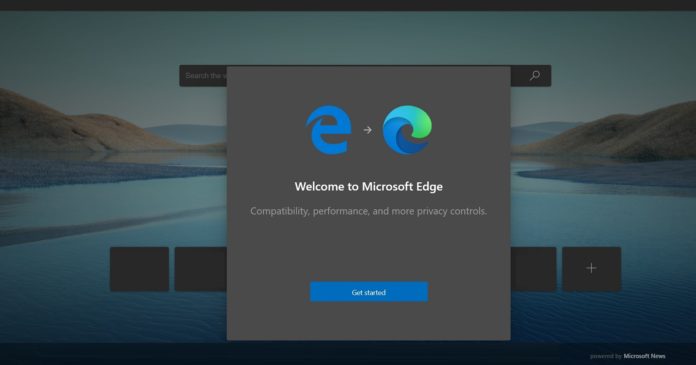 Following advertisements being run on Outlook website, Start Menu, and Windows Search, Microsoft is now adding advertisement or recommendation for Chromium Edge to the Windows 10's Taskbar.
If you're running Windows 10 October 2020 Update and Chromium Edge is pinned to the taskbar, odds are you'll see a notification that pop-ups in the taskbar and recommends you to try the browser.
One user sent us a screenshot where the taskbar can be seen urging users to launch Microsoft Edge even when the browser is already running in the background. The advert says you can 'get back to browsing straight from your taskbar' and it appears to be a result of a bug in the October 2020 Update or Edge update.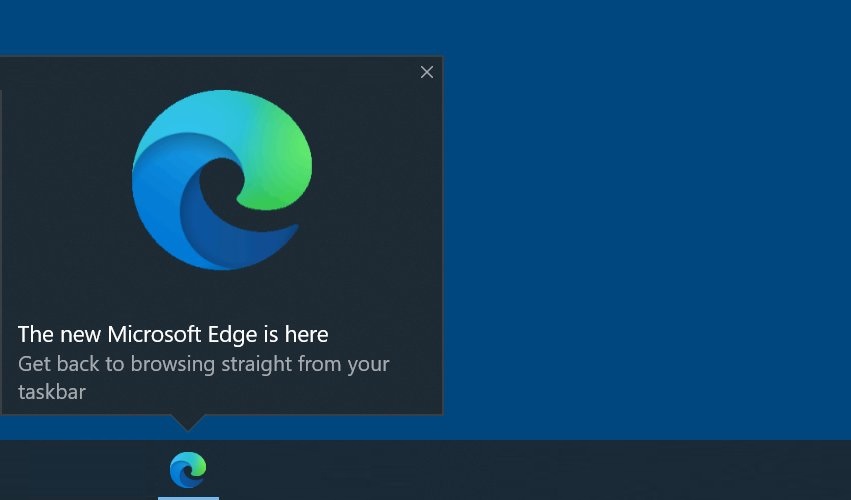 Fortunately, it's an easy matter to get rid of such notifications. There are two ways to turn off these notifications – Click on the pinned Edge icon and notification will disappear. Or you can also turn off tips and suggestions option in Settings > System > Notifications & Action.
Sources who wished to remain anonymous told us that Microsoft is looking into this unexpected behaviour and they might pause the campaign soon.
Users shouldn't see the notification when they're already using Microsoft Edge across Windows. However, for some reasons, Microsoft is unable to detect that Edge is already open and the pop-up is triggered randomly.
Microsoft has implemented these kinds of ads in other areas of Windows 10, including Windows Search, Start Menu, and we've also seen ads in Outlook.com.
Microsoft is heavily promoting the Chromium Edge because it's new and it uses the same old Edge brand, so it's possible that a lot of users are unaware of the Chromium edition and its unique features.
It's also worth noting Chromium Edge has received some pretty positive feedback so far and the market share of the browser is also booming.
In fact, Microsoft Edge market share is likely to improve after Internet Explorer is discontinued and users are redirected to the new browser.