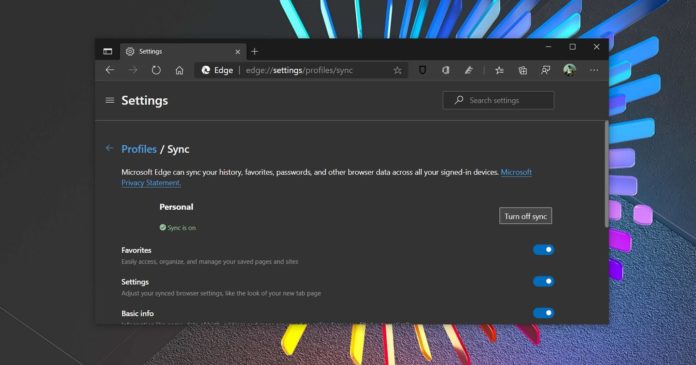 The new Microsoft Edge, which is now based on Chromium, is still missing one key feature – history and tab sync support.
With the Chromium Edge, you can sync your information with your Microsoft account and access the data across your devices. Once you've logged into your Windows PC and you've configured the browser with Microsoft account, every new installation of Edge will allow you to access the synced data.
While you can sync your favourites, passwords and extensions automatically, Microsoft Edge doesn't allow you to sync your history and tabs. This is believed to be Edge's biggest problem and Microsoft has been delaying it for a while now.

It looks like Microsoft has now started enabling support for both tab and history sync in Edge Canary 88.0.682.0 or newer, and the update also appears to be rolling out to those on macOS.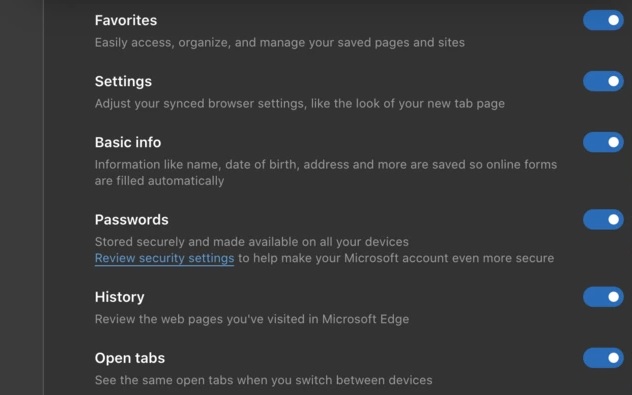 With improved sync support, your history and tabs will be synced across your devices before you have time to start browsing on other devices.
Note that feature is not yet available in Microsoft Edge beta builds on Android or iOS, so you can only sync history and tabs across your desktop as long as you're included in the A/B testing.
Once history and tab support is released to everyone, the new Edge will become a proper alternative to Chrome with a clean interface and improved CPU/memory utilization.
In addition, Microsoft is rolling out an important update for Chromium Edge (stable) that finally addresses one annoying issue where cookies are deleted without user permission.
When this happens, you'll be asked to log in to your accounts on every browser restart.
In a forum post, Microsoft confirmed the fix is rolling out with today's update (v86.0.622.56) and affected users can test it by turning on clearing Hosted app data again in Edge > Settings > "clearBrowsingDataOnClose".