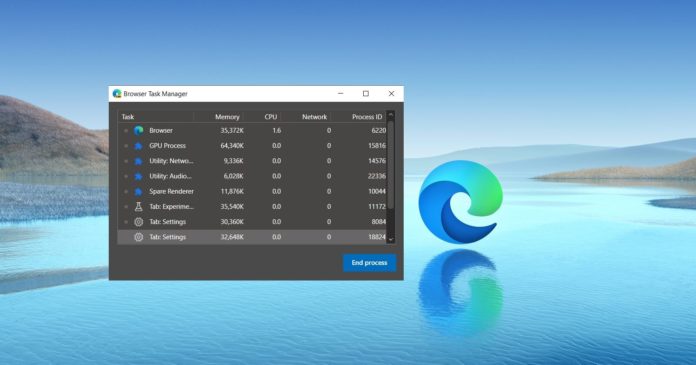 Although Edge is faster than Google Chrome on Windows 10, Microsoft's flagship browser still eats RAM more than the legacy Edge on most computers.
Now, a new change to the browser that is now available in the Edge Canary update opens the door for Microsoft to reduce both memory and CPU usage when you're not actively using tabs.
The feature is called Sleeping tabs and it aims to put your tabs to sleep. When implemented, it shows a memory reduction of up 26% and CPU reduction of up to 29% in early tests.
This feature is in addition to existing "SegmentHeap", which is already being used by Microsoft's Edge browser to reduce memory usage by up to 27%. According to the tech giant, all these improvements together should result in "excellent battery savings" on laptops and 2-in-1s.
Microsoft Edge 87 (Canary) introduces tab resources management improvements to give you greater control over the tabs.
The short story is that Edge will put background tabs to sleep automatically to reduce overall memory and CPU usage, which will contribute to battery savings.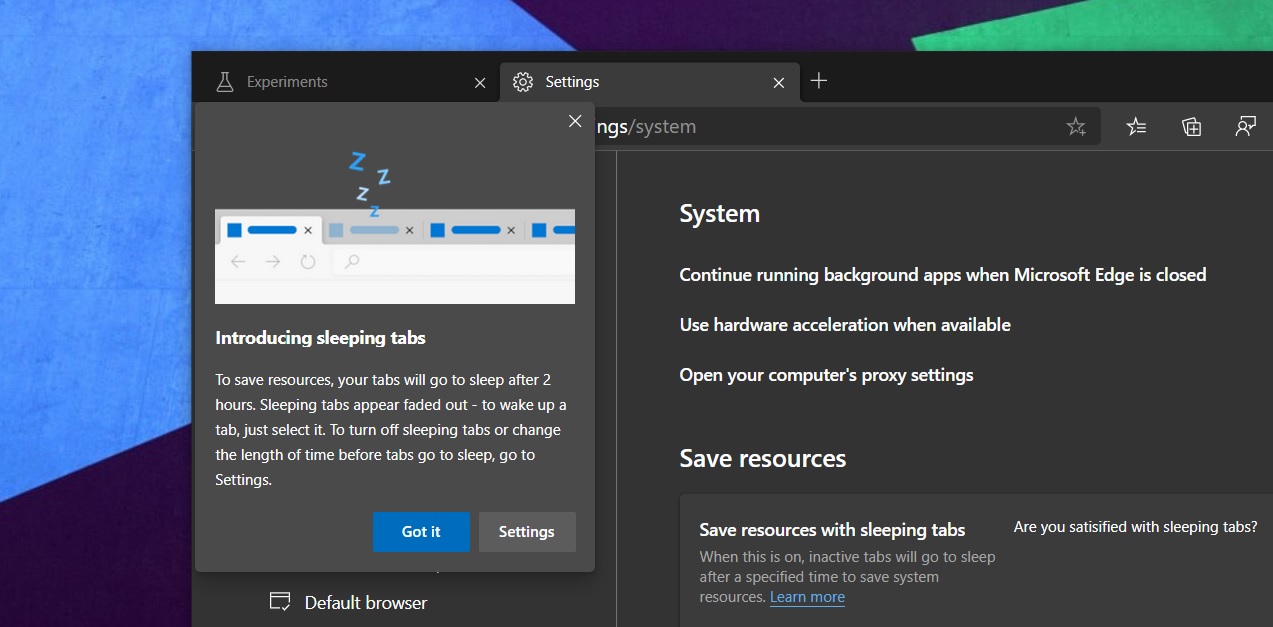 Apparently, Microsoft Edge new tab resources management feature is based on Chromium's "freezing" feature. With sleeping tabs and Chromium's freezing technology, Microsoft aims to freeze the contents of the tab. When frozen, Edge will stop tabs from performing actions and running script until you interact with tabs again.
By default, your browsing tabs will go to sleep after you don't use it for two hours.
Unlike Chrome's freeze tab feature, Microsoft says Edge will allow you to choose a different time interval in Settings > System. If you don't want Edge to kill off your tabs for Twitter or Outlook, you can add sites to the whitelist.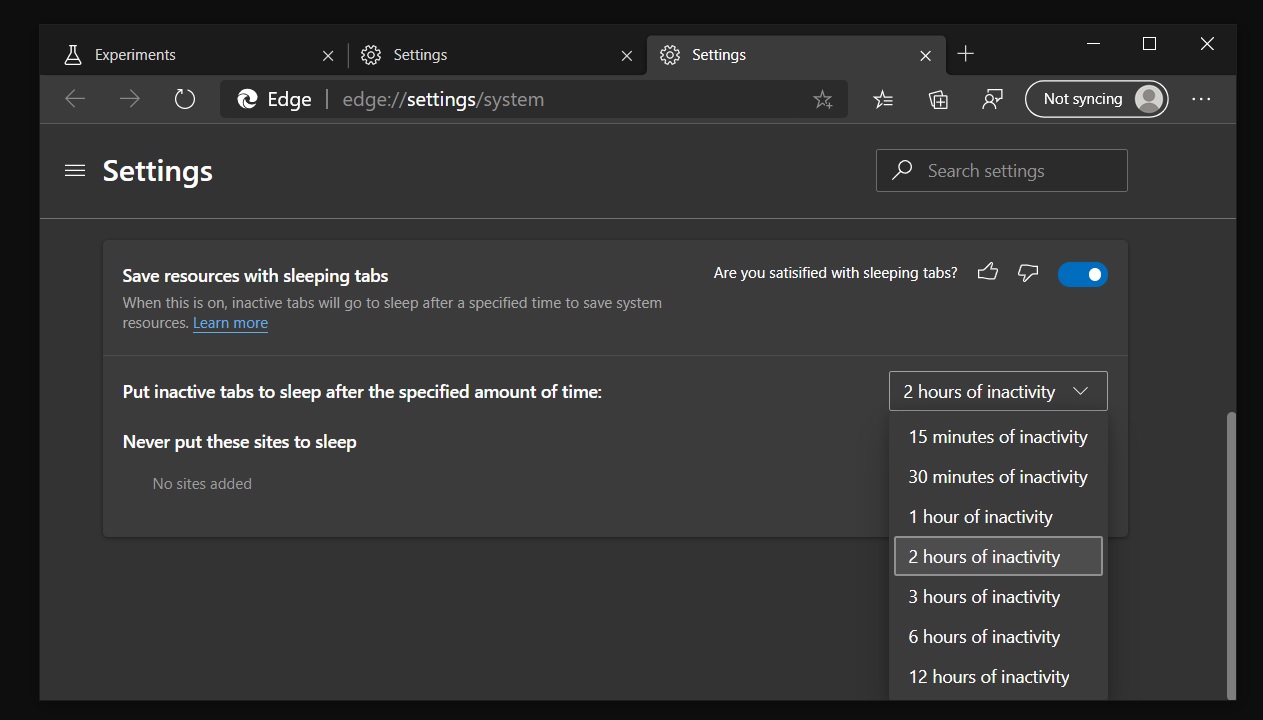 To enable this feature, you'll need to install Edge Canary and enable experimental flags titled 'Sleeping Tabs' in edge://flags menu.
In addition, Microsoft has also confirmed that they're working on other areas to make Chromium Edge faster. Microsoft will likely explain how it plans to improve Edge's performance in much more detail soon.