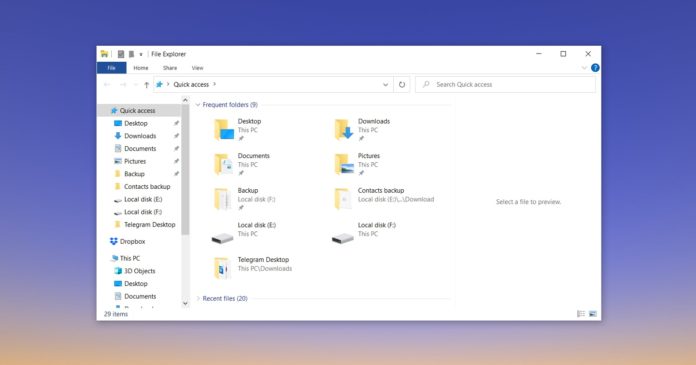 Microsoft has again managed to release multiple buggy Windows 10 updates that have caused serious problems for some users. The bugs in Windows 10's October Patch include Blue Screen of Death, broken File Explorer, printer disconnection bug, and network issues.
Users are reporting these problems after applying Windows 10 KB4579311 and KB4577671.
Both updates were supposed to be an important release for people running the two most recent versions (May 2020 Update and November 2019 Update). Judging from the number of reports, it seems like Microsoft has introduced a large number of problems instead.
In our tests, we also experienced numerous problems, including a bug where Windows 10 Action Center stops working and notifications are delayed. Microsoft has yet to comment on these new and old problems, and some problems could be widespread.
Action Center
Earlier this week, we experienced a strange Windows 10 problem that prevented our Action Center from opening. Every time we clicked on the Action Center or used Win+A key, we were served with a completely blank Action Center.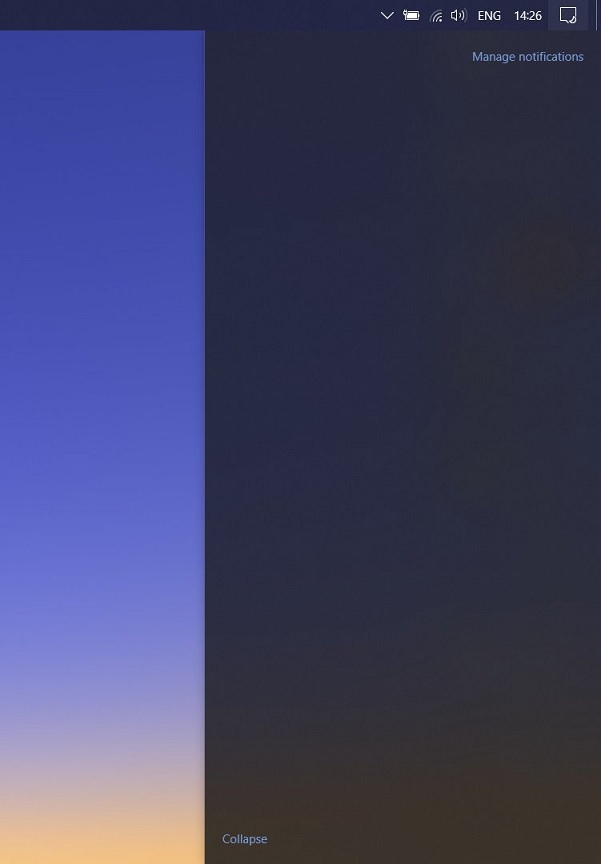 Unfortunately, fixing the problems with Action Center isn't simple at all. I tried rebooting File Explorer and signout out and back in again, but nothing worked. After multiple systems reboot, I was able to access the Action Center again, but the same problem reappeared.
"October 13, 2020—KB4579311 update is causing Explorer to be unresponsive after rebooting. It's causing my start menu and notification screen to be irresponsive for at least 20 mins before they were operating normally," one user noted in the Feedback Hub.
For now, if you have Action Center problems after recent updates, you'll need to uninstall the update manually using Control Panel.
File Explorer
It's being widely reported that Windows 10's latest cumulative update is breaking down File Explorer.
Users told us that their File Explorer has become unresponsive after applying the update to Windows 10. In Feedback Hub, one user highlighted a problem where taskbar flashes and Explorer crashes constantly.
"Taskbar constantly appearing and disappearing, obviously explorer crashing. Happens for about 30 seconds, then finally the desktop comes up and Explorer starts working," the user wrote in the Feedback Hub. Uninstalled KB4579311 and system boots normally.
Likewise, another user noted that File Explorer crashes repeatedly immediately after logging in.
On Reddit, users also noted that their computer takes significantly longer to get to the desktop after this update. The monitor also flashes on and off.
Others have reported the same problem in our comments section, community forum, and Reddit discussions.
Printer problem
Some users have confirmed that a bug in this cumulative update is breaking down their printers, but there's an easy fix: you have to disconnect the printer and reconnect it after rebooting the system.
It also appears that Microsoft is aware of printing issues and the company has already patched the bug in Windows 10 KB4580386 for version 1909 and 1903.
In a support doc, Microsoft noted that it has discovered an issue that causes the USB printer port to disappear.
Screen flashes and black screen
Others are also reporting screen flashes and black screen problem. In fact, some users noted that their computer's screen turns black after 15-20 minutes in tablet mode.
Likewise, others have also reported network and internet issues, including one weird bug where users might experience network packet loss.
Interestingly, Microsoft has already patched screen flashing bug in the same optional preview update:
Addresses a reliability issue that causes the screen to flash constantly.
If you installed this month's cumulative update and you've not experienced any new problems, then there's no need to remove it from your system.