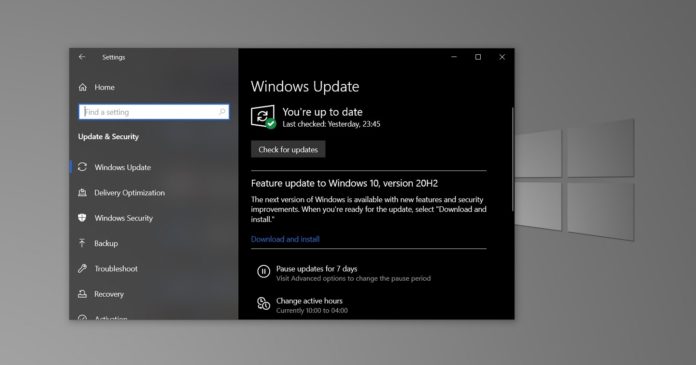 Microsoft has finally started rolling out the Windows 10 October 2020 Update to "seekers" on October 20 after testing the feature update for almost 6 months.
Currently, the update is only available to those who actively look for it through the Windows Update tab by clicking on 'Check for updates' button. Microsoft calls it the first phase of the rollout. In the second phase, users will automatically receive a notification for the upgrade.
You can download and install Windows 10 October 2020 Update using Media Creation Tool, Update Assistant, and Settings app.
Windows 10 October 2020 Update is a fairly minor release with a strong focus on bug fixes, improvements, and minor cosmetic improvements for the Start Menu.
New features in Windows 10 October 2020 Update (20H2)
In this article, we've highlighted all the consumer and enterprise features included in Windows 10 October 2020 Update, otherwise known as version 20H2.
1. Theme-aware Start Menu
Beginning with Windows 10 version 20H2, Microsoft is dropping solid accent colours for the live tiles on the Start Menu.
Microsoft says it's introducing a new feature called 'theme-aware' that aims to replace the block of colours with a partially transparent background that matches your theme preference.
Currently, when you choose the light or dark theme under Settings > Personalization > Colors, only the background of the Start Menu respects the theme preference. Your live tiles still use the accent colour and you cannot change it.

Starting with October 2020 Update, Microsoft is bringing theme support to the individual tiles within the Start menu. To my eyes, it looks great, especially in dark mode, but there's still room for improvements.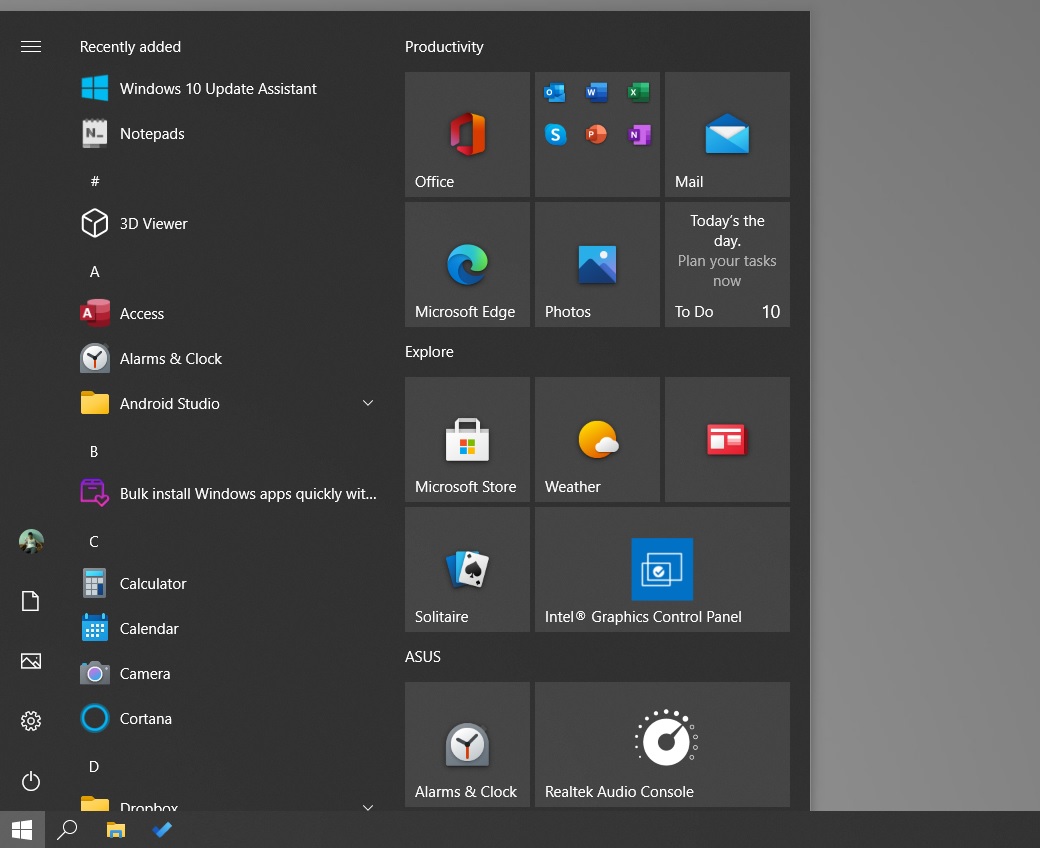 Microsoft has also replaced tiles in the apps list with favicons to help you discover your apps more easily.
Microsoft has already started rolling out the new Fluent Design icons which were announced in February 2020. These new icons are supposed to give Start Menu a fresh feel and they look best with theme-aware tiles only.
2. Chromium Edge is now mandatory
Starting with Windows 10 October 2020 Update, Microsoft has made the Chromium-based Edge mandatory.
Microsoft Edge, which is a revamp built on the Chromium technology of Chrome, is now pre-installed in Windows 10. In other words, Microsoft is replacing the "old" Edge with the "new" Edge, and Microsoft says it will help users in shifting from the old Edge to the new.
The migration happens extremely quickly, but if you use Chrome or Firefox, your browser preference won't be changed. If you want, you can open Edge and import Favorites, passwords and other information from Chrome.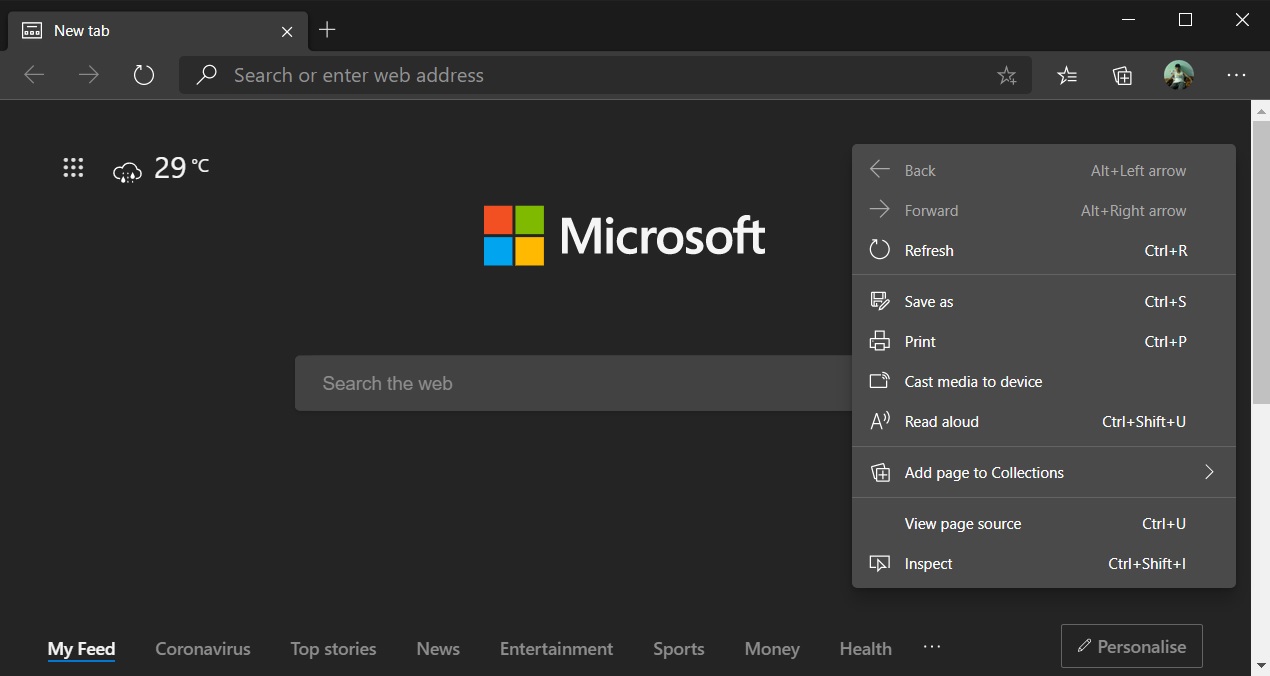 Rest assured that Microsoft Edge is still optional and users won't be forced to use it.
Unlike classic Edge, the new version comes with three different layouts for the new tab page –  focused, inspirational, and informational. When you select 'focused', Microsoft will present you with a Bing search bar and blank background. Inspirational layout adds Bing wallpaper and Information layout comes with the news feed.
After the October 2020 Update, you will also notice these improvements to the Edge browser:
Support for Collections: A collaboration and shopping tool.
Better performance and privacy control.
Smooth scrolling.
Chrome themes and extensions.
Regular updates.
PDF features.
Windows 10 integration.
3. Taskbar tweaks
Windows 10 20H2 comes with a cleaner and more personalized experience for the taskbar when you clean install the OS.
This change is visible when setting up a new local or Microsoft account for your new or existing hardware. Microsoft wants to deliver a "personalized out-of-box experience".
Based on your activity, Windows will automatically pin your favourite apps to the taskbar when setting up the device.
For example, Microsoft will pin Your Phone app to the taskbar when setting up a new account if you frequently use this app on your other devices. Likewise, all bloatware and third-party apps will be grouped into a single folder on Start, so you can easily remove them.
4. Notifications
Microsoft is adding a new 'X' button in the upper right corner of notification toast.

This allows you to quickly dismiss a notification and you can also click on the settings cog icon to manage the app.
5. Settings app gets better
Windows 10's latest update is going after one of its most popular legacy components: Control Panel.
Control Panel's System applet (page) is getting removed in Windows 10 Build 19042 and you'll need to use the About System page in the Settings app instead.
Note that Microsoft is only removing one Control Panel page with October 2020 Update and the replacement is better. The new About System page in the Settings app comes with all information and options available in Control Panel.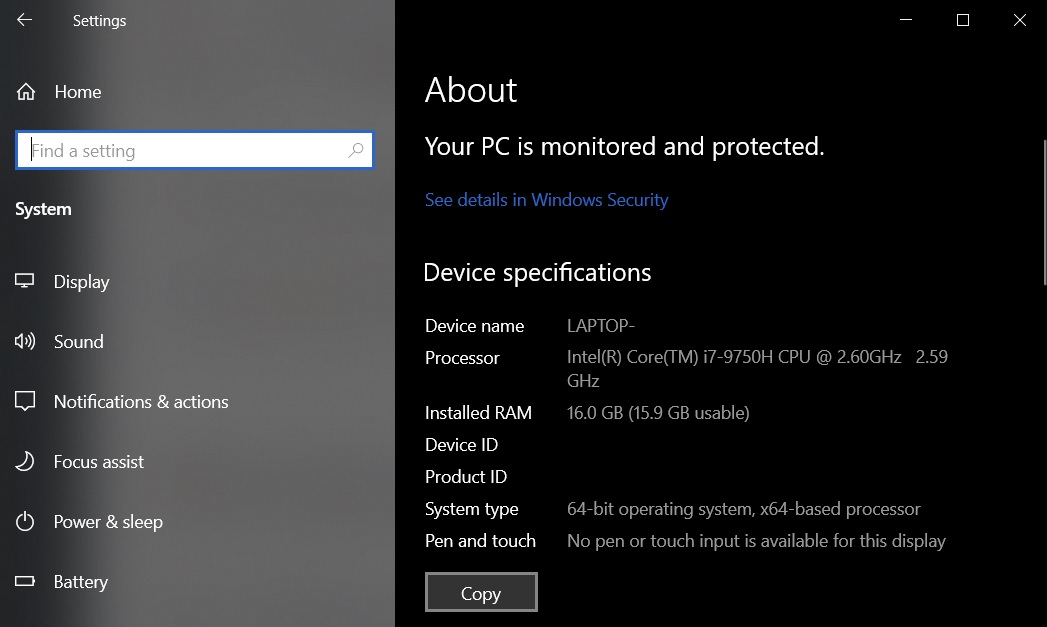 As part of this migration, Microsoft is also making your system information copyable in the About page. The update adds a big 'Copy' button under device and system specification, so you can easily copy and share the hardware specs.
It's worth noting that the Control Panel is expected to stay around for another year or two, but it appears that Microsoft is serious about Control Panel migration plans.
In future, you can expect modern replacements for the Programs and Features page in Control Panel, Disk Management, and more.
6. Tablet experience
On 2-in-1 devices, such as the Surface Book and Lenovo Yoga, Microsoft is introducing a new tablet experience.
This new feature is supposed to adjust the user interface automatically when you detach the screen and Microsoft says it will no longer ask you for your permission.
By removing the notification, Microsoft aims to automatically make the tablet mode switch and offer a better experience to users with more touch-friendly controls.
7. Refresh rate
There's not much new in this update for gamers, but there's one key change: Microsoft has added a new option to the Settings app that lets you change the refresh rate of your display.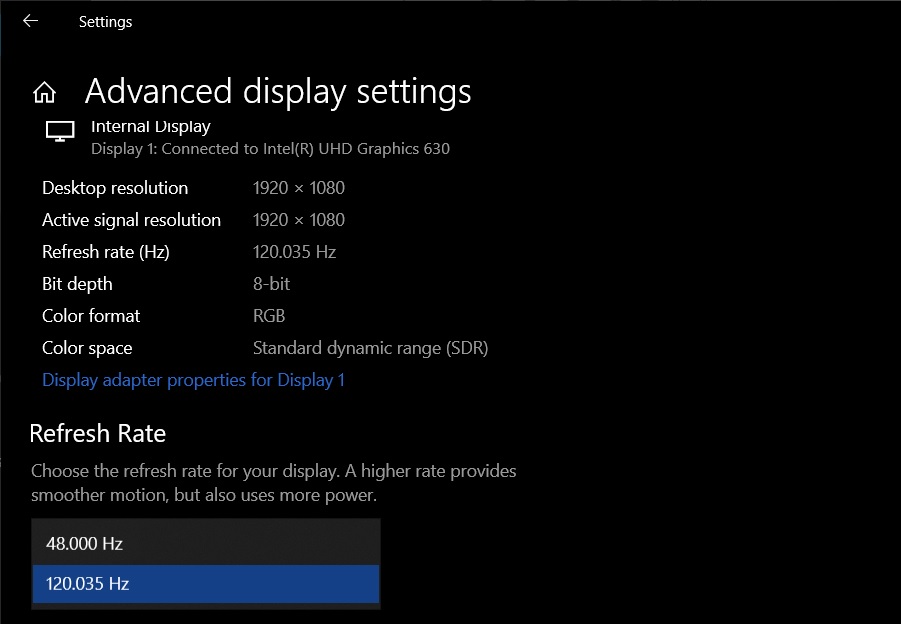 If your monitor supports multiple refresh rates, you can change switch between using Control Panel, Nvidia Control Panel and Intel Command Center.
Starting with Windows 10 Build 19042, the feature is now available under Settings -> System -> Display -> Advanced display settings.
8. LCU + SSU
In Windows 10 October 2020 Update, the SSU (servicing stack update) is now combined with Microsoft's monthly cumulative update in a single package.
This is a design change that aims to reduce installation issues during monthly updates and it could streamline the whole update process for users.
Theoretically, if you don't make changes to Windows Update settings, it can deal with servicing stack and cumulative updates automatically. However, in some cases, it was observed that Windows 10 might not install required SSU before the cumulative update is installed, and this could lead to errors.
Installation failure can no longer occur as both SSU and cumulative updates are now included in a single package.
9. Alt-Tab apps switcher gets Microsoft Edge
One of the key features of Windows 10 October 2020 Update is the new Alt + Tab that seems to treat Edge as an app. After the update, you can allow Windows 10 to show your Edge browser tabs in Alt-Tab apps switcher.
This handy if you use Microsoft Edge and you have a few tabs open. The ability to move easily among your browser tabs and apps is a handy addition for many users, but the experience could be annoying when you have dozens of tabs and applications.
Fortunately, Microsoft says users can manage the Edge integration in Alt-Tab task switcher under the Alt + Tab heading in the Settings > System > Multitasking menu.
10. Browser tabs in the taskbar
The updated taskbar in Windows 10 version 20H2 is supposed to make some changes to the pinned browser tabs.
Microsoft Edge already allows you to pin tabs to your taskbar and it will now highlight the pinned tab if it is already open in the browser. You can find out whether the tab is already open within Microsoft Edge by hovering your cursor over the pinned tab in the taskbar.
11. Windows Autopilot
Microsoft is introducing Windows Autopilot improvements for businesses using HoloLens and other products. Businesses can now configure their HoloLens 2 devices in a matter of minutes using the new self-deploying mode in the October update.
Likewise, Microsoft is also introducing a new task sequence that allows you to use  Configuration Manager to configure devices in bulk. During the configuration, you can block access to the desktop and use the Enrollment Status Page (ESP) service.
12. Microsoft Defender Application
Microsoft is finally introducing support for its security feature called 'Application Guard' in Office apps. This will allow you to open untrusted documents (Word, PowerPoint, Excel, etc) in an isolated container.
Windows 10 will safely isolate such documents so they can't interfere with the rest of the operating system and Office apps. You can also use it to check out documents that seem suspicious and unfamiliar.