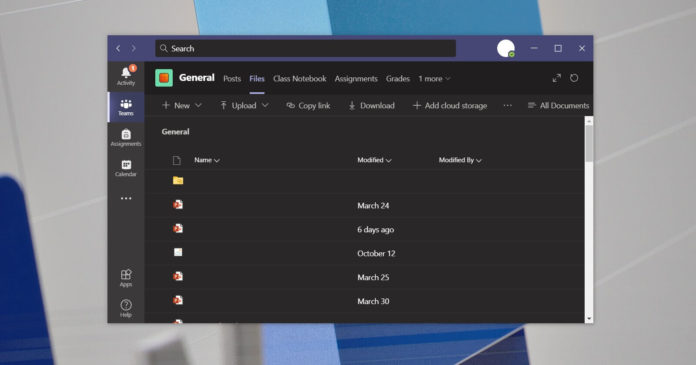 Your Microsoft Teams client is about to get a revamped and significantly improved file sharing experience on Windows and web.
This feature was first highlighted and announced last year at Ignite 2019 conference and it's rolling out to users, according to an update posted in roadmap earlier this month. The updated file sharing UI may not show up for everyone until the third week of November 2020.
The new file sharing UI is designed to deliver a consistent experience and it will allow users to easily share files using the attach button.
In fact, Microsoft is using the same search engine for File Explorer and Office apps on Windows 10, and it's now coming to Teams.
Microsoft confirmed that the same file sharing experience is already available on OneDrive and it will let users copy or paste links directly in the chatbox.
The tech giant aims to deliver a rich set of sharing options to unify the experience across its platform. For example, you can create different sharing links for everyone or specific people directly from the conversations UI.
The sharing options include:
Anyone.
People in your organization.
People with access to your older files.
Specific people.
People in group chat, channels and 1:1 chat.
The new Microsoft Teams file sharing experience also comes with the following capabilities:
Access the universal sharing experience by clicking on 'Attach' button and upload files from your desktop, channels, OneDrive or the recent tab in Teams.
Copy and paste a link in the discussion and Teams will automatically convert it to an appropriate format.
Customize or change the way search works in the app by clicking the new arrow option.
In addition, you can now also set permissions for files that are stored in SharePoint or OneDrive before sharing them in a Teams conversation.
As we mentioned at the outset, the feature is currently rolling out in phases and rollout is expected to complete by end of November.
Next month, Microsoft will also begin rolling out the highly-anticipated background noise suppression feature in Teams for Windows 10.