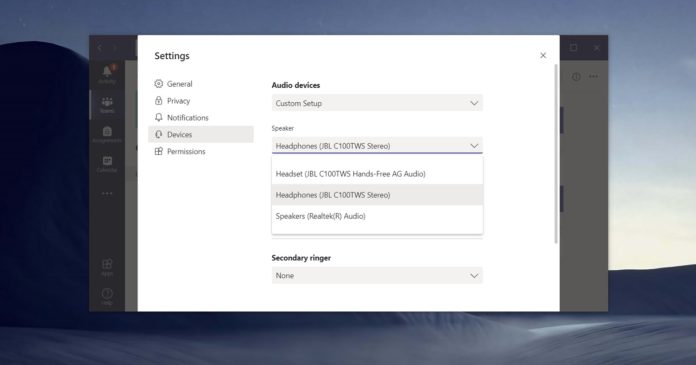 Microsoft Teams is getting another excellent feature that will use the company's artificial intelligence technology to reduce background noise in meetings. Windows 10, 7, and 8.1 users will begin receiving this feature in November 2020.
Microsoft Teams noise suppression feature is being improved to seamlessly remove the background noise. For example, this AI-based feature might reduce the sound of clicking pens, mic issues, and other unwelcome background noises.
Microsoft has been working on the feature for quite a few months now and the company has been training its AI model using its own internal meetings.
The noise suppression feature will analyze your audio feed and use the company's homegrown deep neural networks to reduce the sound of the background, such as the clicking of the keyboard, noise generated from fans, etc.
Microsoft said that this is an update to the existing noise suppression feature and users will now have control over how much noise suppression they want.
"The "High" setting is new and will suppress more background noise," the tech giant noted in a roadmap update.
The audio processing will happen in the background and it's likely to work on a much broader range of hardware, starting with Windows 10 desktops.
At the moment, we don't know if Microsoft will also add support for smartphones running Android or iOS.
Microsoft hasn't shared an exact timeline for when the feature might roll out to general customer and education customers, but the roadmap suggests that some users will begin seeing it in their desktop clients next month.
In addition, Microsoft is working on improvements for online presence feature in Teams. A new roadmap also suggests that Microsoft will allow you to change the presence status to "Out of Office" and status would be visible when colleagues or attendees reach out to via chat.