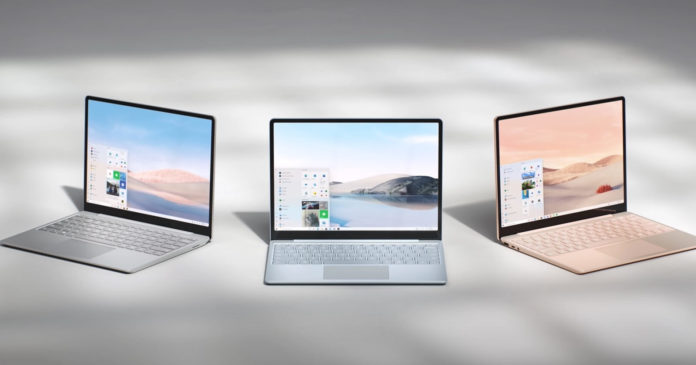 Windows 10 is braced for an update that will come with fixes for a frustrating flaw that users have been reporting for about a year now.
For some devices, Windows 10 has been going seriously wrong when applying updates from Windows Update. In some cases, users are presented with an error that could potentially leave their devices stuck in an update installation loop.
Following a lot of chatter, reports and complaint on various online forums, Microsoft has confirmed that they're aware of the bug that could put your computer in an endless update installation loop.
The problem has been particularly observed with Intel drivers and users receive a message saying "A current driver on your PC may be better than the driver we're trying to install. We'll keep trying to install".
In addition, the Windows Update bug also attempts to downgrade Windows 10 graphics drivers when you've newer and better drivers already installed.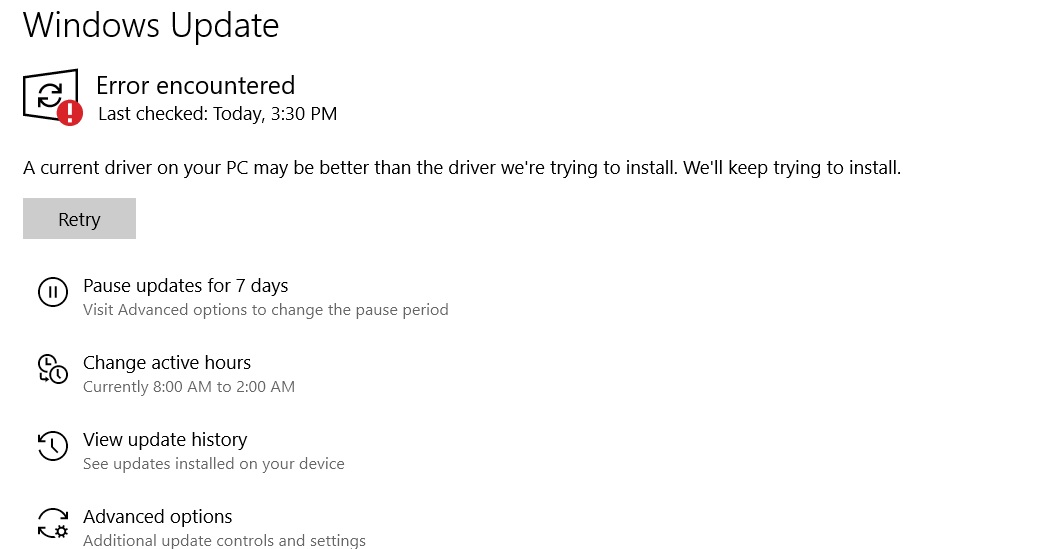 In a post on Feedback Hub, Microsoft stated that they've made changes based on the feedback and the fix will be available in future builds.
"We've made an update with the Insider Dev Channel builds so that this error will no longer be shown going forward," Microsoft said.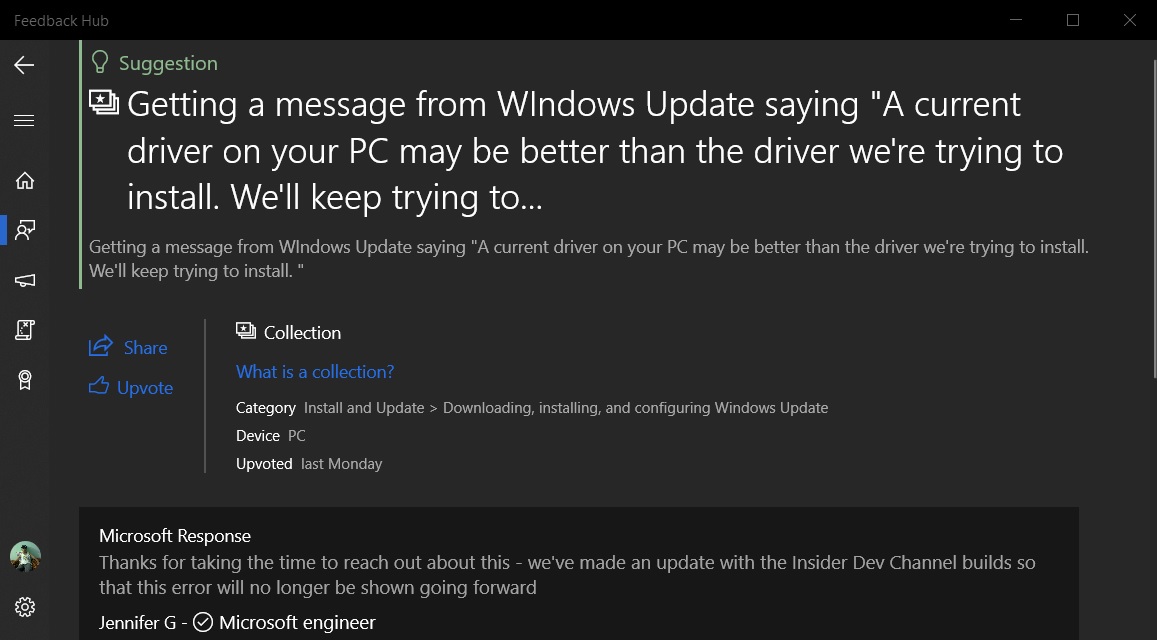 It's not clear how many devices are affected by this glitch, but we've observed that users are still reporting the problem almost every week.
In fact, we've seen several reports around Windows 10 update driver issue popping up after users applied the Windows 10 May 2020 Update. It's likely that more users will report the problem again after the launch of Windows 10 version 20H2.
Previously, the main workaround mentioned by users was removing existing drivers, using Microsoft basic display drivers, and then installing the available update using Windows Update.
Another workaround involved reinstalling Windows 10 or system reset, but now you don't have to worry about these issues as Microsoft has finally confirmed it.
The fix is already available in Insider preview builds and we don't know when it will be backported to older versions of Windows 10, such as the October 2020 Update and May 2020 Update.