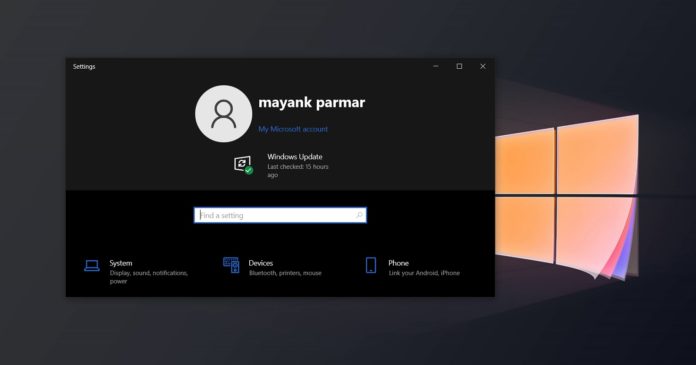 Windows 10's next feature update (20H2) is now being finalized and Microsoft has christened it as the October 2020 Update. With this feature upgrade, Microsoft is hoping to improve the overall experience of Windows on consumers and businesses' PC as part of their new servicing cadence.
As we've reported, the October 2020 Update is a relatively minor release with improvements and bug fixes.
Microsoft says the October 2020 Update is more about under-the-hood improvements, but there'll be some nifty improvements that you'll like. This includes improved live tiles, a new out of the box experience for the taskbar, and fixes to improve the overall performance of the systems.
Windows 10 20H2 is also a very tiny update in terms of size and it'll be delivered via an "enablement package" that is downloaded from Windows Update to turn on the new features.
When you download the enablement package, which weighs around 80MB (as in megabytes), build number changes for the OS from Build 19041 to Build 19042.
According to our own testing, if your PC is running Windows 10 May 2020 Update (version 2004), the upgrade takes just a few minutes. Of course, this process would be longer than 5-10 minutes on older hardware with HDD.
On a 150mbps internet connection, the enablement package took under a minute to download and another two minutes to finish the installation. This enablement package weighs only 80MB because it doesn't actually download any objects as all the features are already baked into Windows 10 version 2004 (May 2020 Update).
Windows 10 20H2 is also distributed in the .cab archive format, which is a single file that basically stores compressed files of Windows Updates. Checking the standalone download package of this .cab confirms just how small this update is.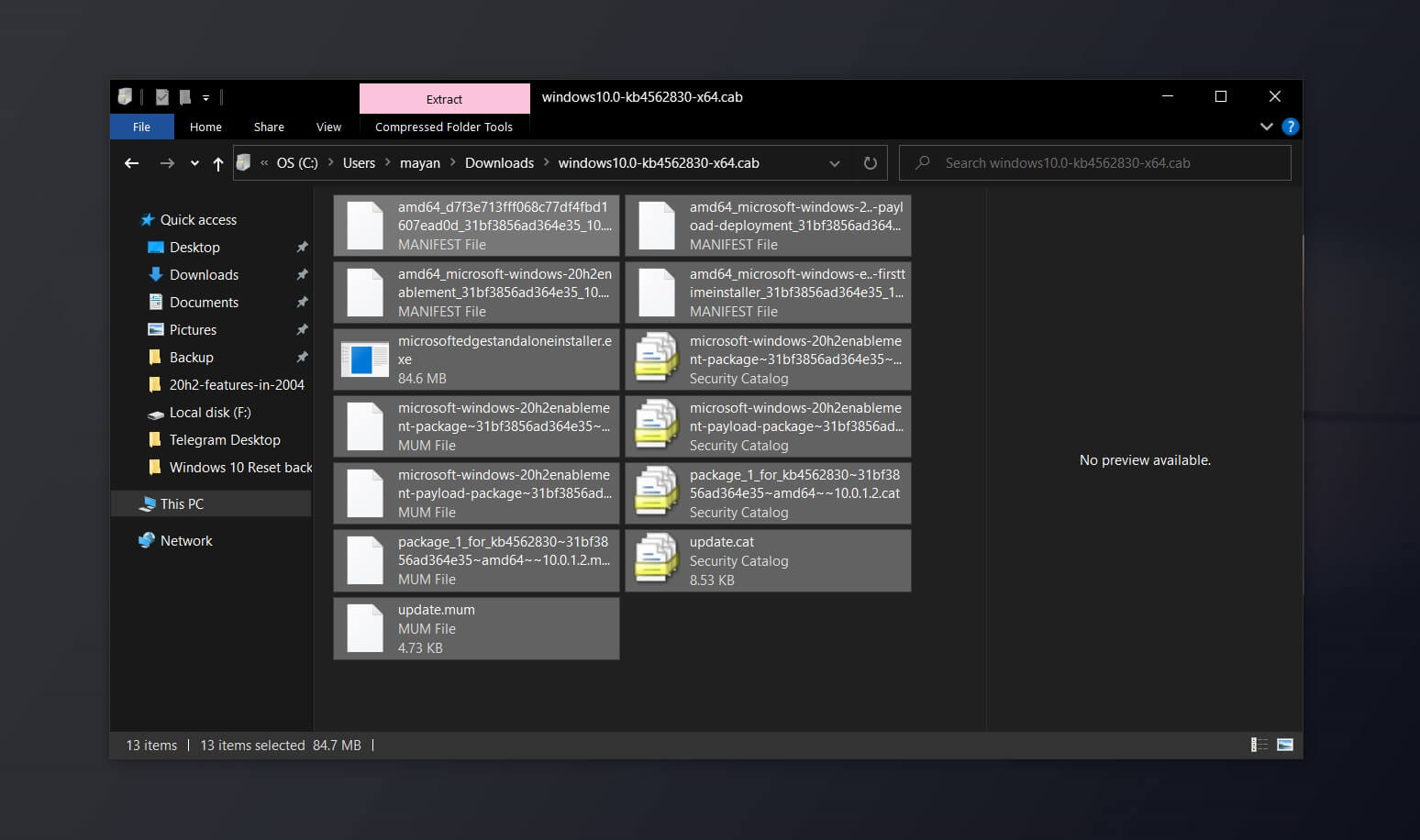 The size of the x64 .cab file is just 84.8 MB and the x86 variant is only 79.60 MB. Comparing the May 2020 Update and October 2020 Update before and after installing the Enablement Package offers a clue why.
The short story is that enablement package simply enables the dormant features in May 2020 Update.
If you don't have the July or August cumulative update applied to version 2004, the upgrade process will not work and you'll have to go through the standard update process where the update package weighs more than 3GB.
If you're running Windows 10 version 1909, 1903 or earlier, you'll get the full feature update. This will take the normal 30-40 minutes.
If you want to install the October 2020 Update, I recommend testing the May 2020 Update first. If you have any compatibility issue with May 2020 Update, you'll have the same problem after the October 2020 Update.
On a bright side, if May 2020 Update works for you without any issues, October 2020 Update will be a smooth ride too.