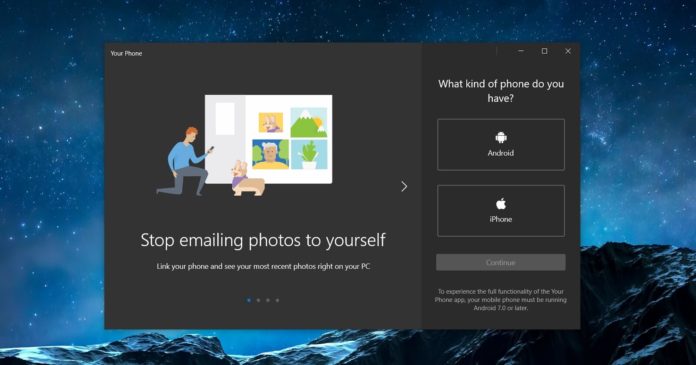 With Windows 10 Build 20221, Microsoft's Your Phone app is getting one new feature called "notifications pinning". For those who aren't familiar with the feature, Your Phone app comes with a dedicated 'notifications' tab that lets you access notifications received on your Android.
It currently allows you to customize the notification banner, reply to conversations, and dismiss the notification from the phone or desktop.
Today, Microsoft has started rolling out a new feature that lets you pin notifications to the notifications tab. When you pin a notification, it will stick to the top of the window, which means you can easily access the important notifications again without picking up your Android device.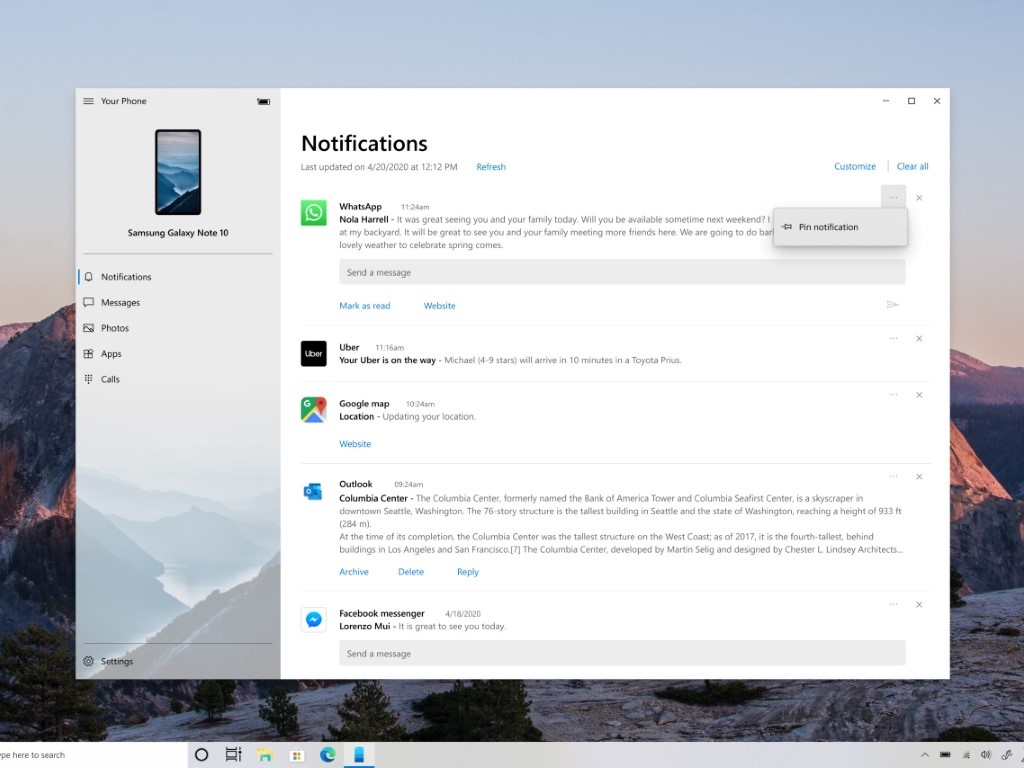 To pin a notification, you need to click on the ellipsis (…) menu and select "Pin notification" option.
You can also use the in-line reply feature within the pinned notifications. For example, if you pin a WhatsApp notification, you'll be able to click on the pinned banner and reply to a conversation.
Sync support to get better
For all Android phones, Microsoft is internally working on a new feature that's simply called "Sent from phone". With this feature, you'll be able to view all your mobile contents, including links, images, and notes directly from your desktop.
To send contents to a Windows PC wirelessly, you'll need to open Android's built-in share button and then select the Companion option. On a Samsung phone, you may need to select 'Continue on PC option' from the share menu.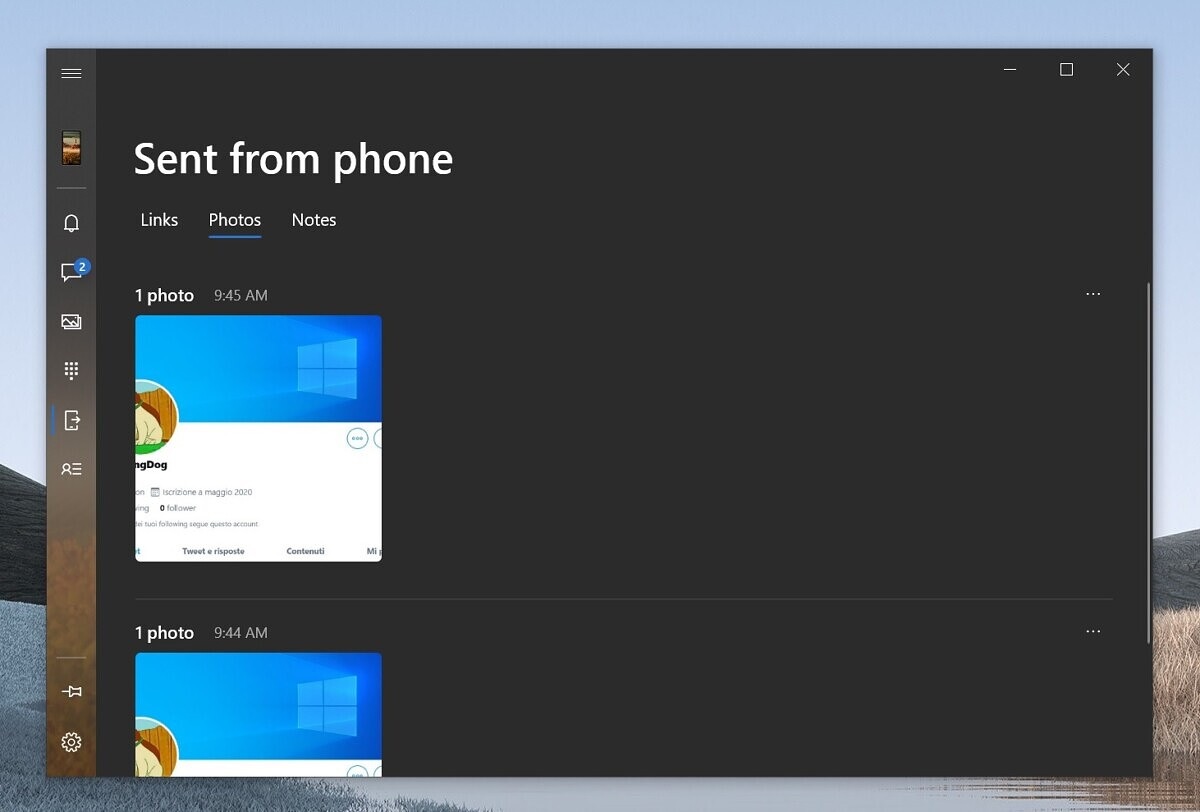 As shown in the screenshot above, the shared files will appear in the new section once the transfer is complete.
In addition, Microsoft is working on at least four new features for the Your Phone app. This includes a new Contacts section, OCR support, redesigned Settings layout, and more.