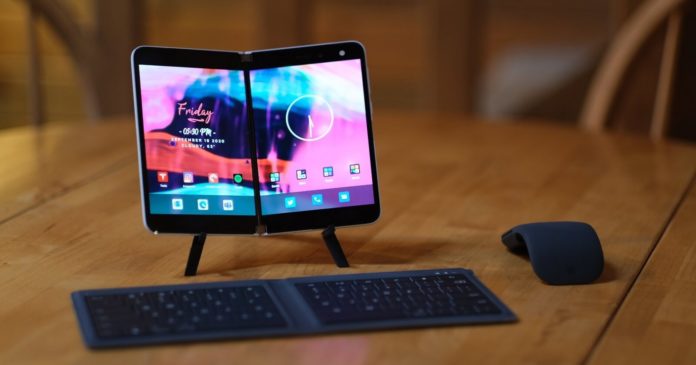 With Surface Duo, Microsoft seeks to combine the best of their hardware and Google's Android ecosystem. Surface Duo's key feature is seeing information from two apps at once, which allows you to be more productive as you can use multiple apps at the same time without having to switch apps.
Surface Duo is also pushing Android's user interface towards dual-screen optimization and Microsoft is working with Google on a number of exciting features. For example, Surface Duo's software has been specifically designed to dynamically shift dock icons to the display not running an app.
Microsoft doesn't have a dedicated Bluetooth keyboard or mouse accessory available for the Surface Duo, but of course, the dual-screen hardware is already compatible with any third-party cases and keyboards out there.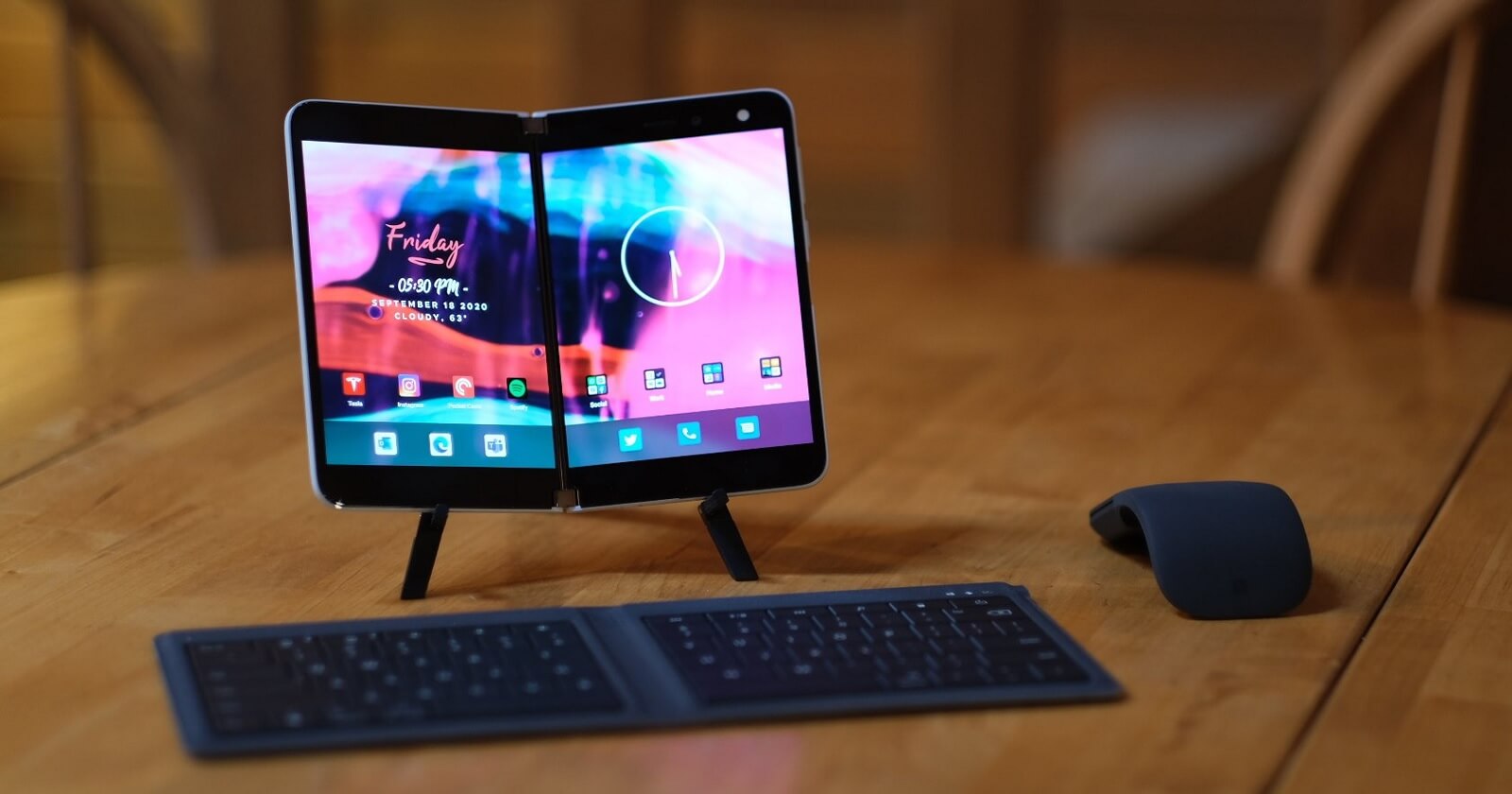 As you can see in the photo above, you can attach the Surface Duo to a phone stand, use keyboard and mouse to control Office apps, type out emails, or whatever other long-form text you want.
When you use Android with a mouse, the experience is not "good" enough, but it's better than you'd think. There are enough mouse and keyboard functionalities in Android to make Surface Duo a viable option when you want to use it as a pocket PC.
There are some rough edges when we try to navigate Android with a mouse. For the most part, scrolling works pretty well, but there are a few oddities.
It's important to understand that Android will always be a touch-first interface, but for a device like the Surface Device, you can get around the mobile OS fairly well without having to touch the screen of the device.
If you only use a keyboard with Surface Duo, you will still have to tap the screen constantly. For example, you'll have to use the touch screen to unlock your phone if a pattern lock is active. Touch access is also required when you have to use special menus in advance apps.
Fortunately, most Microsoft apps are compatible with keyboard and mouse.