It's not a big surprise that Microsoft could launch its next Surface Laptop with a 12.5-inch display and Intel's Core i5 processor in the next two weeks.
According to multiple benchmarks spotted online, it looks like Microsoft is working on an unknown Surface product with up to 16GB of RAM, 256GB of storage, and Intel Core i5 1035G1.
The UserBenchmark is showing off a result from a machine running 10th generation Intel Core i5 1035G1. The name of the device in the benchmark is "Oemqn Product Name EV1", which seems to indicate that it's either the Surface Laptop or an unknown Surface Pro.
It's worth noting that Microsoft has used a similar naming convention for the Surface Laptop 2, Surface Pro 7, Surface Pro X, Surface Go, etc when running benchmark tools.
In one benchmark, the device's resolution is set to 1536 x 1024 (a custom or low resolution) and it has the typical 3:2 aspect ratio. This indicates that the device could be the rumoured Surface Laptop Sparti, which also comes with a 12.5-inch display (low-resolution panel).
It also comes with Intel Core i5-1035G1, SSD storage from SK Hynix, and up to 16GB LPDDR4 4800MHz clocked at 3733MHz.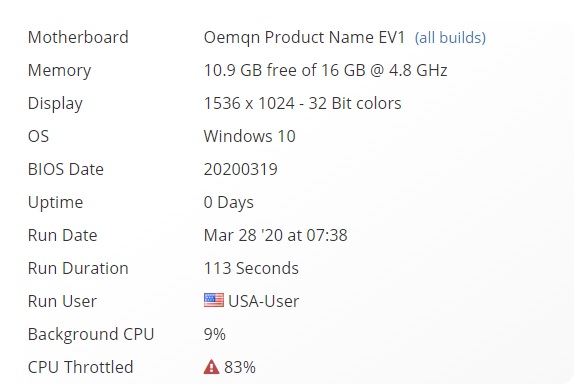 Likewise, there's another benchmark on Geekbench for a device named "Oemqn Product Name EV2" and it sports 8GB of RAM with the same Intel Core i5-1035G1.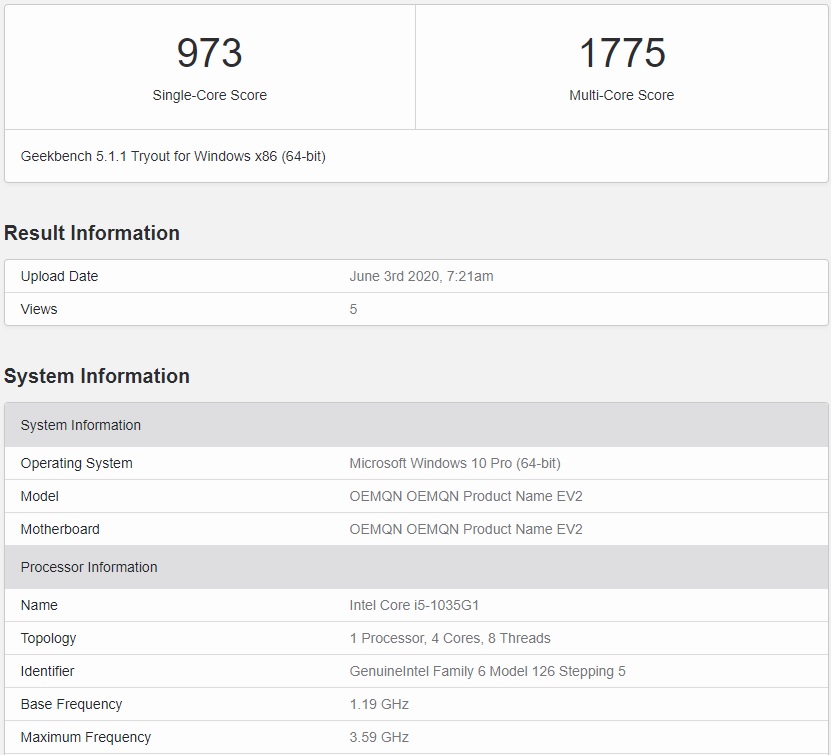 According to Intel, Core i5-1035G1 is slightly cheaper than the Core i5-1035G7, which is currently used in Surface Laptop 3.
The machine nailed an above-average score in the benchmarks and it also appears that the performance of this leaked device could be slightly behind the Surface Laptop 3 (Intel) or Surface Book 3. Keep in mind that these aren't fair comparisons.
Again, Microsoft could announce the Surface Laptop "Sparti" with a different processor and we probably won't hear much about the Surface products until Microsoft's October 1 event, so it's best to remain sceptical about everything you read above.