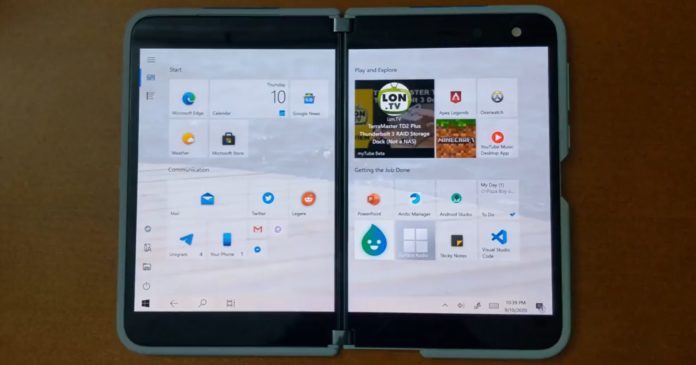 Windows Phones never really got the attention within Microsoft. The software giant's inability to fix the app gap and a raft of other management mistakes resulted in an absolute mess.
The idea of Windows 10 on phones actually died some time ago when Microsoft stopped bringing new features to Windows 10 Mobile. Microsoft also discontinued the production of Lumia phones and PC makers including HP stopped releasing new models following the HP Elite x3.
After Microsoft internally abandoned the development of Windows 10 Mobile and Lumia smartphones, Microsoft was still working on a smartphone codenamed 'Andromeda' with two screens before shifting to the Surface Duo.
Andromeda idea was also abandoned after the Windows Store app situation didn't improve on the PC. Microsoft moved on and the software giant started writing dozens of excellent apps for Android and iOS, such as Your Phone, Office, Microsoft Launcher, OneNote, and more.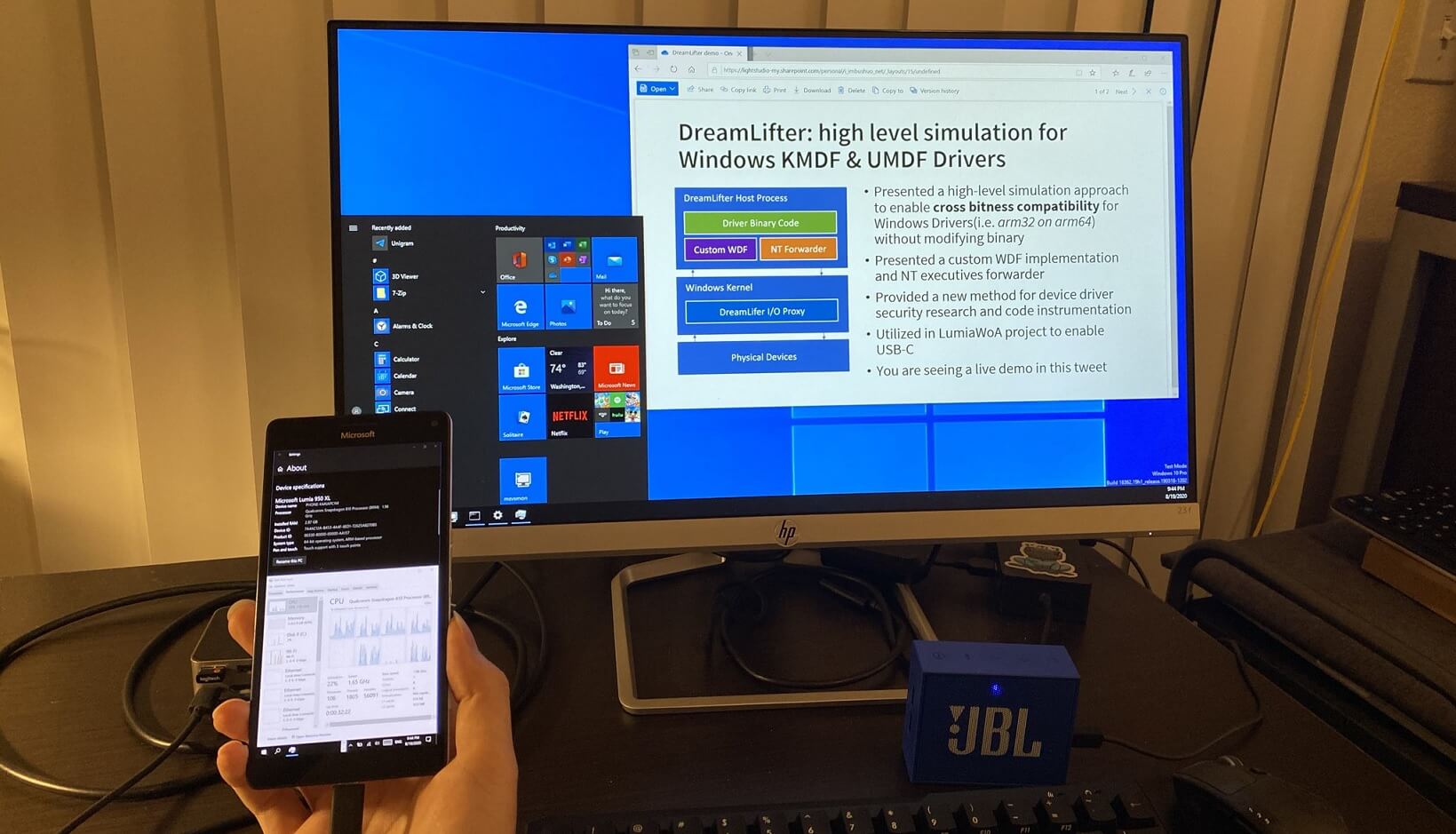 Moreover, Microsoft partnered with Samsung on its Android Galaxy devices to integrate its services, including the Windows 10 Your Phone app.
A report also suggested that Microsoft was considering Surface Neo-like large device that would run both Windows Core OS and Android apps.
Those crazy Microsoft Android phone rumours were partially true. In October 2019, Microsoft surprised everyone and unveiled the Surface Duo, a dual-screen mobile device that comes with two 5.6-inch displays and runs fully authorized and licensed version of Android with Google services on it.
What if the Surface Duo was a Windows 10 phone?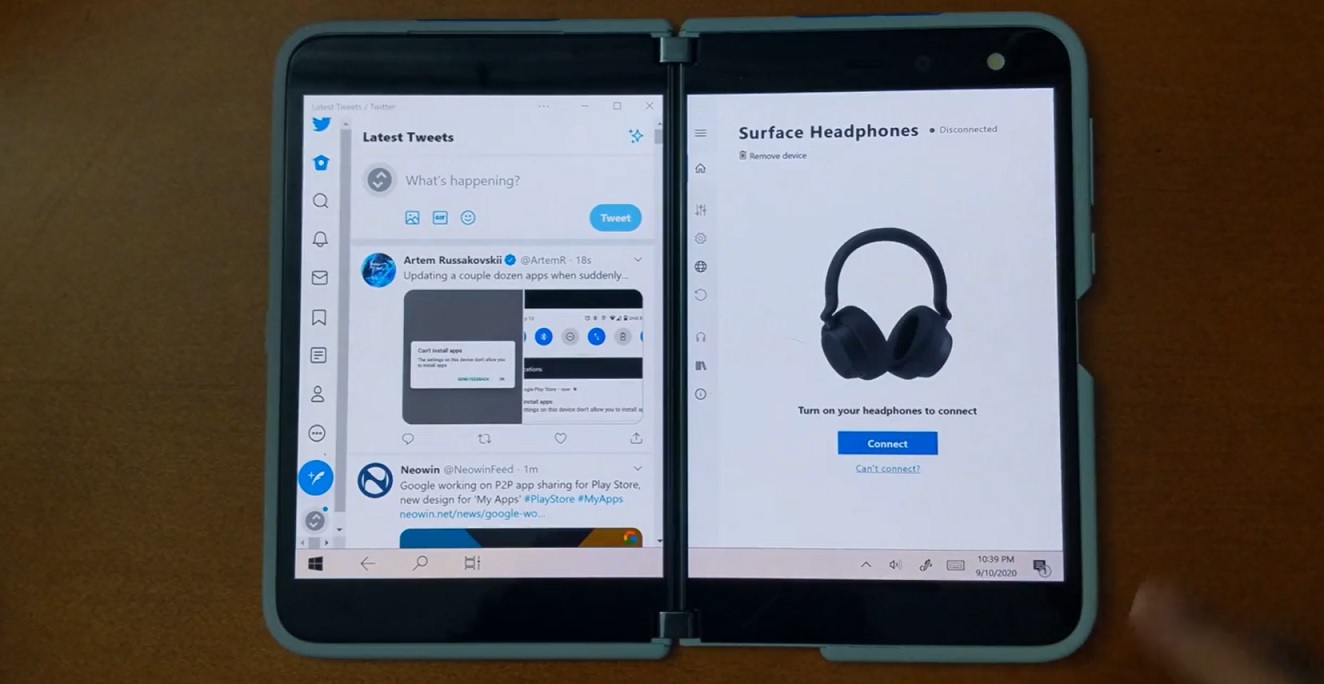 Naturally, due to its failures with Windows 10 Mobile, Windows Store, and Andromeda OS, Microsoft decided to create a dual-screen phone as an Android OEM.
But what if the Surface Duo was a Windows 10-based dual-screen device? Thanks to a new video posted an early adopter of the device, we now have our first look at Surface Duo running Windows 10 in tablet mode.
This has been achieved using an app called "Duet Display", which provides a lag-free way to use your Surface Duo to extend the desktop of a Windows PC.
The app basically allows users to access Windows apps and desktops directly from an Android device that supports the Google Play Store.
"The app can be finicky when spanning but once you set it up the latency is surprisingly very low and the image quality is great despite being wireless. I set the Duo to be the only screen for my PC which let me enter tablet mode," Reddit user noted.
The developers of the Duet app promises stellar performance with zero lag and it works pretty well on Surface Duo too, thanks to the recent optimizations to the tablet mode of Windows 10.
Do you like the idea of Windows 10 on a Surface Duo-like pocketable device? Let us know your thoughts in the comments below.