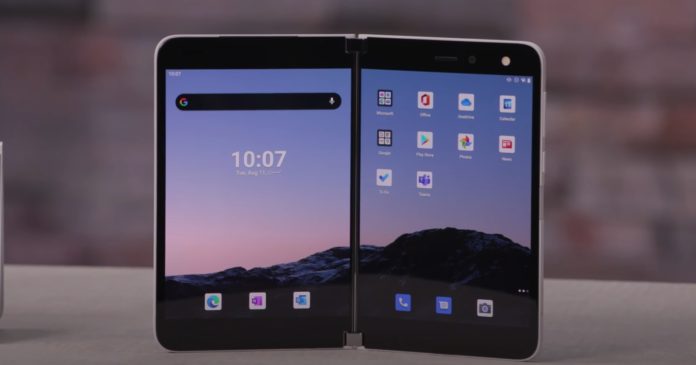 Surface Duo is Microsoft's first Android-based smartphone, and it has worked closely with top software companies to optimize their apps for the dual-screen hardware. This means that when you unbox your Surface Duo and head to the Play Store, you'll find dual-screen apps in addition to the standard apps.
Adobe has also partnered with Microsoft to bring Adobe Acrobat and Spark to the dual-screen Surface Duo.
Adobe Acrobat is the default choice for a lot of people and it includes the ability to annotate and take notes on PDFs. In addition, you can use Acrobat to fill out forms and sign your signature.
Adobe app also supports Google's Material Design experience and it will allow you to drag and drop content between the Surface Duo's two screens.
This is obviously more for reading PDF books or anything like that, but support for annotation on dual-screen hardware will also make Acrobat one of the best solutions for business or professional user.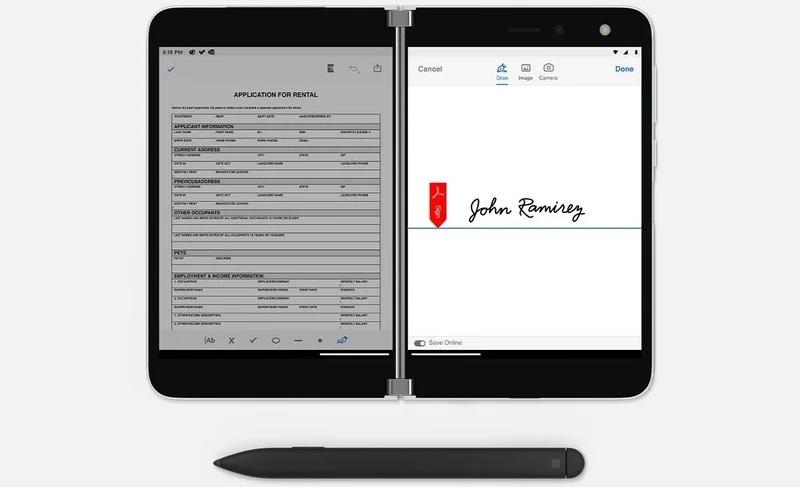 The app also has other features, including integration with the Surface Pen, notes on PDFs, cloud storage support, and Adobe even offers a subscription that unlocks additional features, including Adobe's Creative Cloud storage option.
In addition to the Acrobat app, Adobe is also optimizing Adobe Spark on the Surface Duo. Spark is Adobe's flagship product for developers and marketers, and it basically allows users to create stunning social graphics, short videos, and web pages.
If you use Acrobat or Spark on dual-screen hardware like the Surface Duo, it will definitely increase productivity.
One of the main features that should be noted is the ability to drag and drop content between the two screens of the Surface Duo, which should improve your experience when you're editing images or reading PDF.