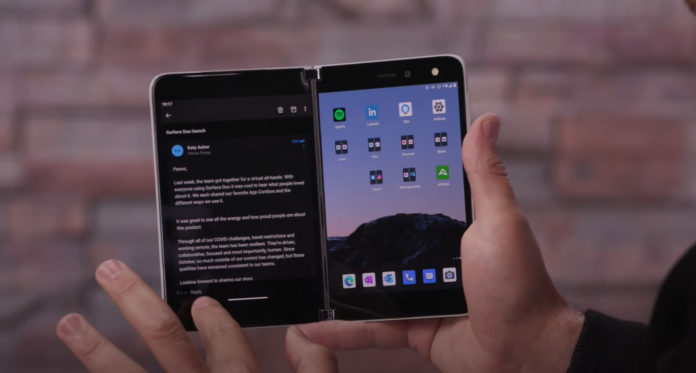 Last year, Microsoft surprised the world by showing off its first dual-screen Android phone during the annual October 2019 hardware event in New York City. Surface Duo is a dual 5.6-inch screen mobile device joined by a 360-degree hinge and it is only 4.8 millimetres thick.
$1,399 Surface Duo comes with 6GB of RAM, 128GB of storage, Snapdragon 855, USB Type-C fast charging, and one front-facing 11-megapixel camera.
The multi-camera bump on the back like other flagships? There's nothing like that here. On paper, Microsoft says Surface Duo comes with an "adaptive camera", which supports the regular software and hardware features.
Microsoft has also optimized the performance of the 11-megapixel adaptive camera with 85-degree diagonal field of view. The phone sports a single camera and there is no world-facing camera on the Surface Duo because the first generation of the product focuses on fundamentals, such as mobile productivity and new form-factor.
The Surface Duo also comes with a CRI LED flash and Microsoft says you'll have to flip the phone around to use the single-camera module to capture the world-facing objects.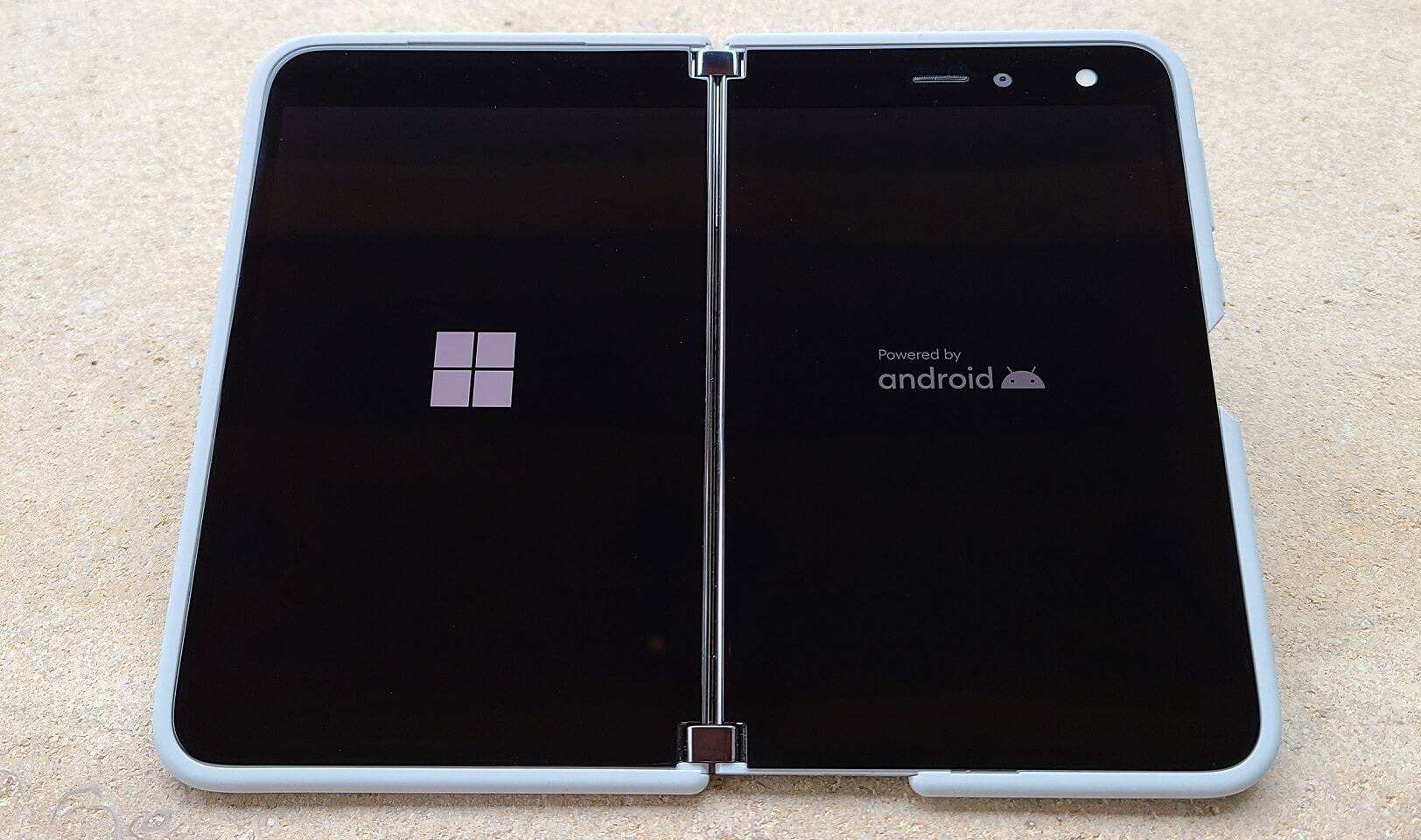 The camera app supports an auto mode with low-light and HDR. In addition, there's a portrait mode with adjustable depth control for selfies. There's also super-resolution zoom, superzoom up to 7 times, multi-frame photo capture and dynamic range scene detection
For video recording, the Surface Duo includes support for both 4K videos and 1080p videos at 60FPS. The camera will also minimize blurring and compensate for device shake, thanks to the built-in support for electronic image stabilization (EIS).
Apparently, this phone also includes HDR mode for videos, which should allow you to shoot slow-motion videos at 1080p (120 or 240 frames per second).
Surface Duo uses a single bottom-facing mono speaker with dual mic noise suppression and echo cancellation.