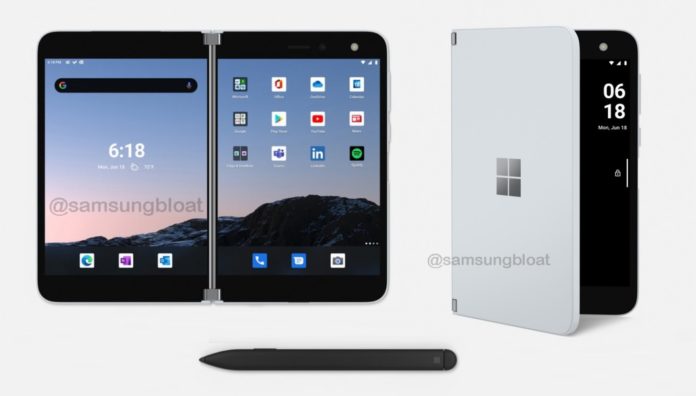 Microsoft's first dual-screen Android phone is rumoured to go on sale 'very soon' and it could start shipping as early as the last week of August. Tuesday afternoon, more press images of the Surface Duo have leaked online showing the box contents, including the stylus.
As we know, Microsoft's Surface Duo will charge via USB-C and it comes with a 3,460mAh battery. Besides the handset, there'll be a USB-C to USB-C cable and charger in the box of the Surface Duo.
In the packaging, Microsoft will also bundle a white bumper case for grip when holding the Surface Duo.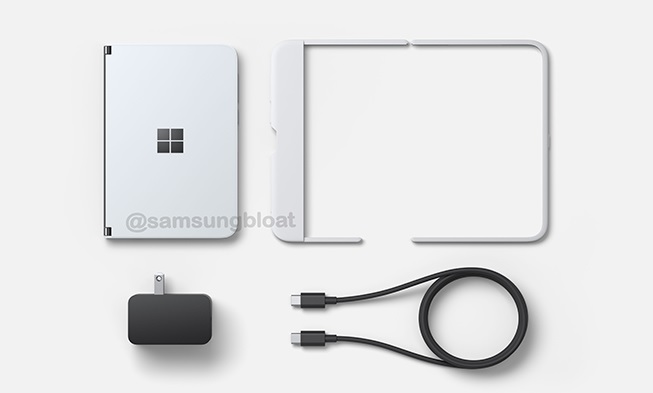 The leak has also confirmed that Microsoft will offer Surface Slim Pen and a new colour variant of the Surface Buds for the Surface Duo. There's also an image of Surface Buds in a new colour, but this won't necessarily ship in the box.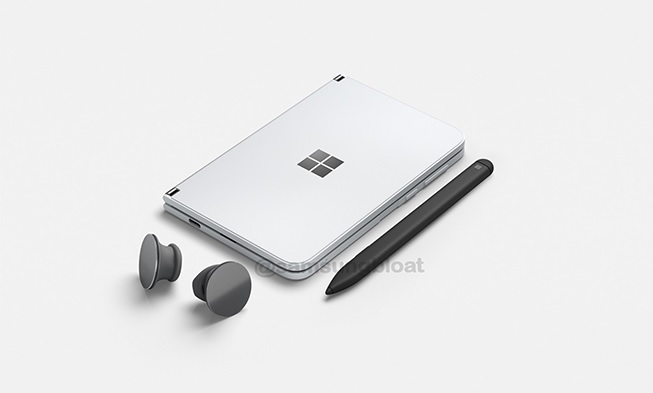 According to earlier reports, the Android 10-powered handset comes with a Qualcomm Snapdragon 855 processor, 6GB of RAM and 64GB, 128GB or 256GB of internal storage.
The phone also comes with a fingerprint reader and this is the only biometric unlocking method.
Surface Duo design and other rumours
The design of the Surface Duo is certainly unique and it could be the most durable folding phone, thanks to the powerful 360-degree hinge that allows you to use the device in multiple form factors.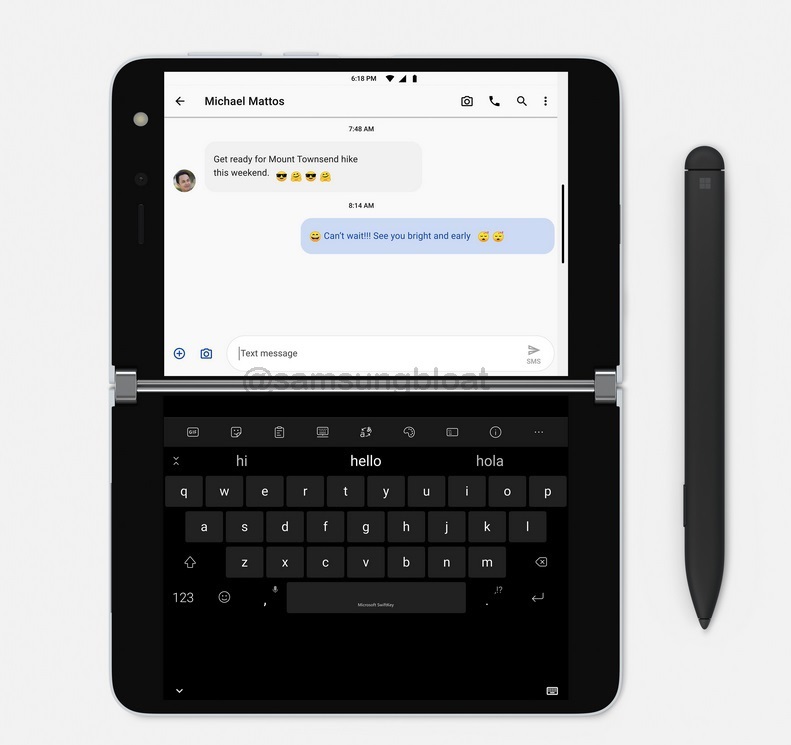 The Surface Duo comes with two separate screens of 5.6-inch each and the resolution of each screen is 1350×1800, which should be sufficient. Each screen is just 4.8mm thick. By comparison, Samsung Galaxy Fold 2 is 6.9mm thick when unfolded.
It's also reported that the dual-screen phone uses an 11-megapixel sensor, which may not sound impressive, but we believe that Microsoft has worked on the camera software to improve the performance.