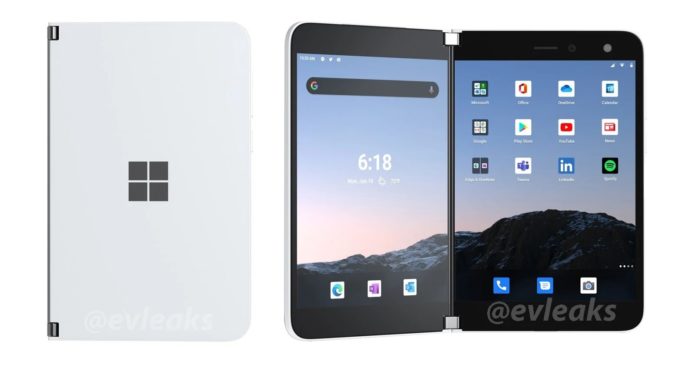 We've known for a while that Microsoft Surface Duo has entered production and the dual-screen phone is set to launch in August. While Microsoft is expected to announce the device in a virtual event or blog post, the company has reportedly invited MVPs (Most Valuable Professionals) to a virtual Surface event on August 12.
On August 12, Microsoft will reportedly present the Surface Duo to the MVPs before an official announcement is made public.
There are rumours that Microsoft is once again going with AT&T to launch its flagship smartphone in the United States.
Evan Blass says the device in the leaked renders is the AT&T model, but since we don't see any carrier branding on the back and front panel of the device, it's safe to assume that the Surface Duo won't be exclusive to AT&T in the country.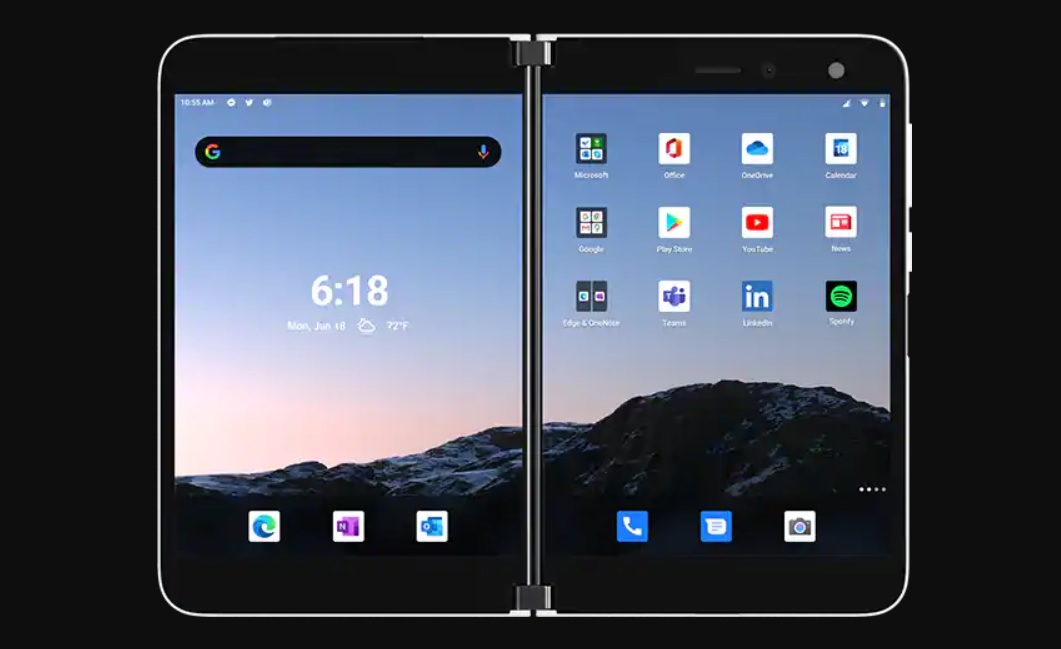 The Surface Duo listing on AT&T website could rather mean that you can buy the handset through AT&T channels and website. If that's the case, you should be able to buy the Surface Duo from the Microsoft Store and operate the unlocked handset with the carrier of your choice.
This move also marks a continuation of the strong relationship between AT&T and Microsoft. In the old Nokia days, Microsoft had also partnered with AT&T to sell the Lumia phones in the United States as the company believed that their Lumia handsets will get focused promotional push through AT&T channels.
The software giant could be having discussions with other partners both in the US and abroad about carrying the dual-screen phone, but it hasn't been clear which carriers would offer the device.
Surface Duo would be Microsoft's first Android phone and we already have a better idea of the key specs for this dual-screen device.
Microsoft has opted for the older and cheaper Snapdragon 855 SoC from Qualcomm. It's also reported that test devices have 3,460mAh battery, 11-megapixel front-facing camera, and 256GB of storage.
The prototypes didn't feature NFC or wireless charging, according to the reports. Surface Duo will ship with Android 10, but an update to Android 11 is expected "relatively quickly".