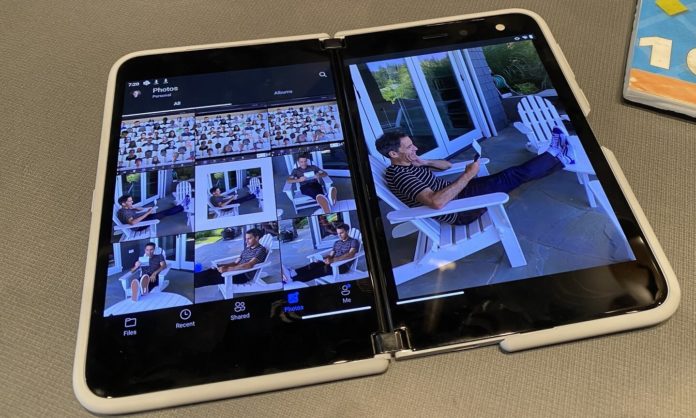 Microsoft has been out of the smartphone hardware business since the Windows Phones left the shelves. Lately, Microsoft focus has shifted toward the development of its cloud infrastructure, enterprise solutions, Office apps, and of course, Surface.
Last year, Microsoft announced that it's working on two dual-screen devices, the Windows 10X-powered Surface Neo and Android-powered Surface Duo. While Surface Neo is unlikely to arrive anytime soon, Surface Duo is said to be arriving ahead of the original 'December 2020' release date.
According to reports, the Surface Duo will begin shipping to those who pre-order the handset in the last week of August.
Microsoft has been teasing its dual-screen phone for months now and today the Surface Duo phone has gotten its biggest teaser yet. Corporate VP Jeff Teper has posted a new teaser that gives the public a closer glimpse of the Surface Duo and new OneDrive app for the dual-screen hardware.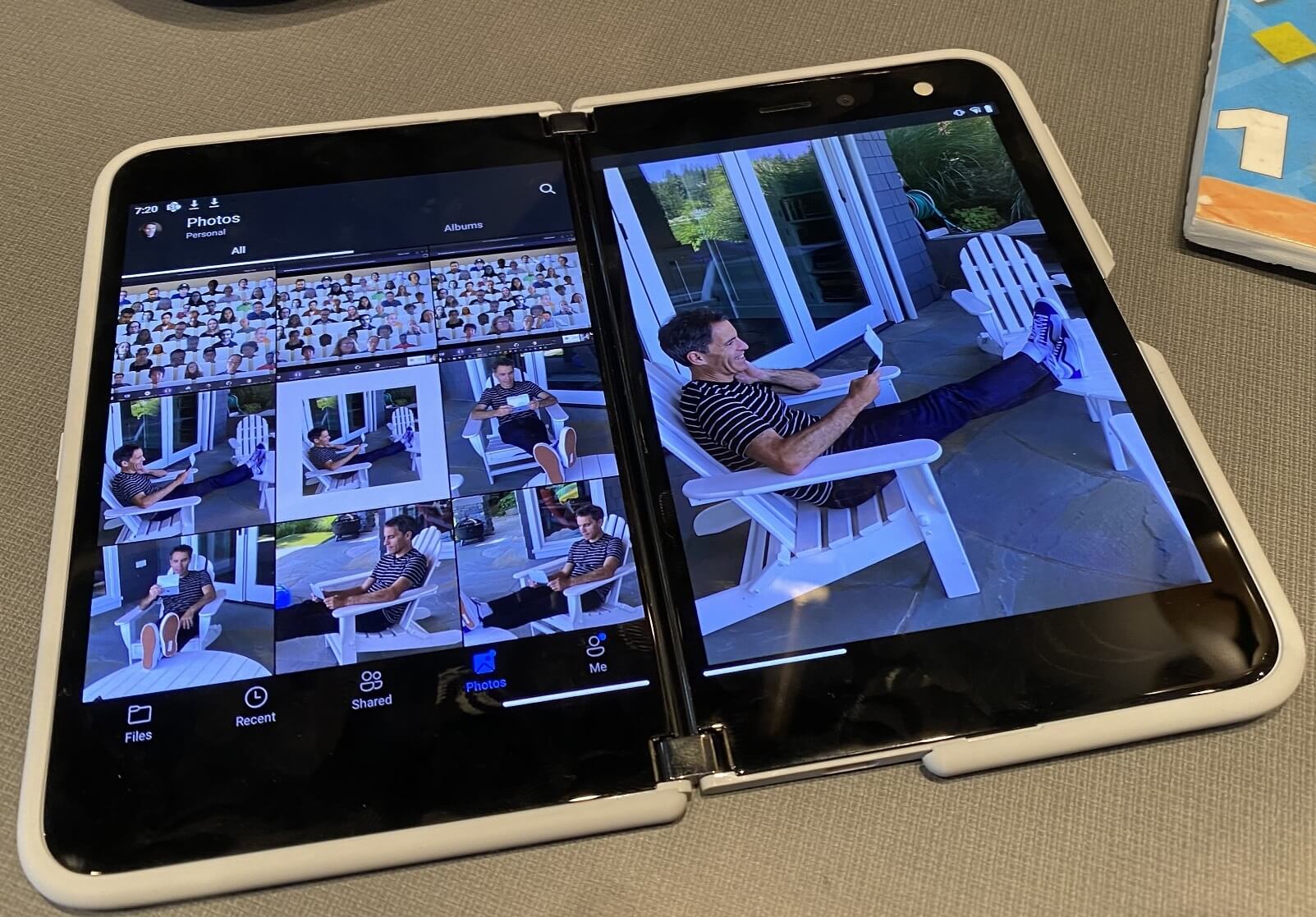 In addition to OneDrive, Microsoft also plans to update Word, PowerPoint, Excel, and OneNote with support for dual-screen experiences ahead of the Surface Duo's unveiling.
On top of that, the timing of this teaser confirms the earlier reports and speculation. That report revealed Microsoft's plan to accelerate the production of the Surface Duo and begin shipping the device in the last week of August.
If the report is accurate, there are less than three weeks to go before the smartphone is released.
A lot of the specs of Surface Duo have already leaked online, and the device appears to feature mid-range configuration.
It's reported to arrive with one-year-old Snapdragon 855 processor, 6GB of RAM, 64GB of storage, and a front-facing 11-megapixel camera. The Duo will feature 5.6-inch screens with 1800×1350 resolution and Android 10 (upgradable to Android 11).