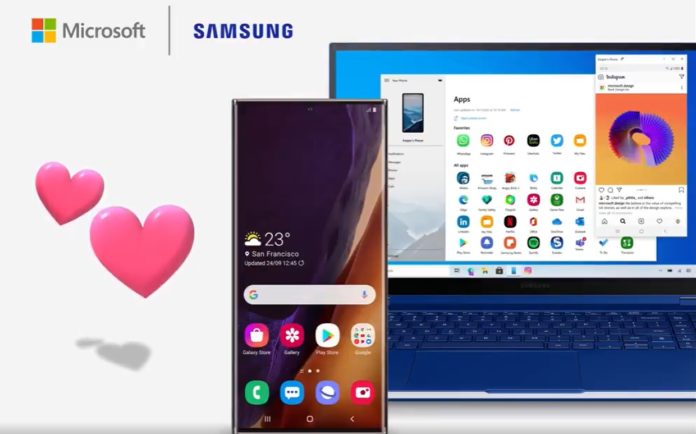 With the help of the right third-party software, you can already run your favourite Android apps on your Windows computer using the custom-designed interface.
Microsoft understands that are a lot of valid reasons why someone would want to run Android apps on their Windows 10 computers. At Samsung's Unpacked event, Microsoft announced that the Your Phone app will finally allow users to run Android apps within Windows 10 itself.
Your Phone app will be updated with a new page called 'apps' and it will show you a list of all the apps that are installed on your phone. It would be free to use, and you can easily run apps using their default-designed interface.
When you launch an app, it would open in a separate window and you can also pin the Android apps to your taskbar or Start menu for quick access. The integration will make things like checking out your social media feed, shopping lists, cabs services, and conference calls easier.
It also means that you don't have to take your phone out of your pocket when you need to access your Android apps such as WhatsApp or Instagram on your PC.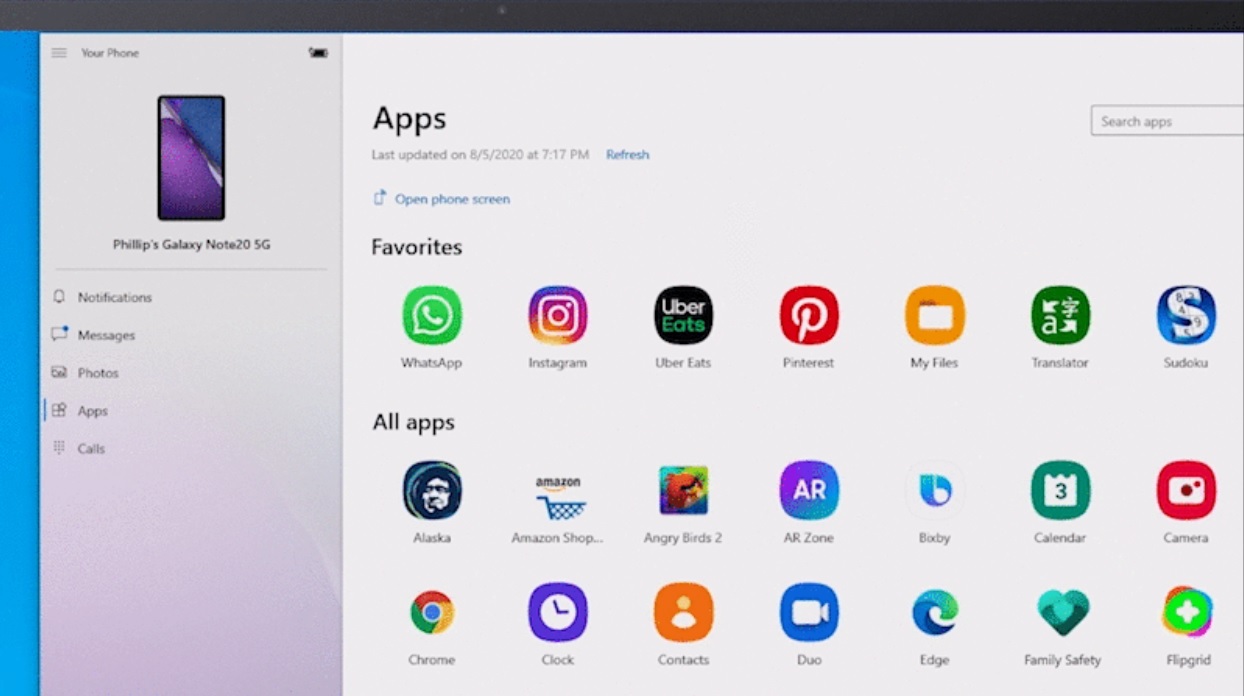 It's worth noting that the apps won't be installed in Windows 10 – instead, the integration uses Microsoft's unnamed technology to stream apps from your phone to the desktop, which means all your app data, settings and login status will be synced and present on your desktop.
Microsoft says it will add support to run multiple Android apps side by side on Windows 10 in November 2020. In addition, Your Phone app will sync notes across Samsung Notes app, OneNote and Outlook.
At the moment, it seems like the feature will be limited to Samsung's two high-end handsets, but support for other hardware including Surface Duo should be added later.