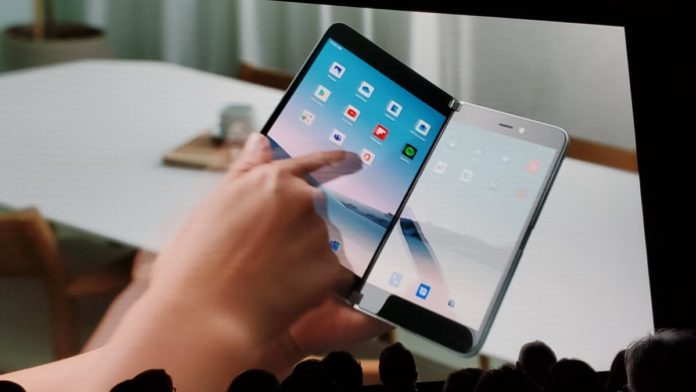 Microsoft's Surface Duo is a phone fascinating and it might be the most interesting device of 2020. With this dual-screen device, we finally get to see what Microsoft can do with Android in a dual-screen form factor.
For example, Microsoft is working on 'peek' UI for Surface Duo that will let you view the notifications quickly without having to unlock the device in the first place.
For developers, Microsoft has added support for Google's Android Jetpack WindowManager, which allows developers to use the Google-backed Jetpack library to create and update apps for Surface Duo.
In addition, Microsoft is also making it easier for developers to optimize their apps for the dual-screen experience. For instance, developers can use "helper class" to determine the state of the device, such as the hinge area, and Surface Duo can also detect when and whether the app is spanned across both screens to control within the app options.
Surface Duo allows apps to respond to events like spanning or unspanning to change the app layout accordingly.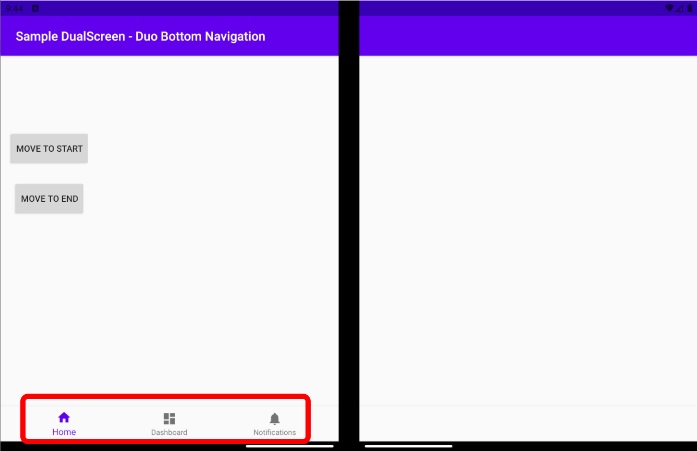 Unlike Galaxy Fold, Surface Duo has two separate displays and this could result in one of the navigation options within the app being obscured by the hinge.
Fortunately, Surface Duo's built-in bottom navigation has configuration controls to choose when and where navigation options should display.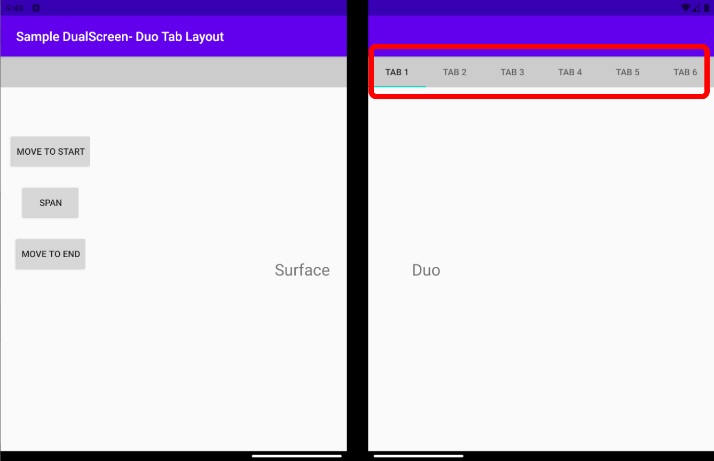 Likewise, app tabs (pages) might be hidden by the hinge in dual-screen hardware like Surface Duo. To resolve the problem, Microsoft has created a layout called 'dual-screen tab layout' that allows developers to configure the tabs and group them on either screen so that all options are visible.
Another feature called 'Fragment handler' will allow the device to restore fragments that are needed after a screen transition. This enables a smooth transition of app UI when you switch from single-screen to dual-screen.
Microsoft is also making it easier for developers to migrate existing apps with 'frame layout' support.
As reported earlier, Surface Duo comes with Android 10, Snapdragon 855, 6GB of RAM, up to 256GB of storage, gestures, and pen integration. Surface Duo is expected to begin shipping in the last week of August and the production of the device has already begun.