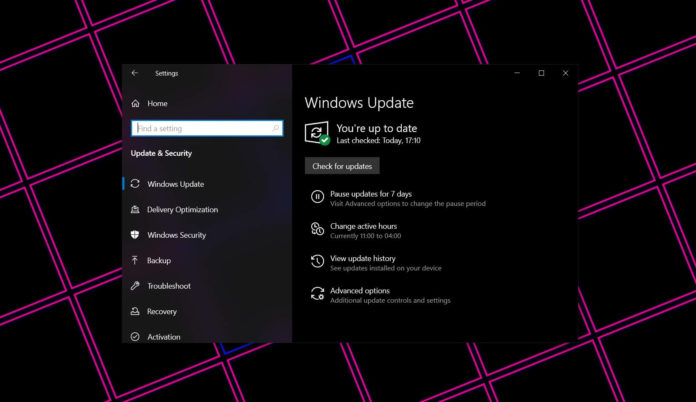 Windows 10's May 2020 Update, also known as version 2004, was released to consumers and businesses on May 27. Microsoft said that the May 2020 Update is available for users who wanted it through Windows Update or through the various other methods, such as Update Assistant and Media Creation Tool.
Last month, Microsoft updated its documentation to announce that Windows 10 May 2020 Update is widely available for those who manually check for upgrades in Windows Update Settings.
However, Windows 10 May 2020 Update appears to be still blocked on a wide range of hardware, including Microsoft's own Surface products.
For example, the tech giant noted that it removed the block for Surface Pro 7, Surface Laptop 3 and other products with 'Always On, Always Connected' feature. Microsoft later quietly updated its documentation to note that the block is only removed for devices that do not have any other safeguards.
Likewise, Microsoft removed the upgrade block for devices using "GameInput Redistributable" in certain apps and games. However, Windows 10 version 2004 still wouldn't show up on devices because of "other safeguards" and it's not yet clear what "other safeguards" are keeping users from being able to install May 2020 Update.
Some users have told us that uninstalling OneDrive app removes the upgrade block, while others noted that they managed to bypass the upgrade by simply refreshing their computer back to the default apps and settings using 'Reset this PC'.
If you really want the Windows 10 May 2020 Update and you've already updated all drivers but the update is still not available, you can reset your PC and try again or get it through Media Creation Tool.
You can also download a completely new ISO image of Windows 10 May 2020 Update or create a bootable drive using the Windows Media Creation Tool and Rufus.
A flawless Windows Update is impossible with millions of PCs packing different, software, driver components, and other system tweaks. Microsoft's decision to halt updates may frustrate some people who are anxious to upgrade their PC, but this is for the greater good.