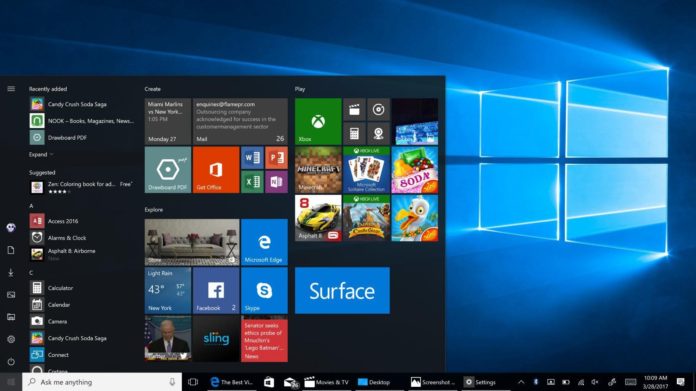 Recently, we learned that references to Windows 10 21H1 update had been found in a blog post and language packs available from the Microsoft Store. Today, Microsoft is rolling out the first Windows 10 21H1 preview update to testers in the Dev Channel (Fast Ring) of the Windows Insider program.
Windows 10 Build 20150 is from the RS_PRERELEASE branch and this is the first build from the Iron development branch.
Microsoft previously confirmed that 'Iron' is the internal codename for Windows 10 21H1, the feature update that will be released in the first half of 2021. This is because Microsoft is aligning schedules between Azure and Windows engineering, which means the feature updates for both Azure and Windows are using the same codename.
Microsoft also noted that improvements and new features included in Windows 10 Build 20150 aren't specifically tied to '21H1′ release, so the enhancements that you'll see in this preview update may or may not ship with Windows 10 version 21H1 next year.
According to the changelog, Windows 10 Build 20150 comes with three new Windows Subsystem for Linux (WSL) features. Microsoft says that the preview build adds support for GPU compute, WSL install and WSL update commands.
The GPU compute integration will allow Linux binaries to leverage the GPU card that you have installed on your computer, which makes it easier for you to do more ML and data science development directly in Windows Subsystem for Linux.
Additionally, the preview build also adds support for a new command 'wsl –install' and 'wsl –update. The new commands will give you the ability to easily install WSL and manage Linux kernel updates.
Windows 10 21H1 to launch next year for non-Insiders
As Windows now comes under Azure release schedule, Microsoft is expected to compile a final build of Windows 10 21H1 sometime in November or December and the update will be shipped to the production machines next year.
Compared to the Windows 10 version 20H2, which is a minor release, 21H1 is likely to introduce new features and major improvements. At the moment, we're in the initial stage of 21H1's development cycle and new features should start surfacing later this year.