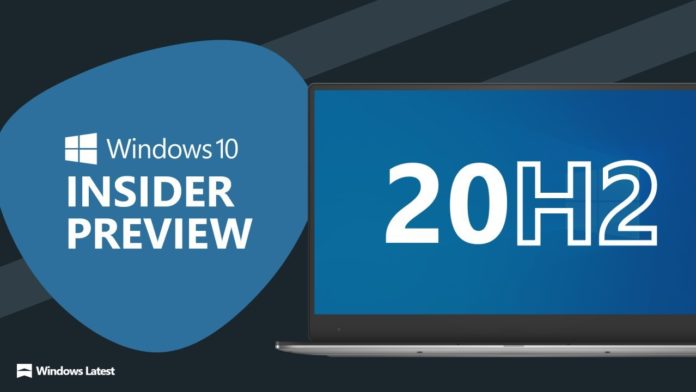 Microsoft has made it official: Windows 10's next update will now be officially known as Windows 10 version 20H2 and it would be a minor release with a focus on quality improvements.
Microsoft hasn't revealed when users should expect Windows 10 20H2, the next feature update, but it's likely that the rollout will take place during the usual October – November 2020 period or some earlier date.
Microsoft is positioning the Windows 10 20H2 as not a full feature release with major changes or new features, but instead, the update is expected to include improvements, fixes, security or enterprises features and quality enhancements.
In Windows 10's 20H2 update, you can expect general enhancements. For example, Microsoft will make further improvements to the Windows Search algorithm to reduce the indexing process when you actively use the system. Likewise, version 20H2 will also include new Microsoft Edge.
Windows 10 version 20H2 or Manganese update is going to be released to Windows 10 May 2020 Update systems in form of a small enablement package and it will bump the build number to 19042 from 19041.
There's another significant change in Windows 10's fall 2020 update. According to Microsoft, Windows 10 version number that you see in Settings > System > About will no longer be actual numbers, which means version number will be the same as the codename.
Typically, the version number incorporates the month and the year of when the update is finalized. Starting with 20H2, Microsoft plans to use the codename as the version number to accommodate the revised shipping date and avoid confusion.
Windows 10 feature updates will still use a consumer-friendly name, such as November 2020 Update, if the update is released in November.
Later this year, both Windows 10 version 2004 and version 20H2 will get the same cumulative update with an identical set of improvements. That's because the Windows 10 version 20H2 is something more akin to a service pack than a proper feature update.
As we noted above, Microsoft hasn't committed to an official release date for Windows 10 version 20H2 update to the millions of PCs who aren't in the Insider beta testing program.