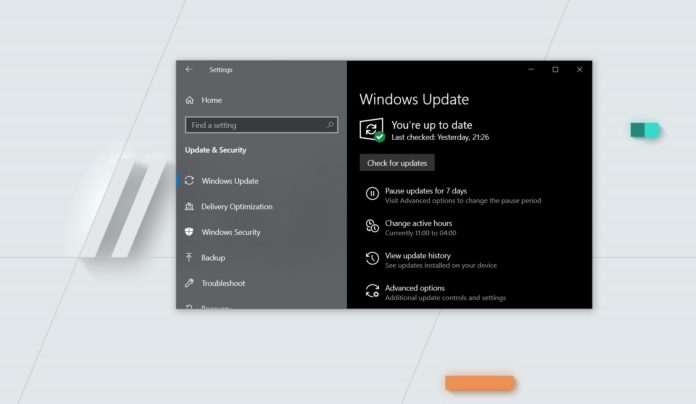 On May 27, 2020, Microsoft announced Windows 10 version 2004 (also known as May 2020 Update). Microsoft said that the new feature update will be rolling out to compatible devices in the coming weeks and the company also blocked the update on a wide range of configurations.
Windows 10's May 2020 Update release is currently plagued with numerous bugs including compatibility problems, Bluetooth connectivity issue, and Blue Screen of Death for PCs with older drivers.
The current known issues are:
DISM reports incorrect status.
Variable refresh rate may not work on PCs with Intel GPU.
Bluetooth connectivity issues with Realtek drivers.
Conexant ISST audio drivers are causing BSOD.
Plugging or unplugging a Thunderbolt dock causes BSOD.
Random reboots on systems with Always On, Always Connected features.
Mouse input may not work in apps and games using GameInput Redistributable.
Boot issues when aksfridge.sys or aksdf.sys is present.
Nvidia GPU driver version 358.00 or older causes BSOD.
More recently, users have also reported that May 2020 Update is causing performance issues and random Blue Screen of Death errors.
Now, Microsoft and Lenovo have published updated documentation to acknowledge new problems in Windows 10 May 2020 Update.
In a new support document, Microsoft confirmed that your external displays might go black if you try to draw in apps such as Office Word or Whiteboard after upgrading to Windows 10 version 2004.
According to Microsoft, Windows 10's May 2020 Update causes the external displays to turn black and graphics controllers are also marked as 'having issues' in Device Manager.
The tech giant is planning to fix the issue in a future version of the operating system.
Lenovo has also acknowledged a wide range of issues with Windows 10 May 2020 Update on some systems. Some issues have simple workarounds, while others require a system rollback or a fix from Microsoft.
Synaptics ThinkPad UltraNav driver issue
Lenovo is aware of a known issue where your computer will display an error message "Failed to load Apoint.DLL, Alps Pointing device application has stopped" when you use system recovery feature.
To fix the error, follow these steps:
Open Device Manager.
Expand 'Mice and other pointing devices'.
Select Think UltraNav device.
Right click on it and Update driver to the latest version.
Restart your computer.
Yellow warning mark on the disk drive
After upgrading to Windows 10 version 2004, if you see a yellow warning mark on the disk drive with BitLocker, try these steps:
Right-click on the disk drive.
Turn on Bitlocker and turn it off.
If you don't use BitLocker, you can disable the feature from Settings > Update & Security > Device encryption.
Movies & TV app
A compatibility issue with old AMD graphic driver has been discovered and it causes green borders in Movies & TV app on a PC with May 2020 Update. To fix the issue, update your AMD GPU drivers.
F11 hotkey may not work
On ThinkPad X1 Tablet Gen3, Lenovo says the F11 hotkey may not work after installing May 2020 Update.
Lenovo is planning to address the bug later this month.
Blue Screen of Death
Lenovo is also aware of a known issue in Windows 10 May 2020 Update that causes a Blue Screen of Death when you resume the system from sleep or hibernate state.
If you encounter Blue screen errors after May 2020 Update, Lenovo recommends you to rollback to Windows 10 version 1909 or older.