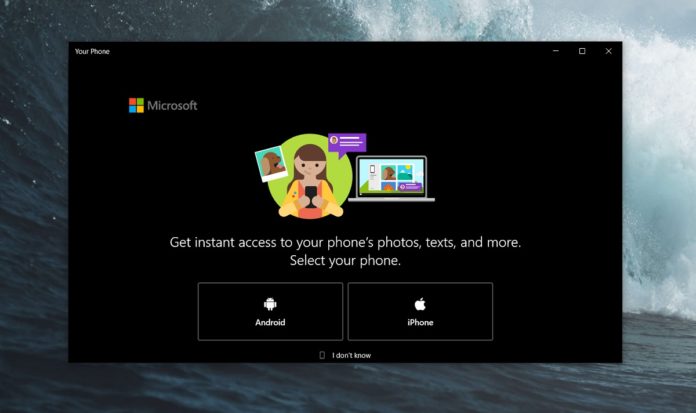 Windows 10 Your Phone app continues to get better with every update and the app has gained yet another useful feature. The latest addition to Your Phone app features is support for phone service status indicators that Microsoft has released to the Windows Insider community.
Microsoft's Your Phone app new status indicators will allow you to view the status of Wi-Fi, Bluetooth, Battery Life, DND, and even Signal Strength.
Currently, Your Phone app only displays the indicators for these services and you cannot enable or disable Bluetooth, Wi-Fi and other phone features from your PC.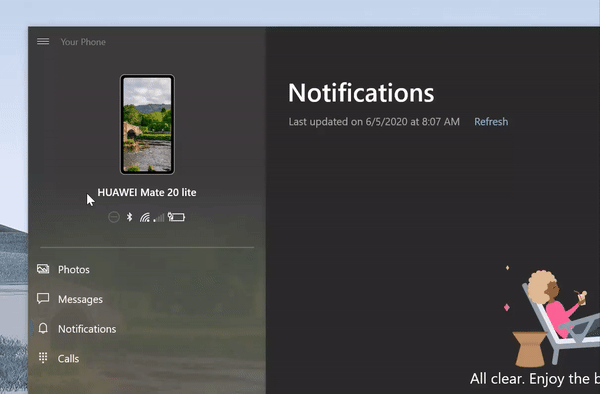 Microsoft is testing indicators support in the Your Phone app with Windows Insiders and it will be rolled out to everyone in the coming weeks.
In addition to indicators support, Microsoft is also rolling out another update for the Your Phone app that enables music controls support on non-Insider machines. This new feature gives you control over the music playing on your Android phone.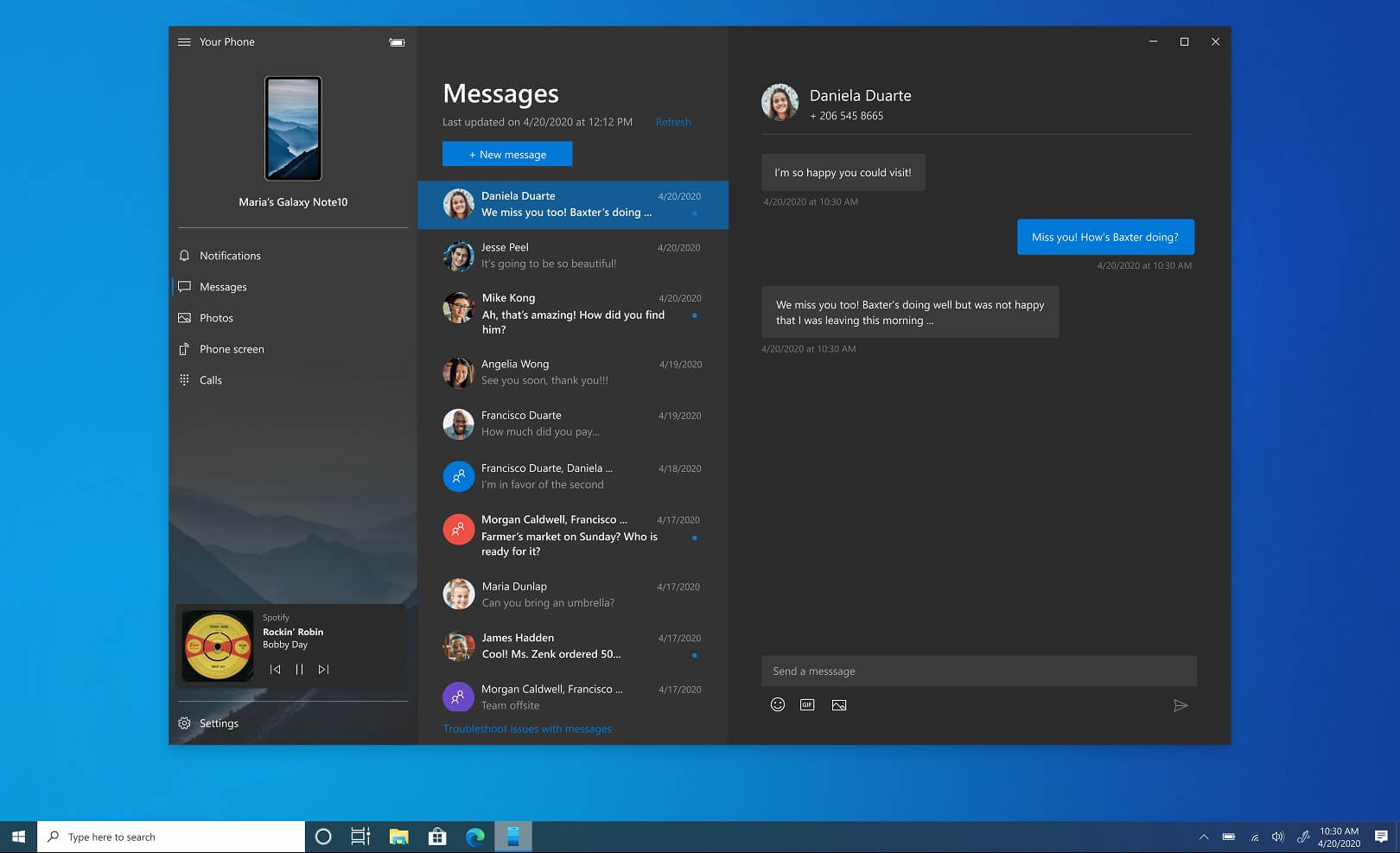 With the new music controls layout, you will be able to play/pause, skip tracks, view album information, and the name of the app that's playing audio on your Android device.
The music control feature works with the following Android apps:
YouTube Music.
Google Play Music and Google Podcasts.
Pandora.
Amazon Music.
Spotify.
This functionality is currently live in the Your Phone app version 1.20051.93.0 on Windows 10 and version 1.20051.113.0 on Android.
Upcoming improvements
Since its launch, the Your Phone app has always allowed users to access their smartphone's SMS messages, photos, notification, and more directly from the desktop.
The app brings integration between Android and Windows, allowing users to sync their text messages and photos with ease.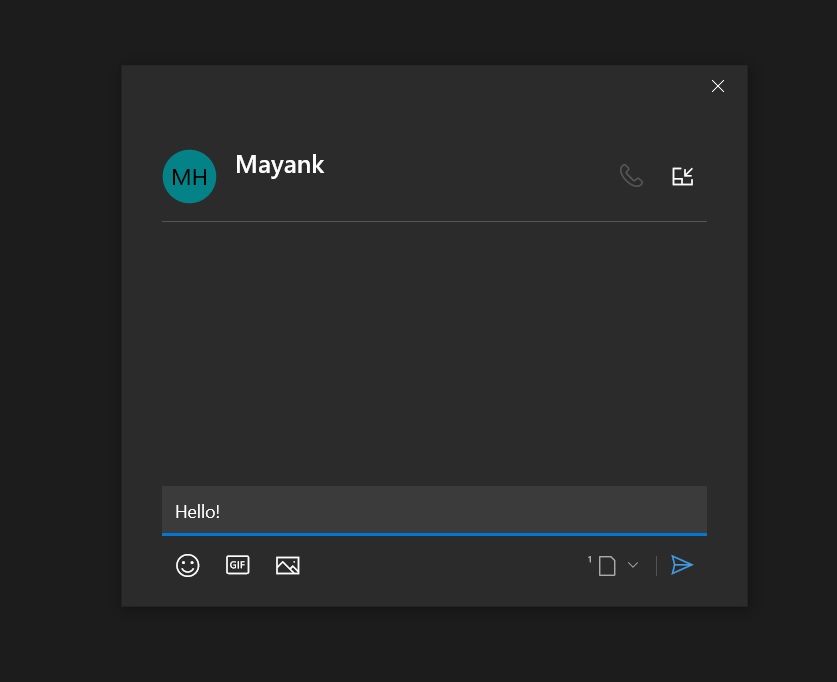 An upcoming update for the app will also add support for picture-in-picture mode within the messaging page. This will allow conversations to be split from the app itself and you'll be able to view the message thread in its own window, which can be resized and moved.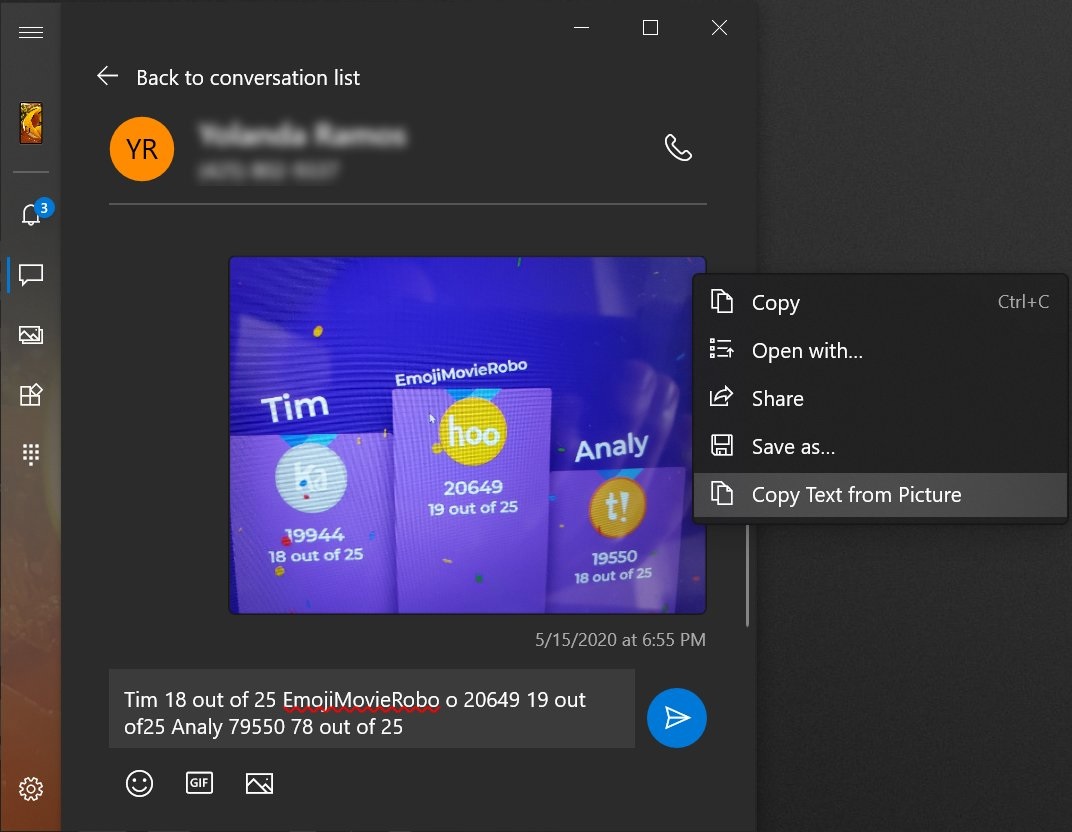 Microsoft is also testing support for optical character recognition and it could allow you to copy texts such as addresses or numbers from an image.