Microsoft's Your Phone app allows you to mirror your Android phone's screen to the desktop, access photos, messages, calls, and even your phone's home screen background without the need to physically access your mobile device.
Any recent Android and iPhone should be able to connect to Microsoft's Your Phone app and receive your mobile device's photos and SMS texts. The Messages section in the app includes the text messages you and your contacts have exchanged, and it even supports the MMS contents.
The Messages page shows any message threads that you've on your phone, including automated promotional messages and one-time passwords.
The two basic features—ability to view photos and messages—are available for all devices, but newer and advanced function including calls support and screen mirroring are currently limited to a smaller subset of Android devices.

Microsoft is working on a couple of big features for Windows 10's Your Phone app and those in the Insider program will be able to test them in the coming weeks or months. One of those features is the ability to open a conversation in Picture-in-Picture mode layout.
The Picture-in-Picture support for Your Phone app will allow you to open a conversation in a separate window, which would be undocked from the app itself and it can be moved around your desktop, and resized at will.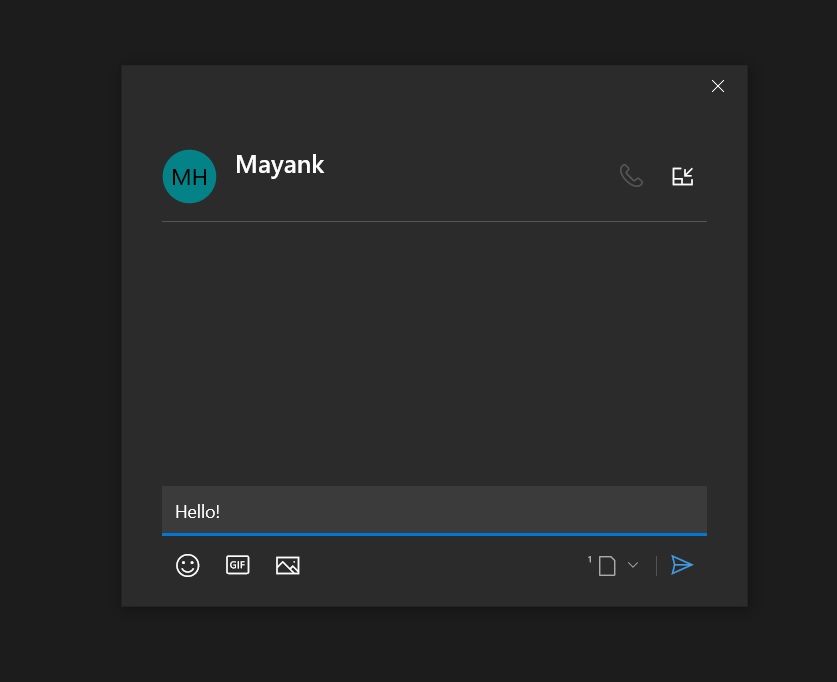 Microsoft is also adding a new call option within the messages UI.
In addition, Your Phone app is getting the ability to copy text from an image. To copy text from an image, you have to right-click on the image and select 'copy text from picture' option.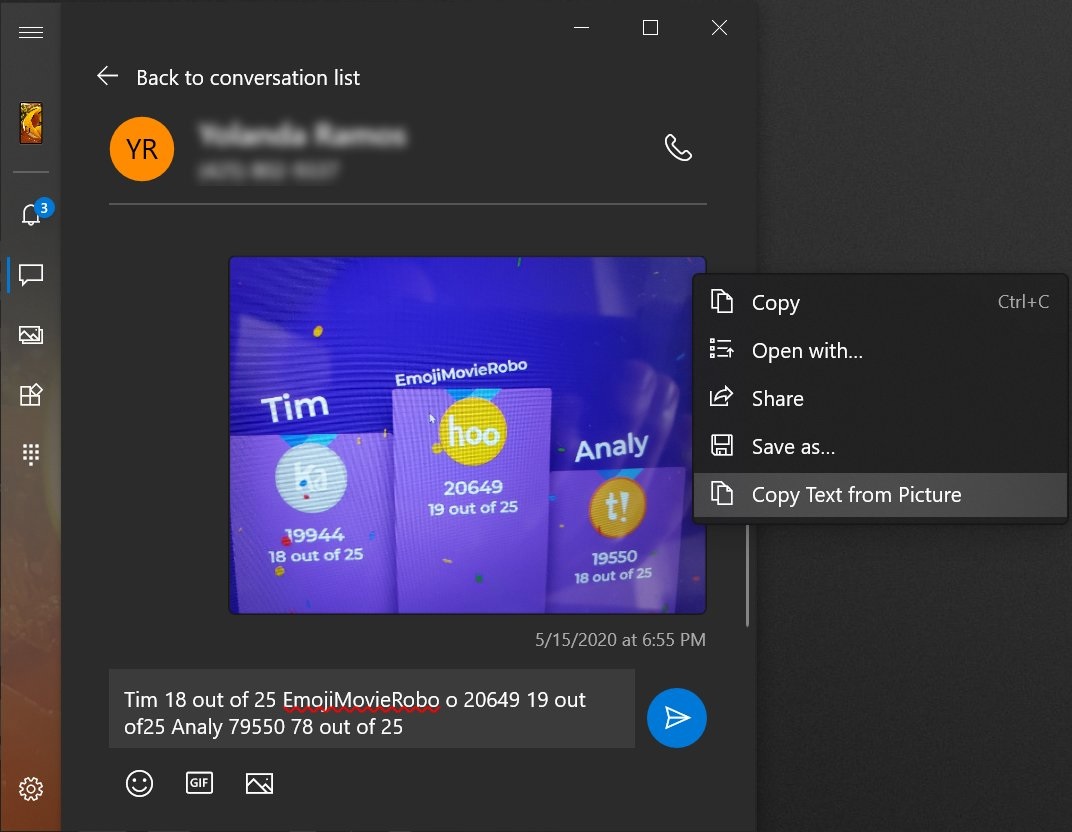 It's not yet clear when Microsoft plans to debut these improvements to the users, but I'd wager it will arrive for the Insiders in a month or two. Those who aren't part of the beta program will have to wait for their wider release, which is expected to happen later this year.