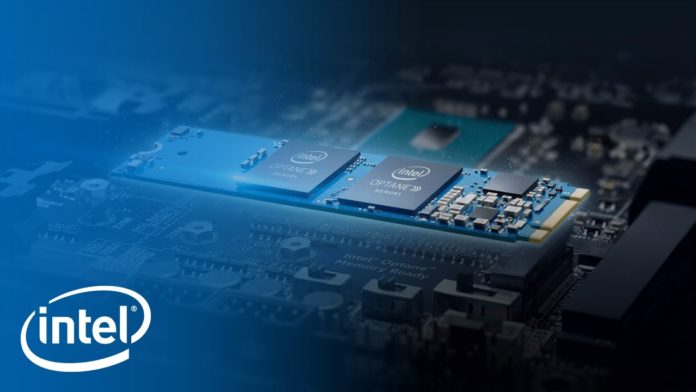 Update: Intel told us that only Optane Memory M10 and H10 products are affected, and there are no upgrade blocks and performance issues. If you're getting the above error after updating your device, you can repair or uninstall 'Intel Optane Pinning Explorer Extensions' in Control Panel.
First unveiled in 2017, Intel's Optane is a memory module designed to improve desktop and laptop performance for less money. It appears that Windows 10 May 2020 Update, which was released to mainstream users in May, is not compatible with some Intel Optane memory modules.
If you install Windows 10 May 2020 Update on a device with Intel Optane memory, you're likely to get into trouble, according to my own tests and user reports on Intel forum, Twitter and Feedback Hub (1, 2, 3).
Microsoft is currently notifying some people about the update's availability and it's also blocking users from installing the update because it believes May 2020 Update isn't ready for everyone.
The compatibility issues with certain Intel Optane memory modules is stopping the update from being installed via Windows Update, but you can still force it using the Media Creation tool.
If you force the update via Media Creation Tool, your PC is likely to run into compatibility issues. During the update process, Windows 10 removes one Optane Memory Pinning file from the device, but it would still try to run it and this leads to multiple errors and even performance issues.
We were able to reproduce the compatibility issues on our machine with Intel Optane memory and Windows 10 version 2004. The error message states that the 'Intel Optane Memory Pinning' couldn't load the specified module.
"Unable to load DLL 'iaStorAfsServiceApi.dll': The specified module could not be found. (Exception from HRESULT: 0x8)," the read message reads.

To fix the issues with Intel Optane after upgrading to Windows 10 May 2020 Update, you can try these steps:
Head to Control Panel > Programs > Programs and Features.

Select and uninstall 'Intel Optane Pinning Explorer Extensions'.
Disable Intel Optane and restart the PC.
Reenable Intel Optane and restart the PC.
If you're still getting the error, uninstall Windows 10 May 2020 Update and rollback to the previous version of the OS.
Insiders flagged Intel Optane compatibility issue
It's worth noting that testers had reported the very same issue in the Feedback Hub months before the May 2020 Update was released to consumers and the bug somehow crept into the shipping build:
"This is a problem because Optane Memory Pinnings should have been moved to the new update, but the files were not, but it is still in the Windows Installer Database. I am unable to remove it because the files and uninstallers themselves are gone and now Windows tries to launch a program with .dlls that do not exist," one user noted in Feedback Hub.

It's possible that the company received a very small number of reports in the Feedback Hub every month along the lines of "Intel Optane Memory Pinning" and Microsoft had overlooked feedback items describing the problem.
At the time of writing this story, Microsoft has yet to acknowledge the reports.
For now, you should not force the May 2020 Update on your device if you've Intel Optane memory.