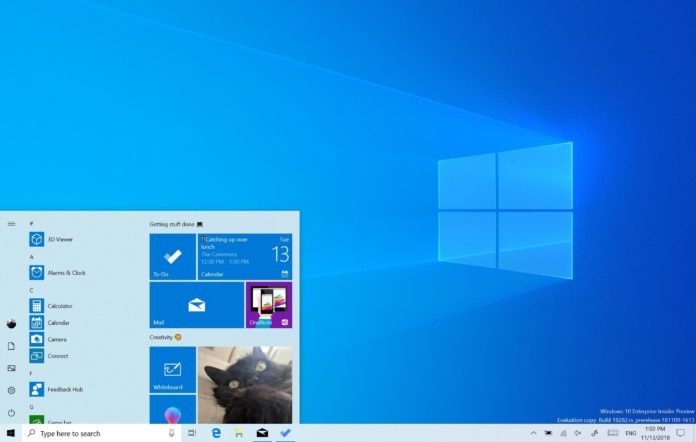 In May 2020, Windows 10 grew by 1.8 percentage to reach 57.8% of global desktop operating market share while Ubuntu market share improved again.
According to the figures from NetMarketShare for May 2020, Linux market shared climbed to an all-time high of 3.17%, which is up from just 1.36% share in March 2020. It's worth noting that the 'Linux' category lumps together all distributions of the desktop operating system including Ubuntu.
Microsoft's Windows is still the most popular operating system with a market share of whooping 86.69%.
In March 2020, the market share of Windows was 89.21%, which dropped to 86.69% in May 2020 as more users switched to Linux and macOS perhaps because of businesses and governments urging people to work at home.
Windows 10 has also recovered its market share and the operating system grew by 1.8 percentage to reach 57.83% of global OS share last month. Linux's distribution Ubuntu market share also climbed to 2.11% in May 2020 from 1.89% in April 2020. Last month, macOS fell slightly to 9.68% and Chrome OS market share is still 0.40%.
The increase in Linux usage during April and May corresponds with the work-at-home mandates as large businesses and organizations including Microsoft, Google and Facebook are still stressing remote work.
With many organizations allowing remote work, employees and developers have been working from home, and often using their personal laptops instead, which may have contributed to the growth of Linux.
During this phase, it's hard to ascertain the actual growth of Linux and migrations from 7 to 10.
Windows 7, which reached its end of support in January 2020, is still being actively used by consumers or businesses and its current market share is 24.28%, according to NetMarketShare.
The fact that Windows 7 is still being used on 24.28% of desktops, despite being out of date now, is alarming as users are still refusing to migrate from an OS they liked.