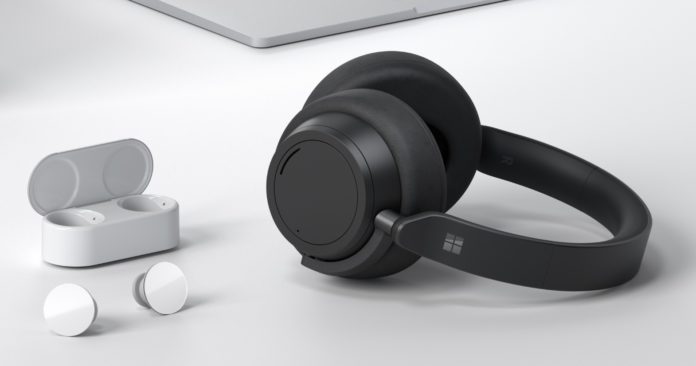 Microsoft could be working on another Surface Headphones with Fingerprint authentication support. According to a patent filing, which was published on May 21, Microsoft has invented a design for a headphone with an integrated Fingerprint Reader.
In the patent filing, Microsoft noted that its headphone will provide a "dual-mode" with fingerprint authentication apparatus and ability to login to the user account. It's possible that the headset will use Windows Hello, which gives an alternative way to log into devices and applications using a fingerprint.
Microsoft points out that the fingerprint reader would be integrated into the headphones itself, possibly on the exterior surface or on one of the distinctive on-earcup dial.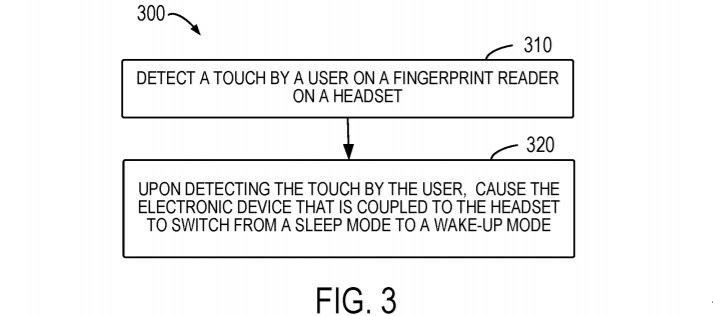 Microsoft adds that the fingerprint sensor will generate signals to the controller for processing the input. For instance, the controller will be configured to authenticate the user based on the pre-stored fingerprints.
"Specifically, in accordance with implementations of the subject matter described herein, in the case that the electronic device is in a sleep mode, the controller, together with a driver module included in the electronic device, is configured to cause the electronic device to be "woken up", i.e., switch from the current sleep mode to a wake-up mode," Microsoft said.
While the concept is intriguing, we wouldn't get too excited about the patent as Microsoft patents new ideas regularly and patents don't always turn into products.
Surface Headphones 2
In the first week of May, Microsoft announced Surface Headphones 2 with the same minimalist aesthetic. Surface Headphones 2 comes with extra-cushy earpads and dial controls for volume and active noise cancellation.
Like its predecessor, Surface Headphones 2 deliver strong sound and the experience can be tweaked through the Surface Audio app for Android and iOS. On Windows 10, you can use the new Cortana app to extensively manage and tweak the full sound experience of the headphones.