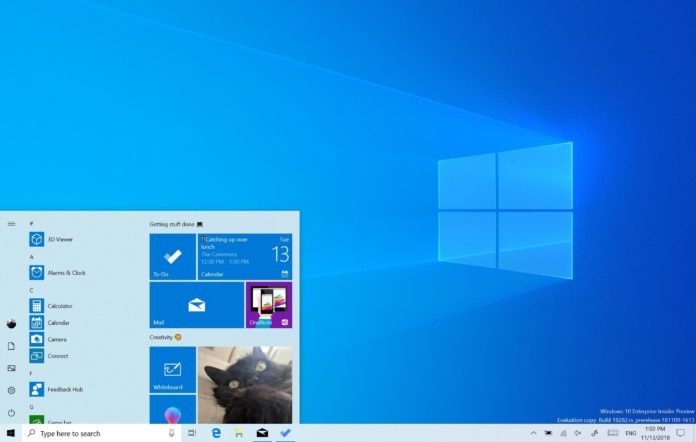 Ever since DNS was created, it has been largely unencrypted on the Internet. The tech companies are pushing forward with DNS over HTTPS (DoH) to encrypt DNS lookups and improve online privacy for consumers.
DNS over HTTPS (DoH) ensures encryption, which means that if you connect to a particular website such as Wikipedia, the network operator (ISP) can only see that you're browsing Wikipedia and ISPs cannot snoop on what you're viewing on Wikipedia.
For example, if you connect to Wikipedia, open a page, the network operator can only see that you're connected to Wikipedia.
Microsoft confirmed that it will enable DNS over HTTPS support for Windows 10 and the protocol is now available for Windows Insiders in the Fast Ring. Microsoft plans to test the feature with Windows Insiders before rolling it out to everyone in 2020 or next year.
Google is also testing the feature on Chromium and Mozilla has already enabled DoH in Firefox. In Chrome or Edge, you can test the DoH protocols by manually turning on the flag.
The DoH support at the Windows 10's system-level will enhance privacy for regular consumers and it will also allow companies to filter DNS requests. Last year, Microsoft emphasized cybersecurity should be "built into technology" and that privacy is a human right.
DNS over HTTPS (DoH) protocols can be enabled in Windows 10 preview builds and Insiders can test out the implementation before broader adoption by everyone else.
It's not yet clear when Microsoft plans to make DoH support available for the consumers, but it's possible that the feature will land later this year with Windows 10 20H2.
After Windows 10's May 2020 Update, 20H2 is said to be the next update with minor improvements and fixes. According to Microsoft's typical schedule, Windows 10 20H2 could be released between October and November 2020.