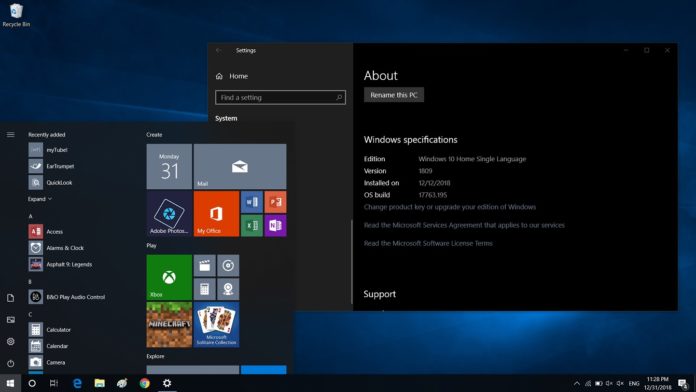 In April, Microsoft announced that Windows 10 May 2020 Update is officially finished and it has already been pushed out to Release Preview ring testers. While Windows 10 May 2020 Update is finished, it could be delayed for zero-day security exploit that the firm wants to patch.
Testers in the Release Preview Ring can now get hold of May 2020 Update, which was supposed to release on May 12 to consumers. However, Windows 10's next feature update might come out later in May, rather than sooner, for security and vulnerability reasons.
According to reports, Microsoft originally planned to deliver the update to developers and OEMs on April 28 before rolling it out to the public on May 12, 2020.
The dates have been pushed back after Microsoft discovered a zero-day exploit and the firm wants to patch it before shipping the update to consumers.
According to the revised timelines, Windows 10 version 2004 will now be released to consumers on May 28, 2020, and update availability for OEMs is now slated for May 5.
Release to OEMs/PC makers: May 5
Availability of the update to developers: May 12
Windows 10 May 2020 Update General availability: May 28
It's worth noting that the developers will not add any additional features to the May 2020 Update, but Microsoft could still implement some fixes, including the solution for an issue where Windows Mixed Reality headsets don't work properly.
If you don't want to wait, you can download and install May 2020 Update on your PC manually by heading to Settings > Update & Security > Windows Insider and then signing up for the program.
We'd imagine that solution for Windows 10's security vulnerability would be ready for the Patch Tuesday release, but Microsoft plans to test the fix before shipping it with the new feature update. Therefore, it's very likely that May 2020 Update will be deployed after Microsoft patches the vulnerability– in other words, not before the third week of May.