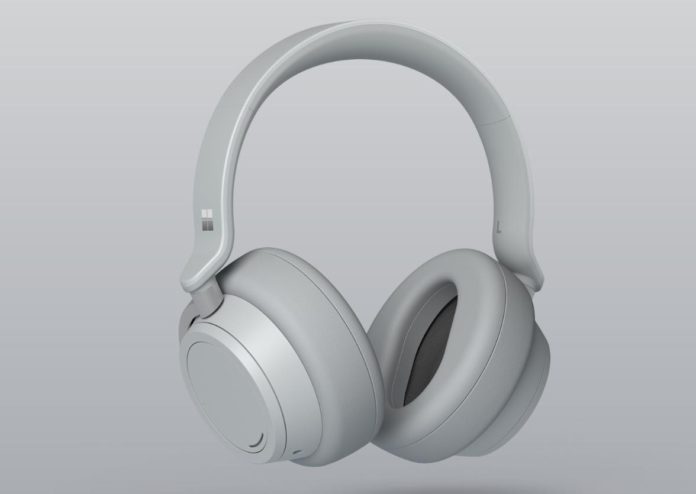 Microsoft Surface Headphones was a pleasant surprise with a solid sound and noise cancellation, but the headset lacked support for AptX and other audio technologies for higher-quality sound.
Microsoft is planning to update Surface Headphones with improved Bluetooth technology and a few new features, according to multiple certifications published earlier this week.
With the Surface Headphones 2 and Surface Earbuds, Microsoft is looking to expand its reach into the audio space with the same design elements as the computing brethren.
According to our findings, Surface Headphones were recently submitted to the FCC for the second time and the filing points to updated Bluetooth transceiver.
Surface Headphones 2 also appeared on Bluetooth SIG certification. According to the SIG certification, Microsoft's next-gen audio headset will feature dial buttons to adjust the levels of noise and it will offer up to 20 hours of wireless listening per battery.
The original Surface Headphones don't have aptX or AAC as they support Bluetooth 4.2 rather than the latest version 5. However, the next-gen headphones will ship with Bluetooth 5.0 and 'adopted aptX codec'.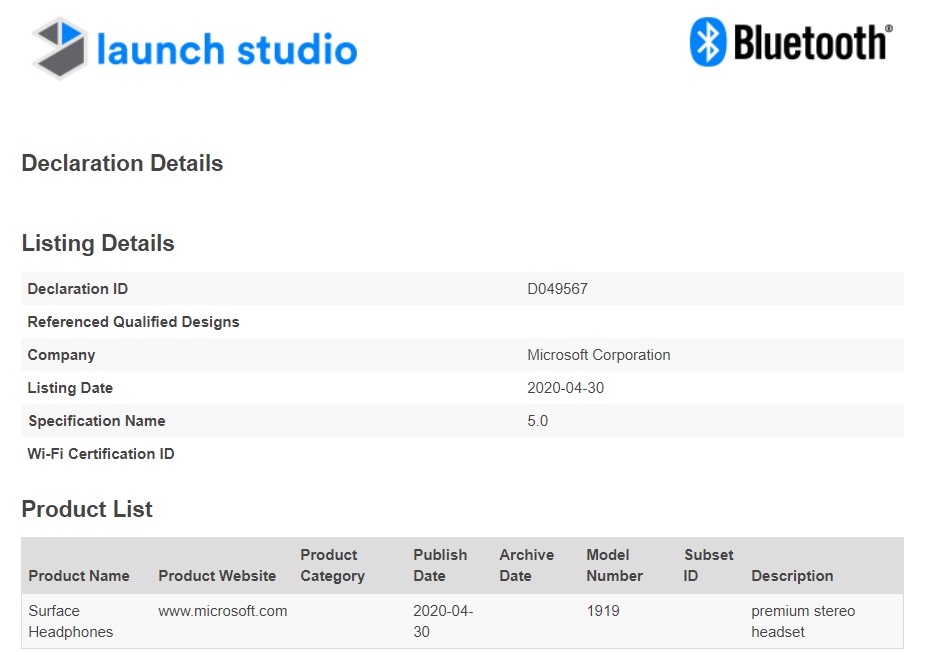 The aptX Bluetooth technology facilitates stable wireless streaming. Qualcomm says its AptX compresses and then decompresses audio when it is transmitted over Bluetooth connection without damaging the quality.
While aptX is excellent for Android and Windows devices, it isn't supported by Apple's iOS devices.
"Stereo Headset with BT Wireless Technology, that streams music wirelessly from a BT Stereo enabled music players and mobile phones," Microsoft noted in the SIG filing.
As per the filing, the dial buttons support three settings and you can tap or hold the dial to launch the voice assistant.
It does appear that Microsoft will finally offer advanced wireless protocols and the range of its connection are likely to be good. Like its predecessor, Surface Headphones 2 promises adjustable noise cancellation, innovative dial and touch controls, premium design, and ability to support multiple Bluetooth devices.