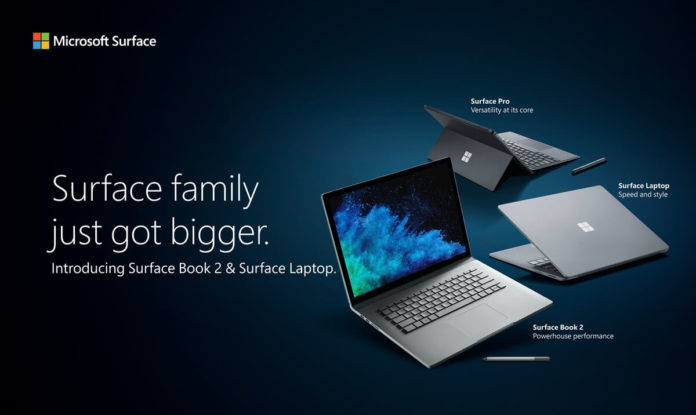 Microsoft could take the wraps off the next-generation Surface products rather sooner than later. Microsoft has been completely tight-lipped on Surface Book 3 and Surface Go 2 reports, but as we get closer to the launch, more details are becoming public.
Italian reseller Breakpoint accidentally published the complete specs sheet of both Surface Book 3 and Surface Go 2. The reseller also confirmed the rumoured price of the devices in Europe.
As we have reported multiple times, the Surface Go 2 will ship with Intel Core m3-8100Y and Pentium 4425Y. The Core m3 processor variant will be offered as the top-of-the-range configuration or for businesses.
Go 2 also comes with a 10-inch display and 1800×1200 pixels resolution. It will come with either 4GB or 8GB RAM and 64GB, 128GB, or 256GB of storage.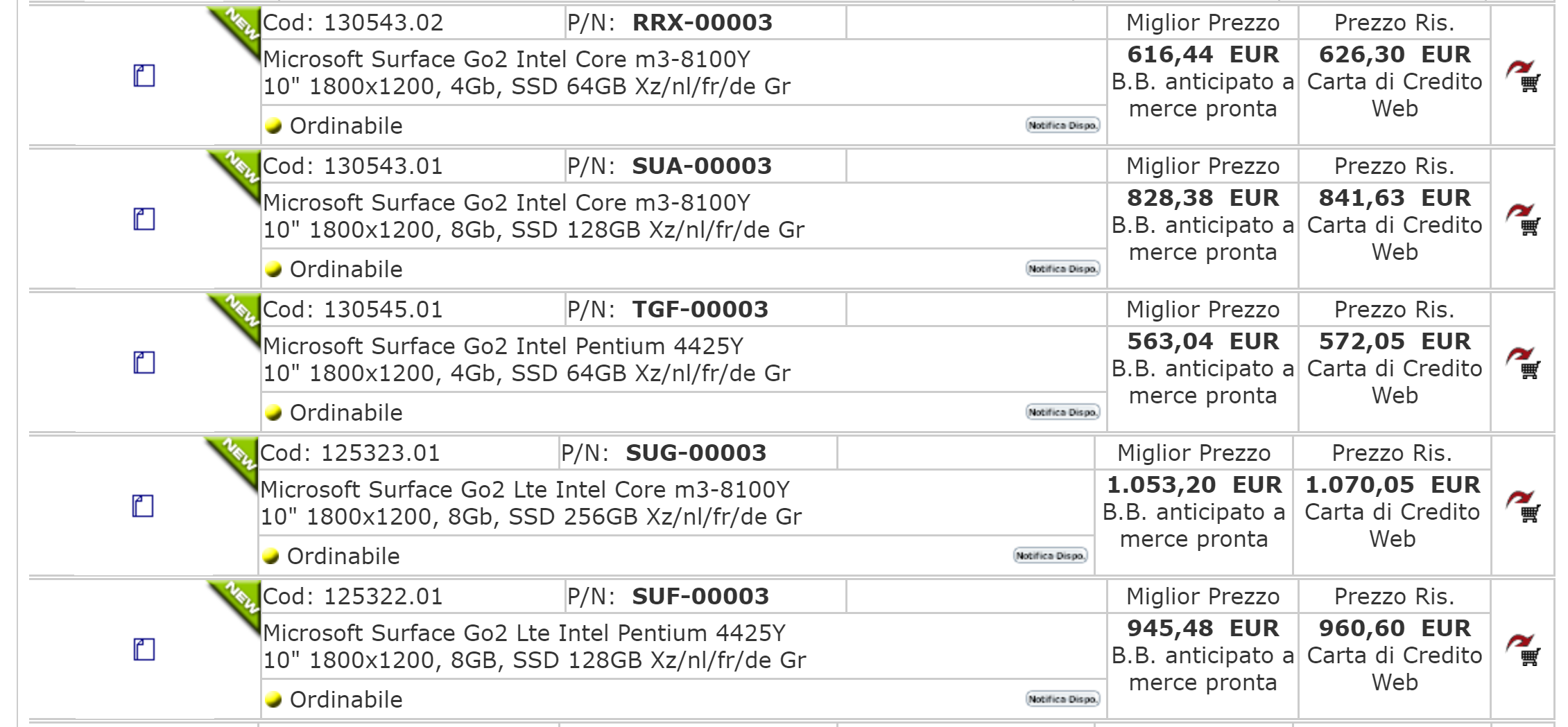 The Surface Go 2 might end up a little bit more expensive, at least in the European countries as the Go 2 starts at €626.
It appears that Surface Book 3 won't receive any major cosmetic improvements, but there'll be significant internal upgrades and you'll get so much more on the inside. For example, Surface Book 3 will be powered by Intel's 10th-generation CPUs and dedicated Nvidia Quadro GPU
Microsoft is working on various SKUs of the Surface Book 3 including 13-inch and 15-inch variants with different internal configurations. Microsoft will offer the flagship device in two different CPU options—Intel Core i5-10210U and the Intel Core i7-10510U.
Surface Book will ship with 8GB, 16GB and 32GB of RAM. On the storage front, consumers will have choice to select up to 1TB SSDs.
The 13.5-inch Surface Book 3 could start at €1,617, which is approximately $1,759 and cost up to €2,616 ($2,846).
The larger model with a 15-inch screen, on the other hand, will be launched for €2,234 ($2,430) and the top configuration could cost as much as €3,441 ($3,743).