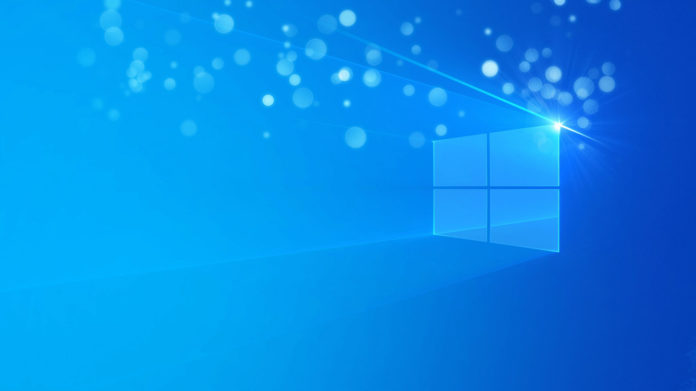 A new job post from Microsoft shows futuristic arenas, hinting at Windows 10 UI changes to develop new ways to use your device. The changes are likely to be part of Windows 10X first, which is specifically designed for new form-factors and it will allow consumers to run one app on both screens at once.
Microsoft's Natural User Interfaces (NUI) is driving new innovation around existing and new form factors. According to a job listing, Microsoft is planning to improve Windows 10 to make it easier for users to be productive when interacting with devices in "non-traditional postures".
The tech giant is exploring voice and multi-modal use cases to let people use their devices in non-traditional postures. For example, Microsoft will let you use Windows 10 away from a desk or when you are lying down on your bed.
"The Natural User Interfaces (NUI) team is looking to hire talented engineers to build new and improved ways to make it easy for users to be productive when interacting with Devices in non-traditional postures (ex: using tablets and foldables away from a desk). Using a wide range of natural input modalities: Pen, Typing on a digital keyboard, Voice and multi-modal use cases," Microsoft noted.
While Windows 10 made up for Windows 8's failure in legacy desktop space, it appears that Windows 10X could achieve what Windows 8 couldn't in mobile space. The 10X comes with a new user interface and Start menu which doesn't look like the Start menu we're familiar with; in fact, it looks more like a mobile app launcher.
Recently, Microsoft accidentally leaked Windows Core OS in its support documents, which contained enough information to confirm that desktop features including fonts will be ported to the new operating system.
Microsoft is also committed to the integration of Win32 apps in Windows 10 alongside UWP and PWAs.
After the successful launch of the Windows 10X on new form factors, the operating system is rumoured to show up on traditional laptops and ultrabooks.
In addition to usability features, Microsoft is also working on Start menu, File Explorer, and overall improvements for the current version of Windows 10.